The hydrometeorological conditions of phytoplankton growth in the water reservoirs of the Moscow Canal
Goncharov A.V.

1

Puklakov V.V.

1

Alekseeva L.I.

1

Zamana V.G.

2

1 Lomonosov Moscow State University, Faculty of Geography, Moscow, 119991 Russia,
2 JSC Mosvodokanal, Pleteshkovsky pereulok, 2, Moscow, 105005 Russia
Keywords:
phytoplankton, water reservoir, phosphorus, runoff, climate change
Abstract
Based on the results of perennial observations (1964-2011), it is shown that the degree of phytoplankton growth in the water reservoirs of the Moscow Canal (Ikshinskoye, Pestovskoye, Uchinskoye, Pyalovskoye, and Klazminskoye reservoirs) is directly dependent on the amount of the inflow of water bringing nutrient elements from the territory of the catchment. This factor influences both seasonal and perennial variations in the amount of phytoplankton biomass. The influence of meteorological factors on the runoff in this region is demonstrated. The strong impact of the hydrometeorological factors on the phytoplankton is explained by the polymictic nature of the water reservoirs in question, as well as by the scarcity of the nutrient elements in the Upper Volga waters.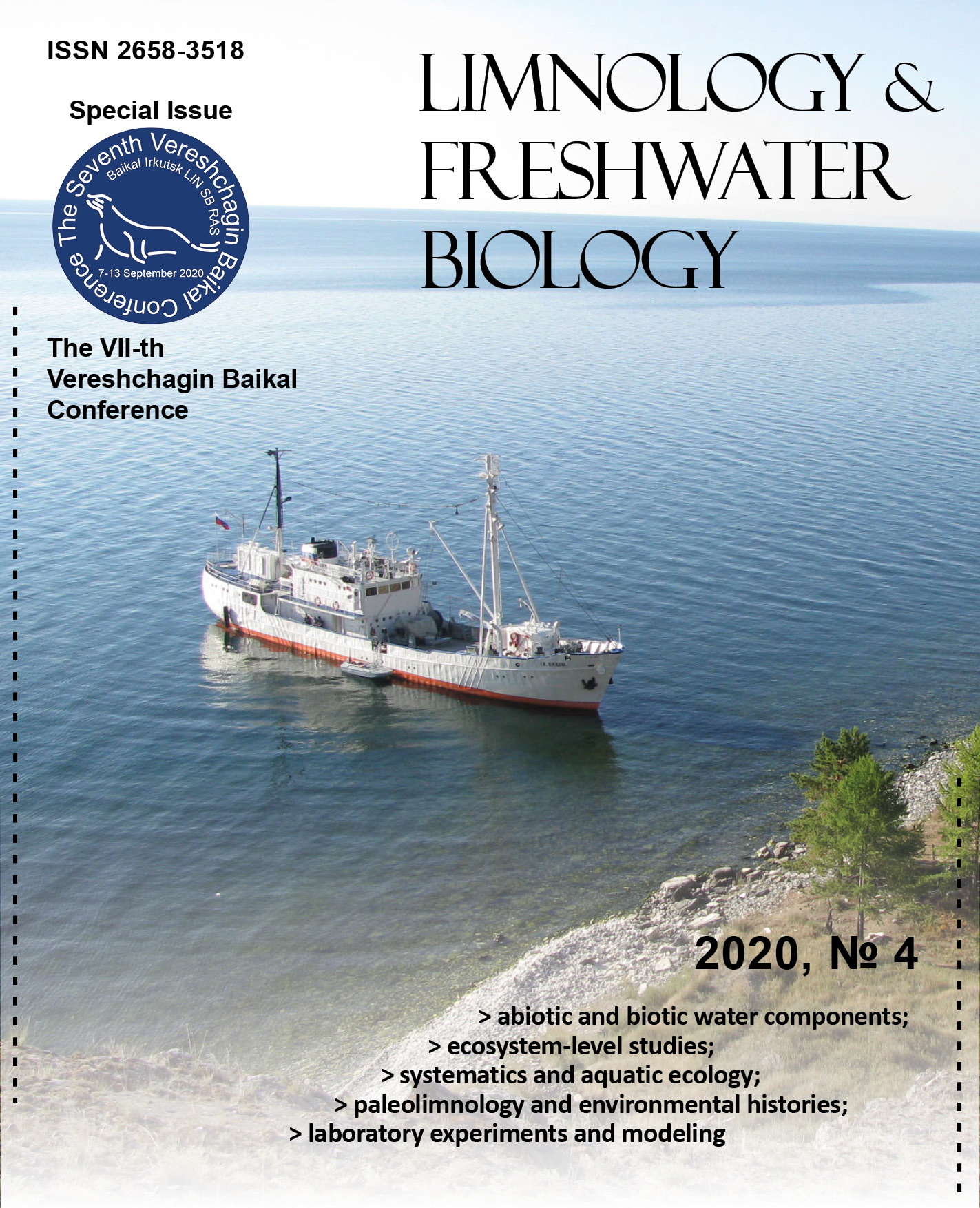 This work is licensed under a Creative Commons Attribution-NonCommercial 4.0 International License.