Hydro-optical method for assessing geoecological state of reservoirs
Sutorikhin I.A.

1

Kolomeitsev A.A.

1

Litvinenko S.A.

1

Frolenkov I.M.

1

1 Institute for Water and Environmental Problems SB RAS, Barnaul, 656038, Russia
Keywords:
geoecological state, spectral transparency, spectral light attenuation.
Abstract
The paper presents the data on geoecological state of lake Krasilovskoye and its area ranking using geoindication methods. The developed and tested method for rapid determination of geoecological state of freshwater reservoirs using hydro-optical characteristics (i.e. the optical index of geoecological state (OIGS)) is described.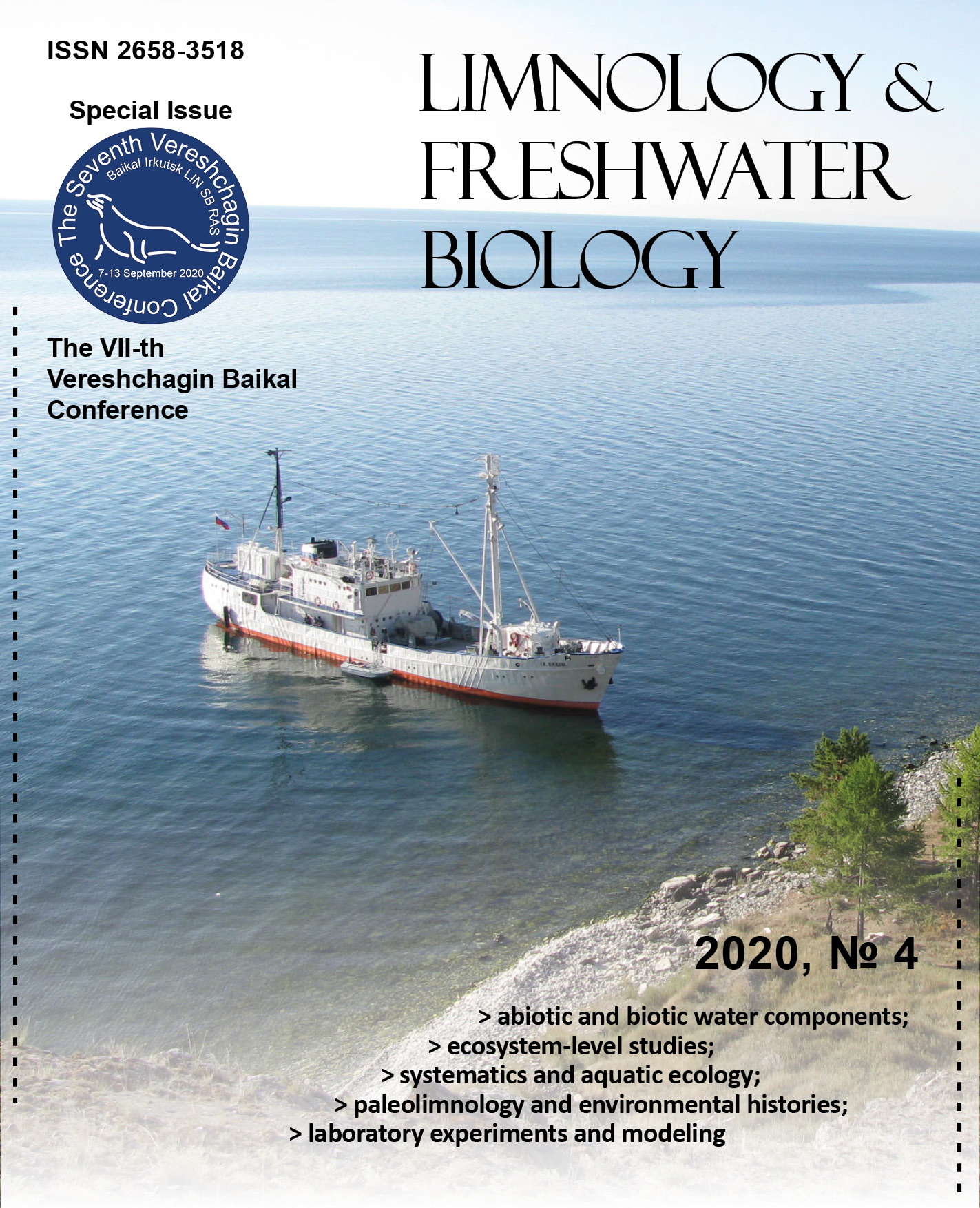 This work is licensed under a Creative Commons Attribution-NonCommercial 4.0 International License.