Distribution of mercury content in the system water-suspended matter-bottom sediments of the water area of Lake Onega (NW Russia)
Keywords:
Lake Onego, bottom sediments, mercury, geochemistry
Abstract
For the first time for Lake Onega, the lateral distribution of gross mercury in the watersuspended matter and bottom sediments system was revealed. Regularities in vertical distribution of gross mercury in two types of bottom sediments were established. The average content of mercury in water is 0.321 μg/L; in the material of sediment traps - 0.621 μg/g; in the upper and lower parts of
bottom sediments - 0.067 μg/g and 0.034 μg/g, respectively.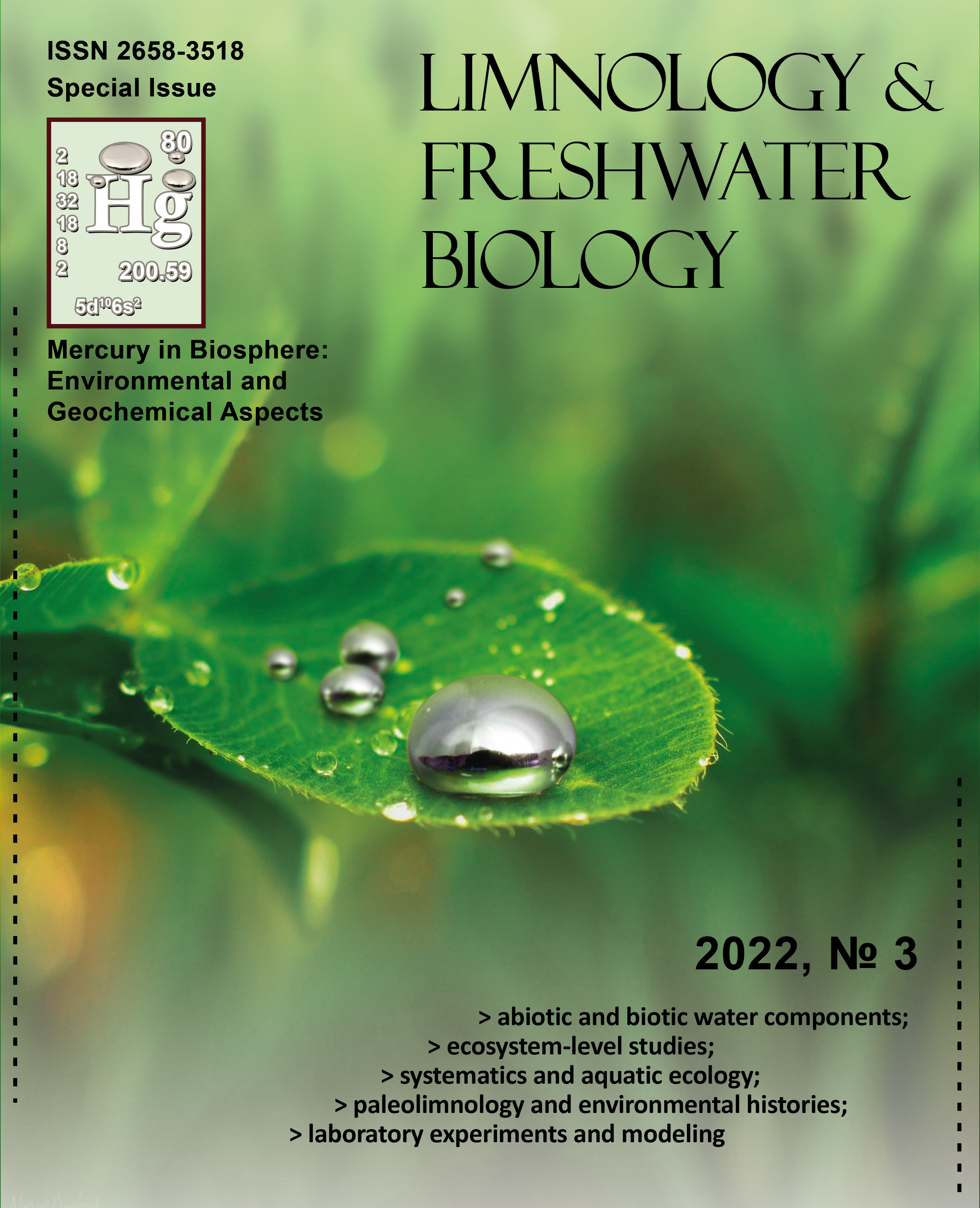 Downloads
License

This work is distributed under the Creative Commons Attribution-NonCommercial 4.0 International License.