Spectral bio-optical properties of Lake Baikal (July 2018 and September 2019)
Churilova T.

1

Moiseeva N.

1

Efimova T.

1

Skorokhod E.

1

Sorokovikova E.

2

Belykh O.

2

Usoltseva M.

2

Blinov V.

2

Makarov M.

2

Gnatovsky R.

2

1 O.A.Kovalevski Institute of Biology of the Southern Seas, Russian Academy of Sciences, 2 Nakhimov Ave, Sevastopol, 299011, Russian Federation
2 Limnological Institute, Siberian Branch of the Russian Academy of Sciences, Ulan-Batorskaya Str., 3, Irkutsk, 664033, Russian Federation
Keywords:
spectral light absorption coefficient, optically active components, phytoplankton, PE-containing species, Lake Baikal
Abstract
The complex investigations of hydrophysical, biological and spectral bio-optical characteristics have been carried out in Lake Baikal during two scientific cruises in July 2018 and September 2019. The depth-dependent variability of investigated parameters has been analysed.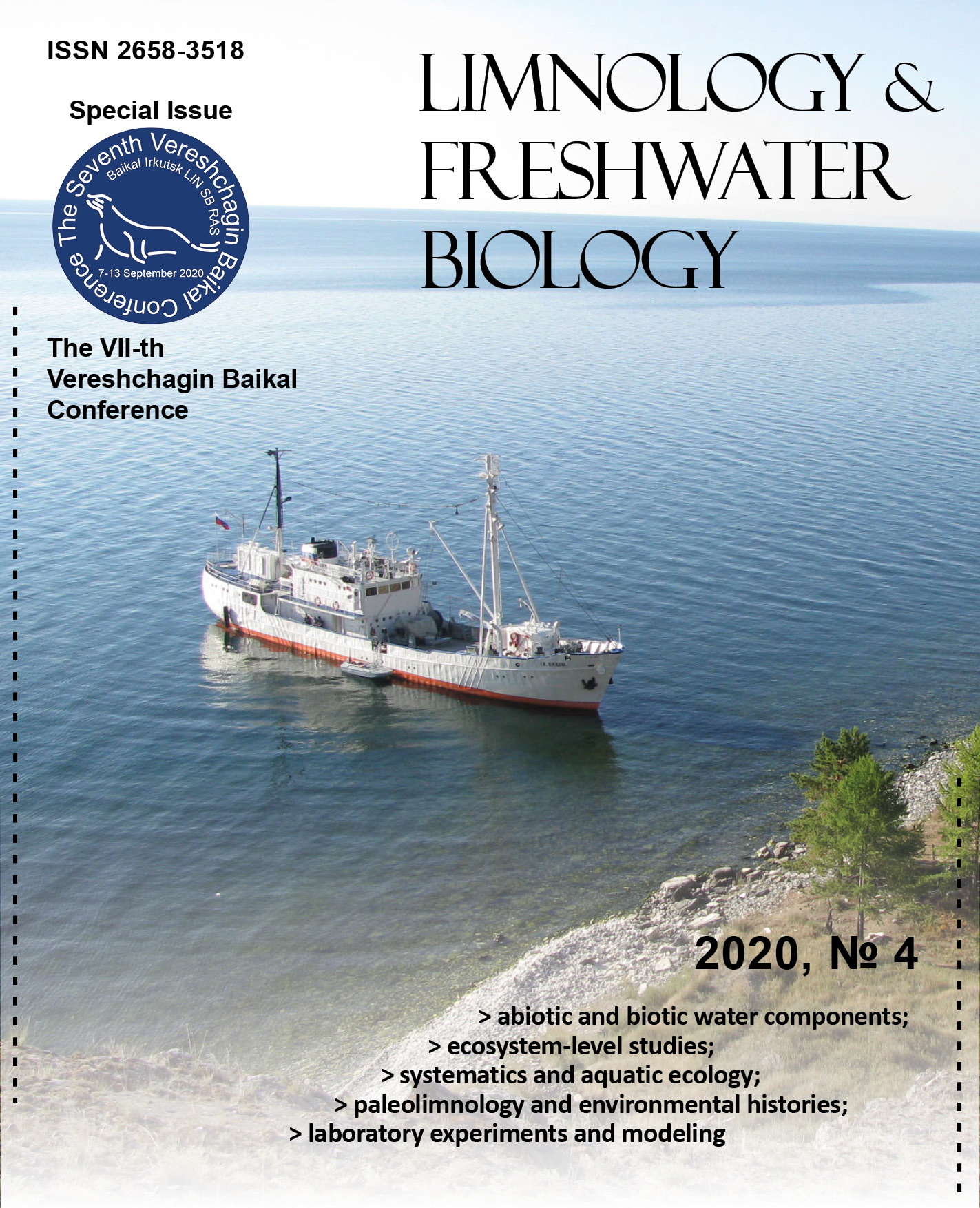 This work is licensed under a Creative Commons Attribution-NonCommercial 4.0 International License.