The concentrations of petroleum products in the waters of Lake Baikal and its tributaries during different seasons from 2010 to 2019
Marinaite I.I.

1

Zhuchenko N.A.

1

Tomberg I.V.

1

Onischuk N.A.

1

1 Limnological Institute, Siberian Branch of the Russian Academy of Sciences, Ulan-Batorskaya Str., 3, Irkutsk, 664033, Russia
Keywords:
petroleum products, Lake Baikal, small and large tributaries.
Abstract
We present the materials on the concentration of petroleum products in the water of Lake Baikal and its tributaries from 2010 to 2019. Southern Baikal showed elevated concentrations of petroleum products. We revealed seasonal and interannual dynamics of concentrations of petroleum products in the tributaries of the lake. The bulk of petroleum products enters the rivers with the surface runoff of precipitation. We assessed the pollution degree of water in comparison with sanitary and hygiene standards.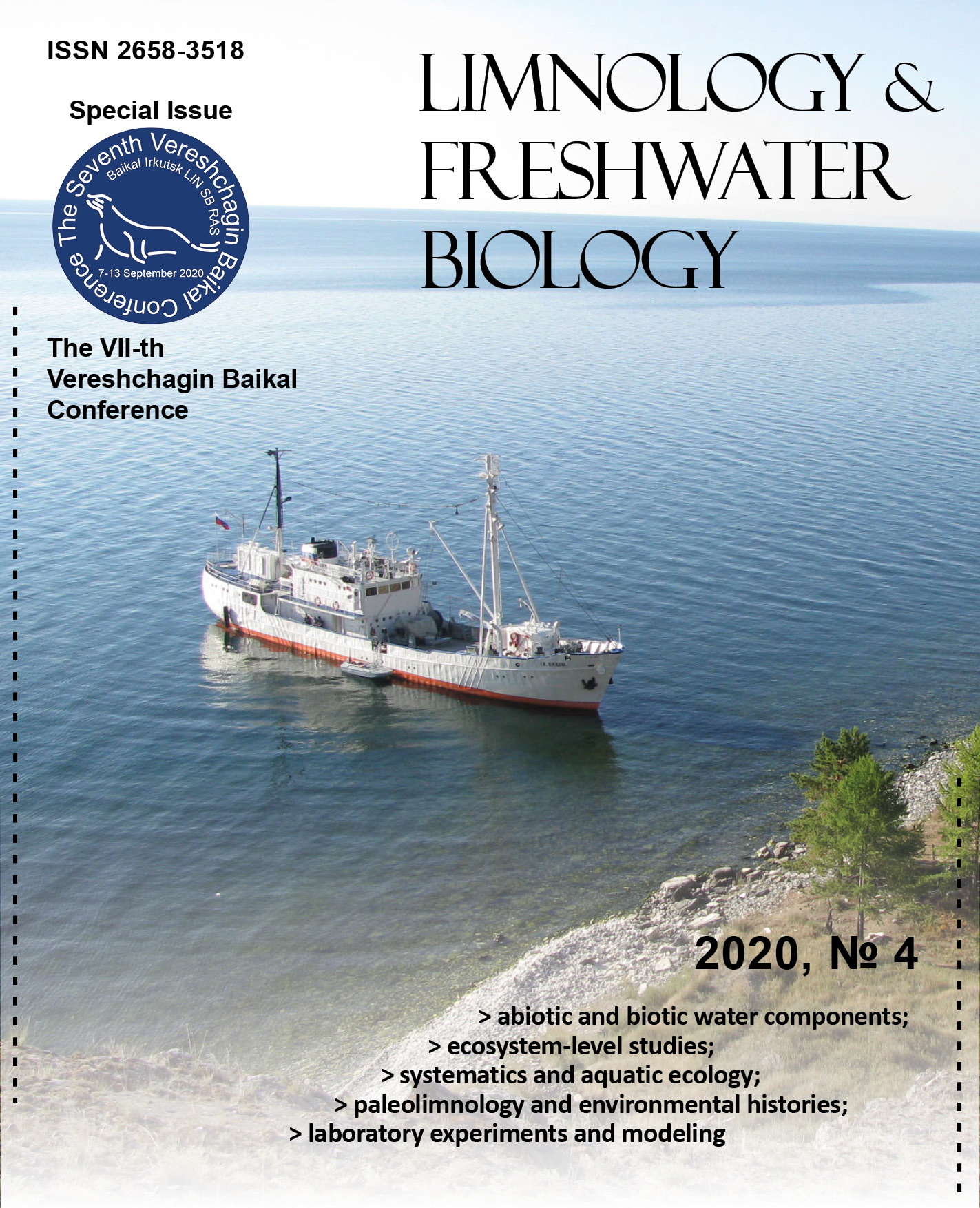 This work is licensed under a Creative Commons Attribution-NonCommercial 4.0 International License.