Transcriptome-based analysis of the diversity of membrane-bound lectins in Baikal amphipods Eulimnogammarus sp. and the Holarctic amphipod Gammarus lacustris
Lubyaga Y.A.

1, 2

Dolgikh A.V.

3, 4

Drozdova P.B.

1, 2

Nazarova A.A.

1, 2

Timofeyev M.A.

1

1 Irkutsk State University, Institute of Biology, Lenin St, 3 Irkutsk, 664025, Russian Federation
2 Baikal Research Center, Irkutsk, Lenin St., 21, 664003, Russian Federation
3 Dept. of Genetics and Biotechnology St. Petersburg State University, Universitetskaya Emb., 7-9, St. Petersburg, 199034, Russian Federation
4 Bioinformatics Institute, Kantemirovskaya St., 2A, St. Petersburg, 197342, Russian Federation
Keywords:
Amphipods, Baikal, lectins, gene expression, transcriptome-based analysis
Abstract
The aim of this study was transcriptome-based analysis of the diversity of membrane-bound lectins in Baikal amphipods Eulimnogammarus verrucosus and E. cyaneus and a Holarctic amphipod Gammarus lacustris. The results of this study show that studied species of amphipods possess quite similar repertoires of lectins. The obtained lectin sequence data can be used in further molecular-level exploration of amphipod physiology.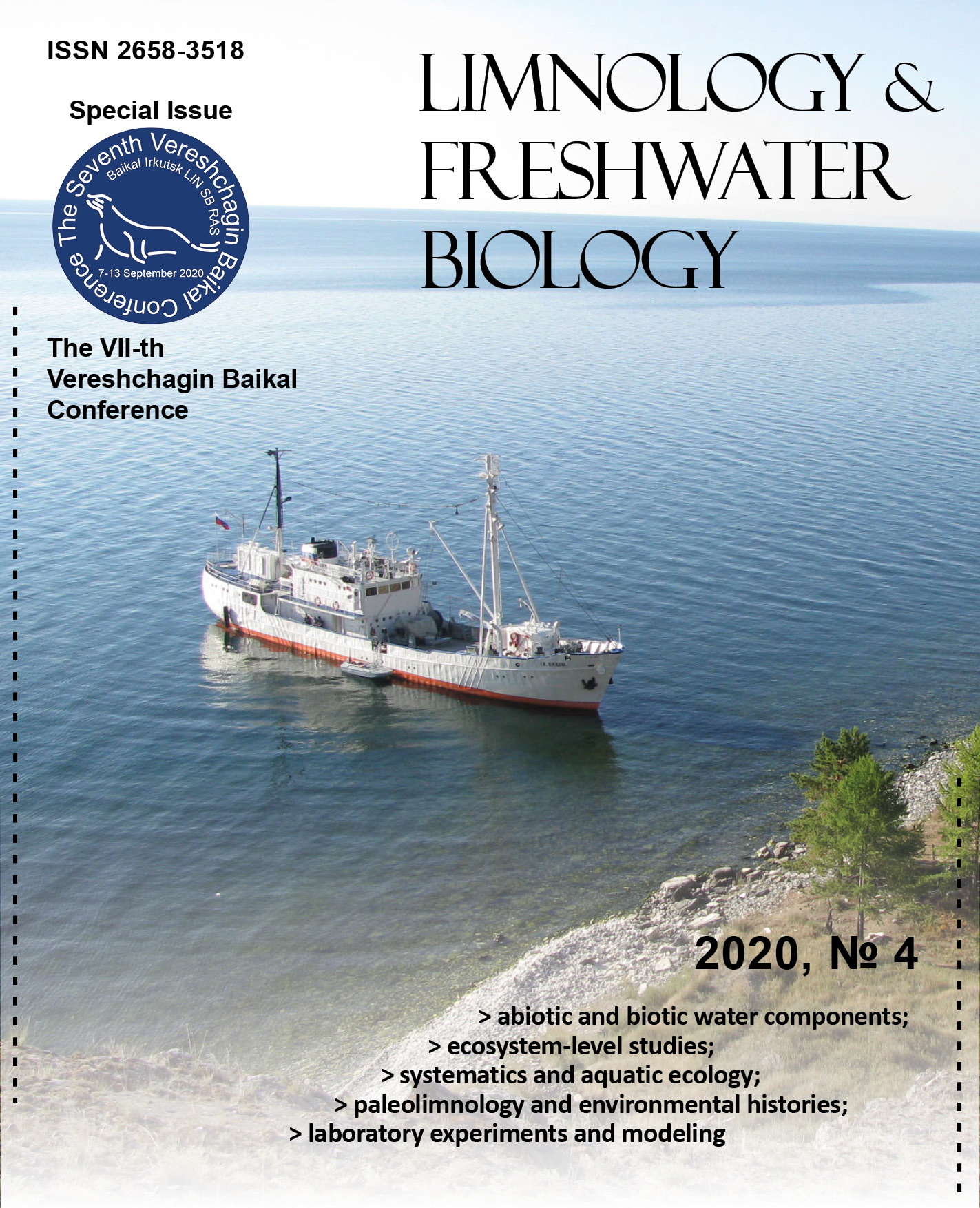 This work is licensed under a Creative Commons Attribution-NonCommercial 4.0 International License.