The vertical distribution of zooplankton in stratified mesotrophic Lake Arakhley (Eastern Transbaikalia)
Keywords:
zooplankton, species composition, vertical distribution, temperature, Lake Arakhley, East Transbaikalia
Abstract
We have studied the vertical distribution of zooplankton of a stratified mesotrophic lake. Thus, in August 2011 and 2013, copepods dominated the composition of the zooplankton of the mesotrophic Lake Arakhley and had a density maximum either in the upper euphotic layer or in the area of the metalimnion, with a gradual decrease in the lower layers of water. By 2013, the zooplankton community changed and mainly consisted of cladocerans, and they both dominated in numbers.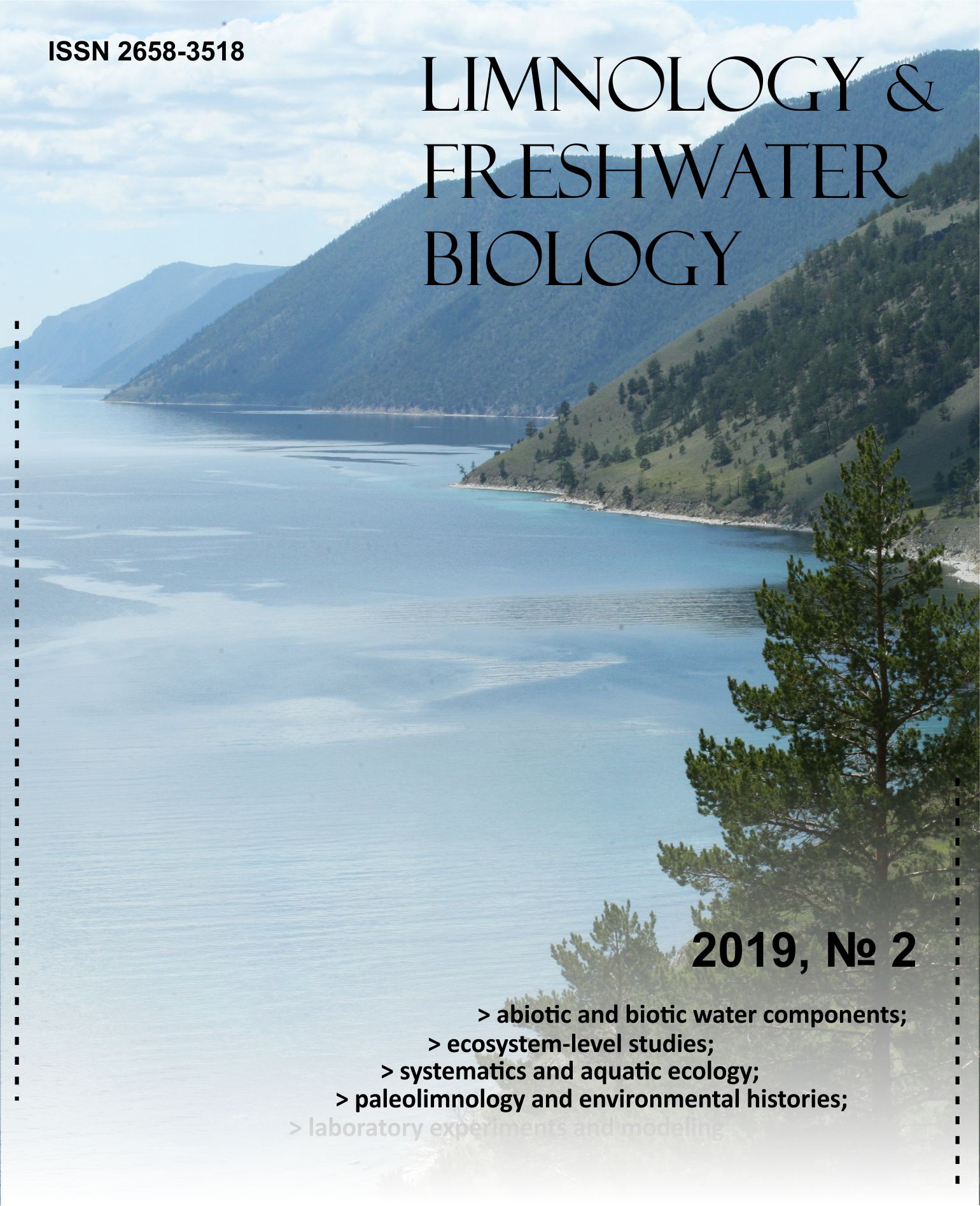 Downloads
License

This work is distributed under the Creative Commons Attribution-NonCommercial 4.0 International License.