Presentation of preliminary results of an experiment on the sorption of metals on the surface of microplastic particles in the natural waters of Karelia
Kulik N.V.

1

Efremenko N.A.

1

Kovalesky V.V.

2

Rozhkova V.S.

2

1 Northern Water Problems Institute of the Karelian Research Centre of the RAS, Aleksander Nevsky st., 50, Petrozavodsk, 185030, Russia
2 Institute of Geology of the Karelian Research Centre of the RAS, Pushkinskaya St., 11, Petrozavodsk, 185910, Russia
Keywords:
microplastic particles, sorption, metals, natural waters
Abstract
The paper presents preliminary results of a model experiment on the sorption of metals on the surface of microplastic particles (MP) in the conditions of natural waters of Karelia. It was found that the interaction of the studied metals with MP particles is different and largely depends on the concentration of elements and the content of organic matter in the studied aqueous samples, the size of the microplastic particles. The results showed that the sorption of metals on the surface of the particles increases with time, while iron will be one of the first to be sorbed, since its content is an order or two higher than all other metals.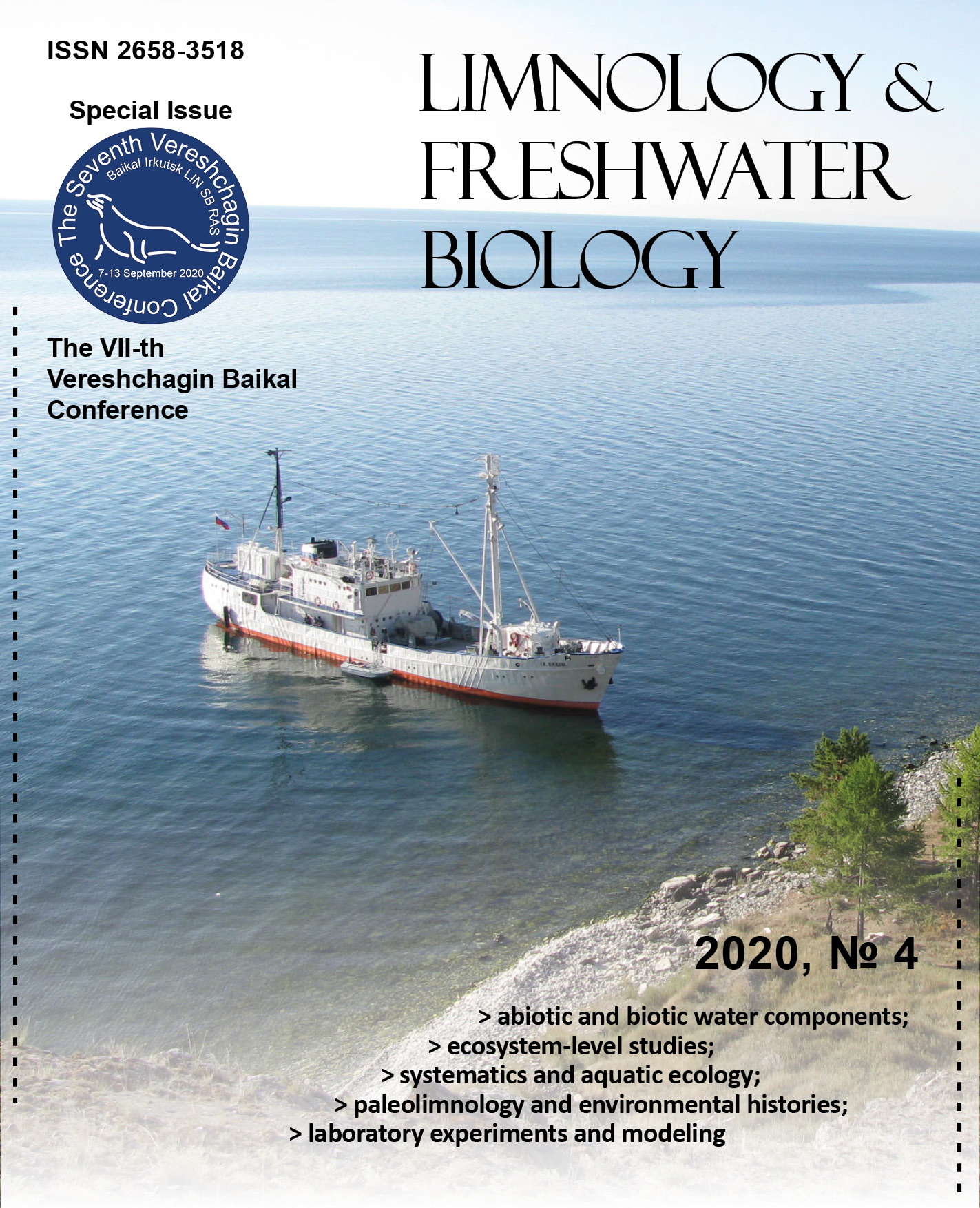 This work is licensed under a Creative Commons Attribution-NonCommercial 4.0 International License.