Late Holocene sediments in the profound abyss of Southern Lake Baikal
Vologina E.G.

1

Sturm M.

2

Vorob'eva S.S.

3

Budnev N.M.

4

1 Institute of the Earth's Crust, Siberian Branch, Russian Academy of Sciences, Lermontov Str., 128, Irkutsk, 664033, Russia
2 Swiss Federal Institute of Aquatic Science and Technology, CH-8600 Dubendorf, Switzerland
3 Limnological Institute, Siberian Branch, Russian Academy of Sciences, Ulanbatorskaya Str., 3, Irkutsk, 664033, Russia
4 Irkutsk State University, K. Marks Str., 1, Irkutsk, 664003, Russia
Keywords:
Lake Baikal, sedimentation, pelagic mud, turbidites, magnetic susceptibility, diatoms.
Abstract
Here we present new data of bottom sediments, which were collected in March 2018 in the deep water of Southern Baikal. The deposits consist of pelagic mud, intercalated by three turbidites. The uppermost 2 cm of the core are formed by the light layer of a diatomite, consisting mainly of valves of Synedra acus (up to 219 million cells / g). We attribute the increased content of this diatom species in the upper part of the core to warmer climatic conditions.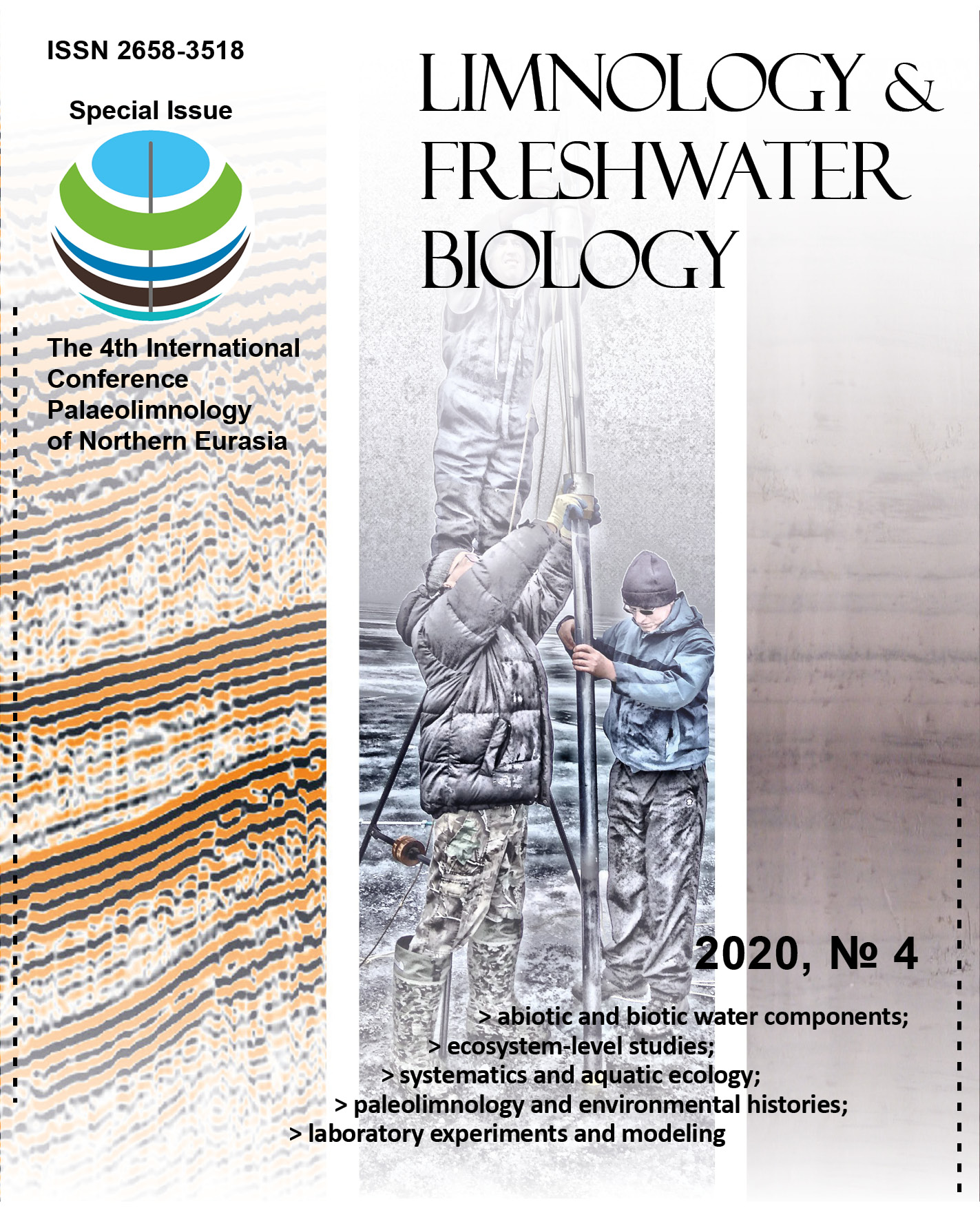 This work is licensed under a Creative Commons Attribution-NonCommercial 4.0 International License.