Modern Sedimentation Pattern in Lake Onego
Keywords:
bottom sediments, sediment genesis, Lake Onego
Abstract
The spatiotemporal variations of sedimentation processes in Lake Onego were assessed. The quantitative and qualitative characteristics of the suspended matter settling to the bottom and their changes over early diagenesis were determined. The role of bottom sediments in the chemical balance of the lake is discussed.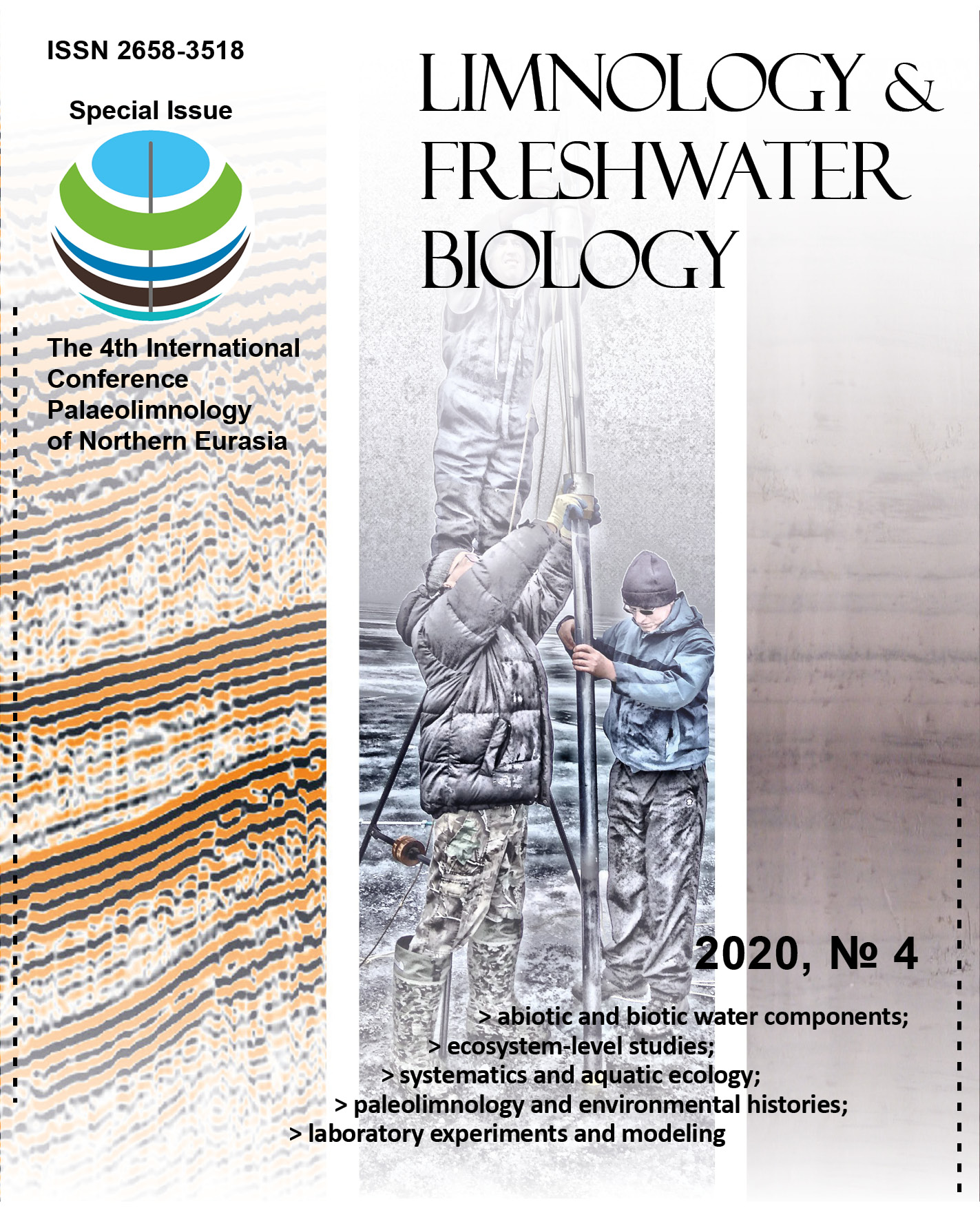 Downloads
License

This work is distributed under the Creative Commons Attribution-NonCommercial 4.0 International License.