Features of migration of Fe, Mn, Al, Cu and Zn in the Onego Lake
Kulik N.V.

1

Efremenko N.A.

1

Strakhovenko V.D.

2

Belkina N.A.

1

1 Northern Water Problems Institute of the Karelian Research Centre of the RAS, Aleksander Nevsky st., 50, Petrozavodsk, 185030, Russia
2 V.S. Sobolev Institute of Geology and Mineralogy of the Siberian Branch of the RAS, Ac. Koptyuga ave., 3, Novosibirsk, 630090, Russia
Keywords:
suspended matter, migration forms, metals, Lake Onego
Abstract
The paper presents the first results on the study of migration forms of Fe, Mn, Al, Cu, and Zn in the Onego Lake. The mineralogical composition of the suspended matter was studied. The uneven distribution of elements and forms of their migration across the lakes water area is revealed.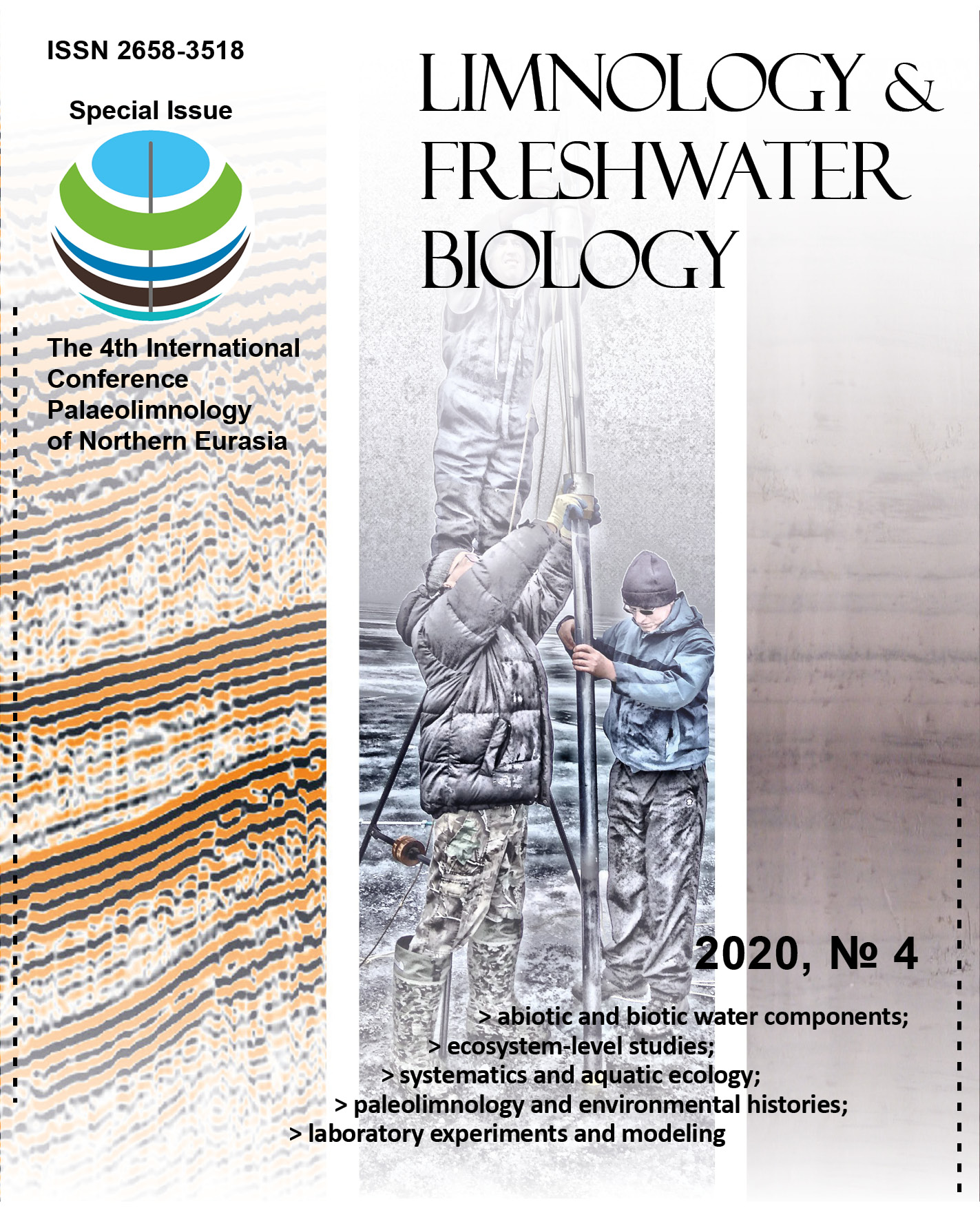 This work is licensed under a Creative Commons Attribution-NonCommercial 4.0 International License.