From the strait to the meromictic lake: water bodies of fjard and skerry coasts, their relief, hydrological features, and ecological communities (on the example of Lake Kislo-Sladkoe, Karelian Coast of the White Sea, Russia)
Keywords:
coastal morphodynamics, fireards, skerries, meromictic reservoirs, DEM, White Sea
Abstract
The purpose of the study is to reconstruct the evolution of bodies of water on the fjard and skerrie shores by their uplift. The object of the study is the Lake Kislo-Sladkoe on the Karelian Coast of the White Sea (Russia). It was established that Lake Kislo-Sladkoe was a narrow strait with fast tidal currents up to 600-500 years ago; about 100-150 years ago it became a semi-enclosed lagoon; and since the 1960s the isolation progressed to such a stage that communication with the sea is now limited to monthly reflux of sea water during syzygy tides. Most of the time the lake is stratified, autumn mixing occurs on average once every two years during autumn storms. In the period between these cases the lake stays meromictic with the brackish communities in the upper layer, high amount and biomass of the several eurybiontic species below the halocline, high density of sulfur bacteria on the border of aerobic and anoxic zones, and anaerobic bacterial community in the bottom water. In the previous marine strait the water was totally homogeneous, saturated with the oxygen, and represented typical marine environment. Such dramatic changes occur due to the postglacial uplift of the coast (1-4 mm/year) and closure of bays and straits by coastal accumulative landforms. The emergence of small bars and spits can accelerate the separation of these bodies of water from the sea by 100-150 years.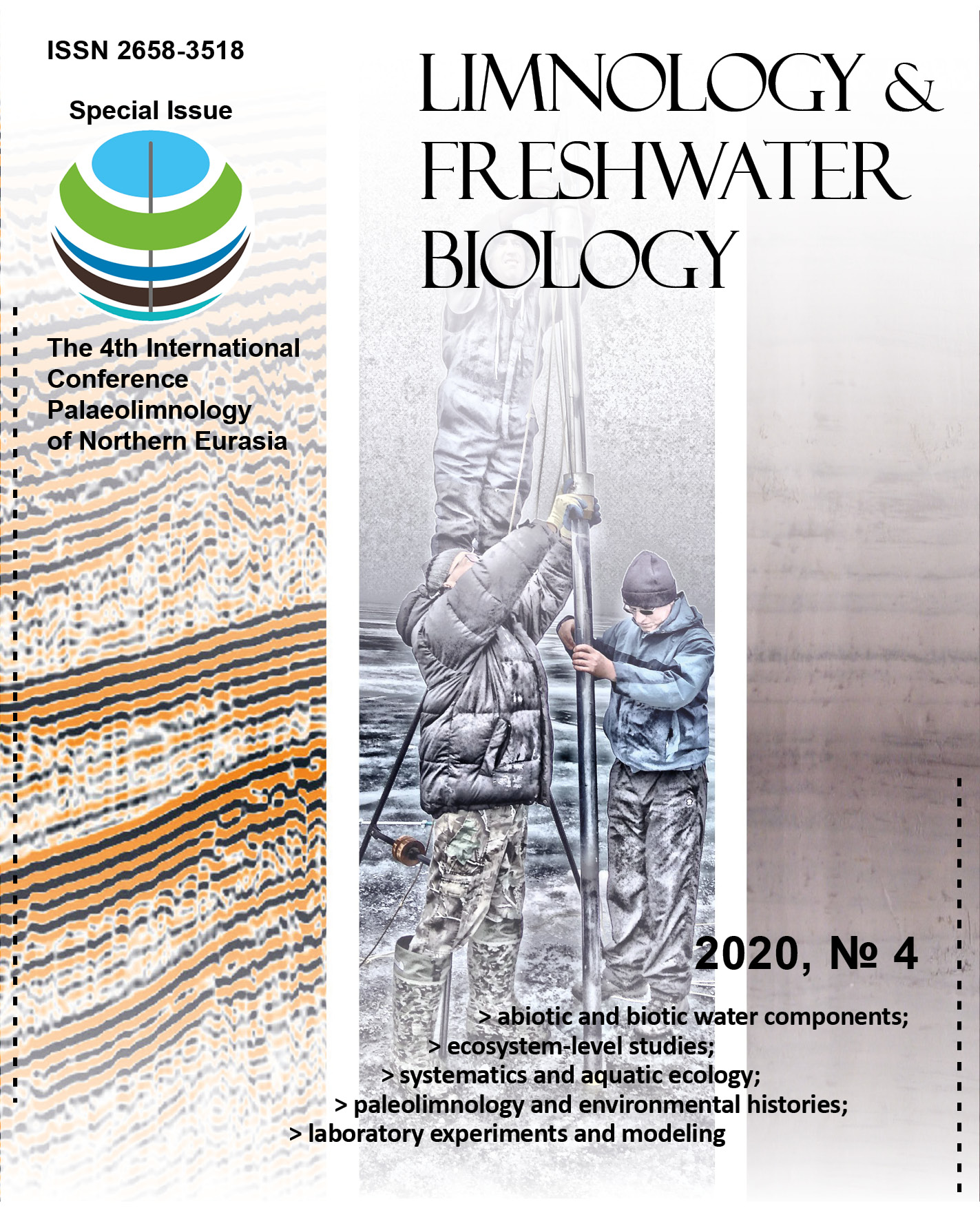 Downloads
License

This work is distributed under the Creative Commons Attribution-NonCommercial 4.0 International License.