Polychlorinated biphenyls in the tributaries of Southern Baikal
Gorshkov A.G.

1

Kustova O.V.

1

Tomberg I.V.

1

Zhuchenko N.A.

1

Sakirko M.V.

1

Khutoryansky V.A.

2

1 Limnological Institute, Siberian Branch of the Russian Academy of Sciences, Ulan-Batorskaya Str., 3, Irkutsk, 664033, Russia
2 Irkutsk State University, Karl Marx Str., 1, Irkutsk, 664003, Russia
Keywords:
PCB, waters of tributaries, Lake Baikal
Abstract
In the aquatic ecosystem of Lake Baikal, global atmospheric transport is regarded as the dominant source of polychlorinated biphenyls (PCBs). Relatively high level of PCB concentration in the southern basin of the lake is associated with PCB influx from local sources. The waters of the tributaries of Southern Baikal, which have watershed basins on the slopes of the Khamar-Daban ridge, possess significant potential as a source of pollutants. The article presents the results of monitoring PCBs in the waters of the rivers Utulik, Solzan, Khara-Murin, Snezhnaya, and Pereeemnaya in 2017 and 2019. PCB concentrations in the waters of the tributaries were estimated by the total concentration of seven indicator congeners Nos. 23, 28, 101, 118, 138, 153, and 180 (ƩPCB7) in water samples taken at the estuaries of the rivers. The ƩPCB7 level in the waters - from 0.02 to 1.5 ng/L can be comparable to or exceed that in the littoral zone of the lake. An assessment of the removal of PCBs to the southern part of Lake Baikal indicates a minimal influx of pollutants of this class with tributary waters. In 2017, the number of PCB indicator congeners that entered Baikal with water runoff was estimated to be between 1.7 and 3.1 g in May and between 7.7 and 26 g in September. In extreme conditions, the stock of PCBs can reach 40-170 g per month, September 2019.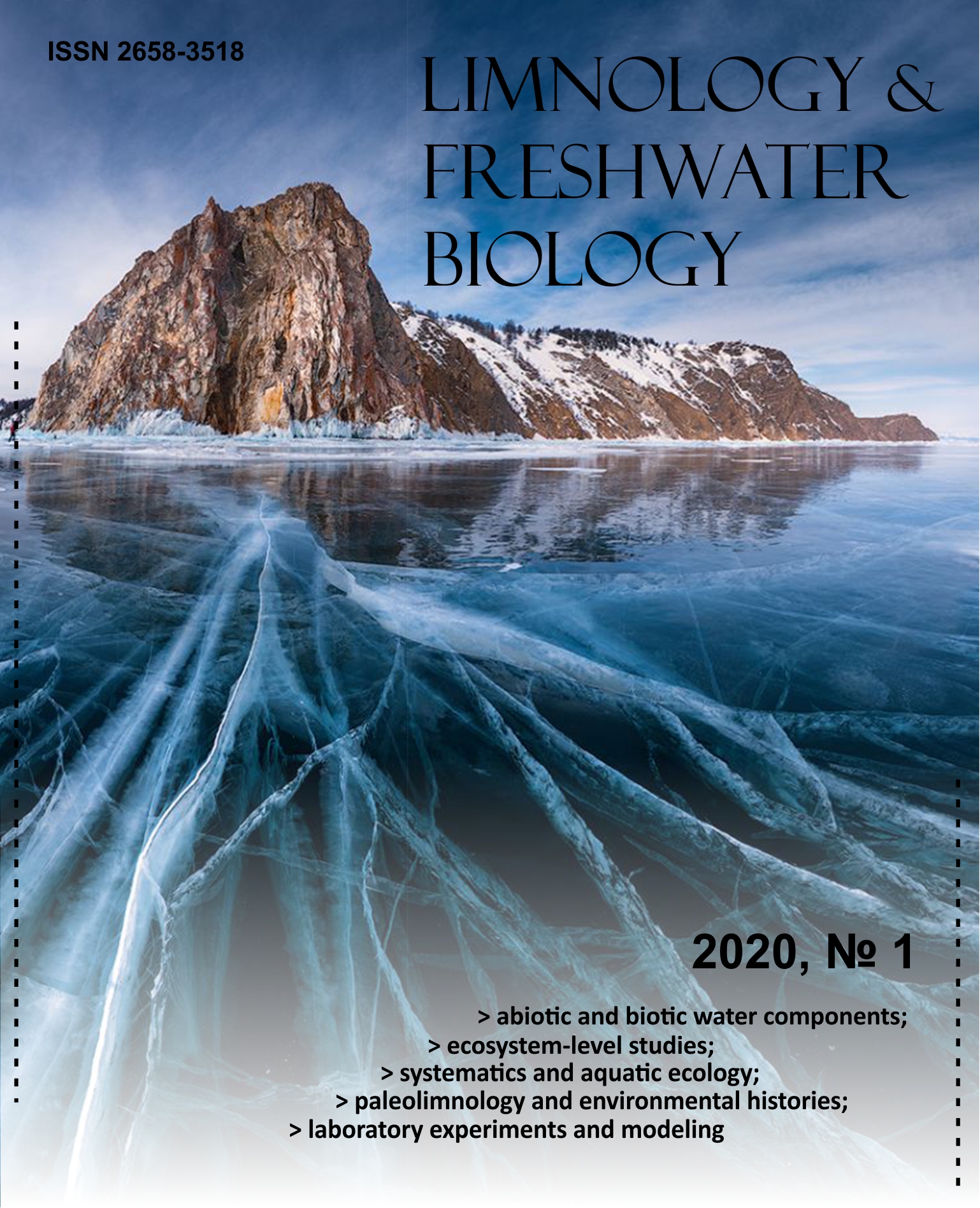 This work is licensed under a Creative Commons Attribution-NonCommercial 4.0 International License.