Membrane analytical test system for highly sensitive determination of Hg2+ ions in natural waters
Keywords:
non-laboratory analysis, membrane tests, environmental monitoring, control of natural waters, determination of mercury ions
Abstract
A membrane test system has been developed for sensitive and specific detection of Hg2+ ions in natural waters. The test system uses gold nanoparticles synthesized by citrate reduction and a nitrocellulose membrane with a band of the conjugate of mercaptosuccinic acid (MSA) and bovine serum albumin (BSA). In the presence of Hg2+ ions, they are reduced by citrate and adsorbed on the surface of gold nanoparticles. The resulting product moves along the membrane of the test strip under the action of capillary forces and specifically binds to the MSA-BSA conjugate with the formation of a visually detectable colored band. The analysis takes 20 minutes without requiring additional manipulations or instrumentation. Under optimized conditions, the detection limit for Hg2+ ions was 0.13 ng/mL. The efficiency of the proposed approach was confirmed by its approbation for the control of natural waters; Hg2+ recovery ranged from 70 to 120%.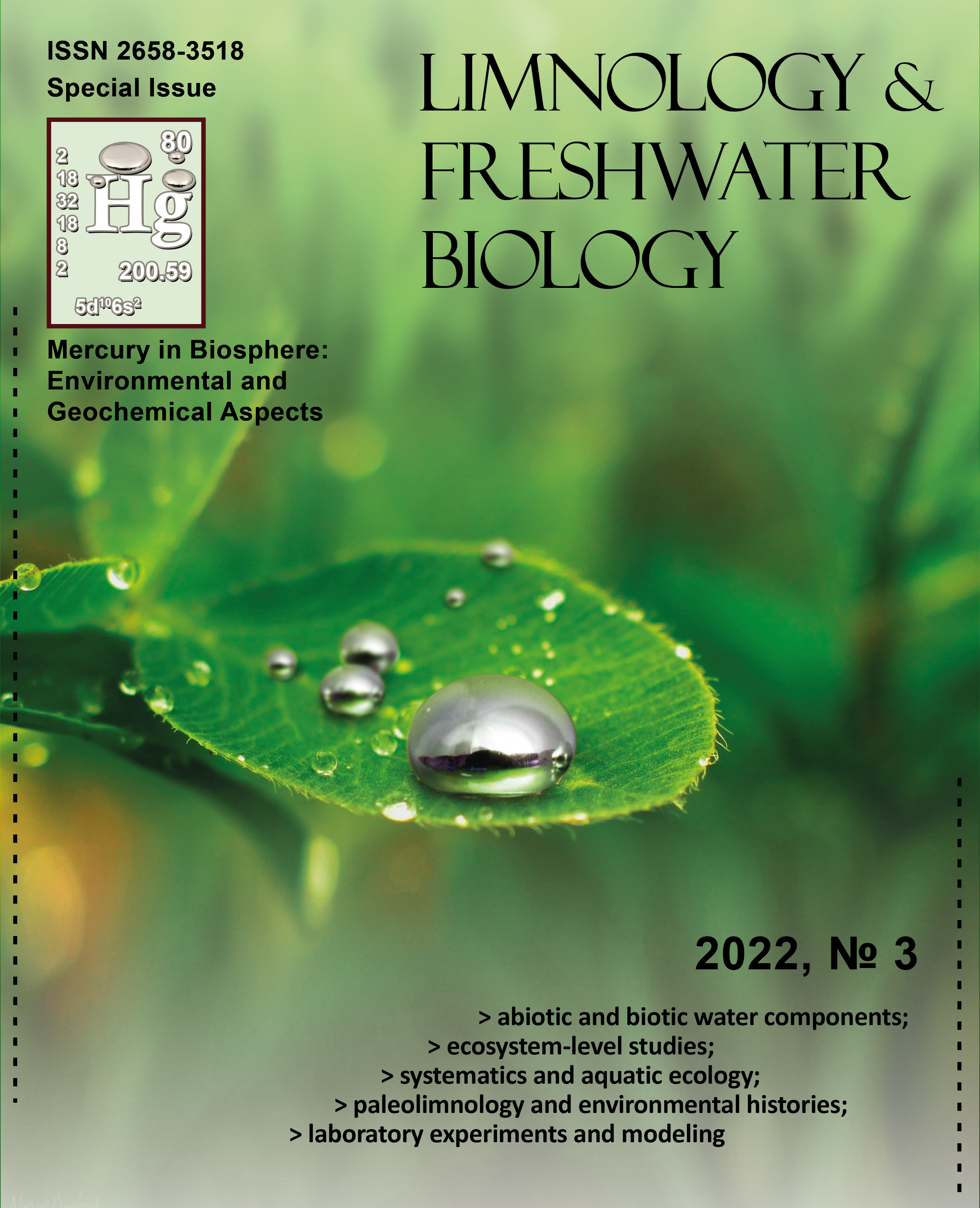 Downloads
License

This work is distributed under the Creative Commons Attribution-NonCommercial 4.0 International License.