Distribution of mercury concentrations in lichens, mosses and larch needles in Western Siberia (according to the 2019 data)
Keywords:
Hg, Arctic, Western Siberia, lichen, moss, needles, larch
Abstract
This paper presents data on mercury concentrations in samples of lichen and moss, as well as needles of trees (larch, cedar and pine), taken in September 2019 along a rare sampling network on the meridional transect from the Novy Urengoy area in the north to Tobolsk in the south. The mean Hg concentration (ng/g) in samples of moss, lichen and larch needles was 26, 15 and 17, respectively. The Hg concentrations in samples of annual needles of pine and cedar were below the detection limit of the method (<10 ng/g). We discuss possible factors that affect the heterogeneity of the Hg distribution in biomonitors and the discrepancy between the Hg concentrations for samples taken at the same sites. There was a systematic increase in background mercury concentration near the Novy Urengoy city and the Gubkinsky town. We assume a possible decrease in the Hg concentration in the mosses of the middle part of Western Siberia compared to its northern part.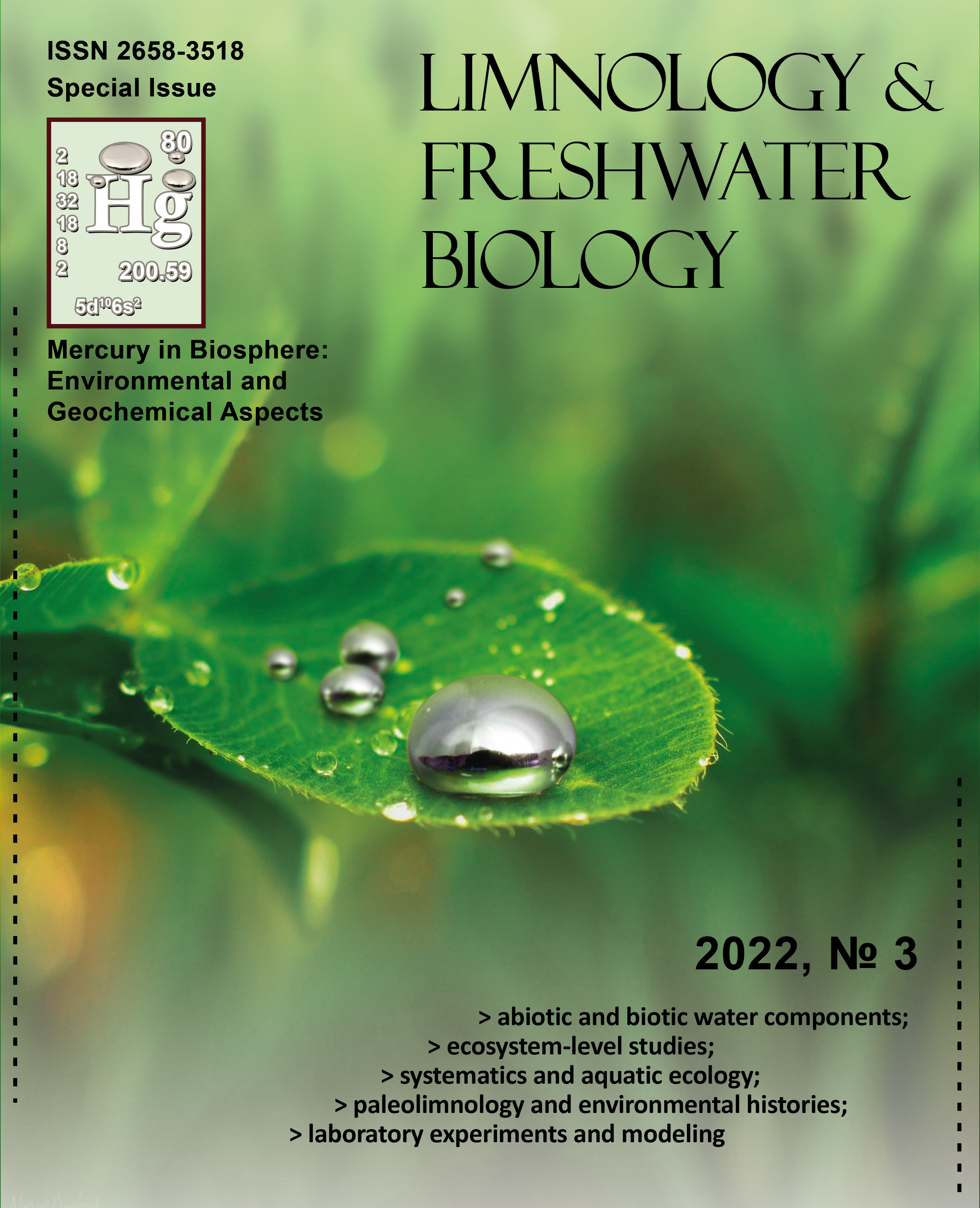 Downloads
License

This work is distributed under the Creative Commons Attribution-NonCommercial 4.0 International License.