Dynamics of mercury concentrations in wastewater from the Usolye-Sibirskoye industrial zone in periods with different technogenic loads
Keywords:
mercury, wastewater, environmentally hazardous facility, pollution, monitoring
Abstract
Usoliekhimprom is one of the most hazardous technogenic facilities in the Irkutsk Region, which triggers the importance of environmental monitoring. To establish the current hazard of Usoliekhimprom during the period of its closure, we analyzed the interannual dynamics of mercury concentrations of in the plant wastewater . The results revealed that the concentrations of the toxicant in the wastewater during the closure period were lower than during the operational period. However, it was not possible to completely cease the influx of mercury with wastewater into the environment after the closure of the plant. The high mercury concentrations in wastewater were primarily due to localized sites of extensive pollution in the area of the mercury electrolysis shop and to the surface runoff from the entire industrial site of Usoliekhimprom.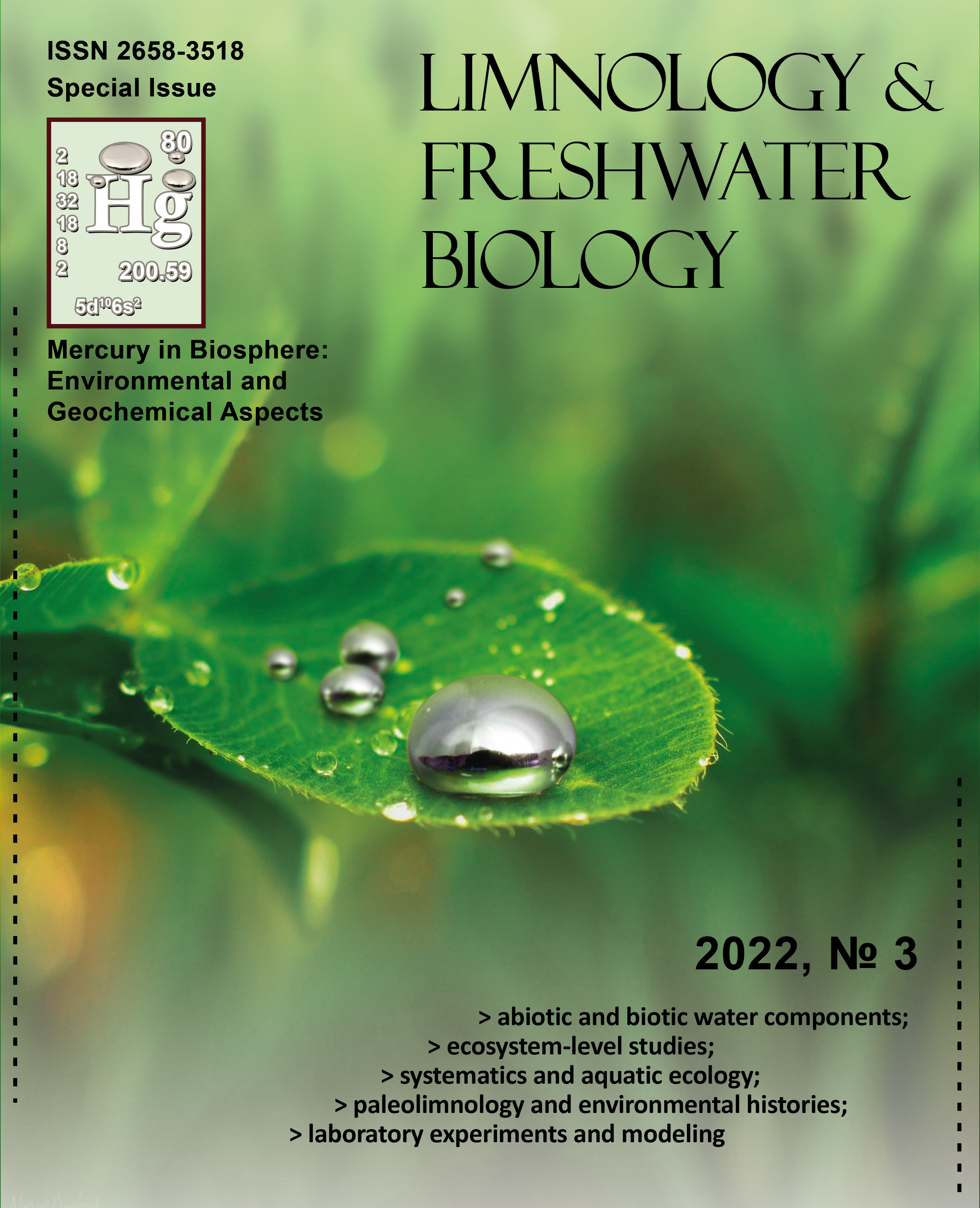 Downloads
License

This work is distributed under the Creative Commons Attribution-NonCommercial 4.0 International License.