Comparative analysis of the sources of mercury concentration formation in the water of the Paatsjoki River basin
Keywords:
mercury compounds, the Paatsjoki River, reservoirs, the Kolosjoki River, river transborder sections
Abstract
We overview the content of mercury compounds in ore formations, the deposit development of which is the source of mercury compounds entering the environment. The vast majority of mercury in pyritic ores passes into concentrates and is taken in this composition for processing; only a small amount of it (up to 2–7% of the total amount in ores) goes into processing waste that is stored in tailings dams. We analyze the mercury concentrations in the water objects in the Paatsjoki River basin, the watershed of which is associated both with the Monchegorsk copper-nickel deposit where the mercury concentration can reach 9 g/t and with the production sites of PJSC MMC Norilsk Nickel. From 2017 to 2020, the concentration of mercury compounds in the water of the cascade of reservoirs on the Paatsjoki River, in the transborder sections of the Russian Federation border with Finland and Norway, increased evenly from the earlier to the later time of reservoir creation. The concentrations of mercury compounds in the waters of reservoirs generally exceeded the concentrations in the water of the Kolosjoki River at the observation site of the Nickel settlement in the area of the JSC Kola MMC activity. We conclude that the activation of microbial processes occurring in the bottom sediments during the formation of reservoirs with the increase in the amount of organic matter received and under certain geochemical conditions in the region affect the levels of mercury concentrations in the water.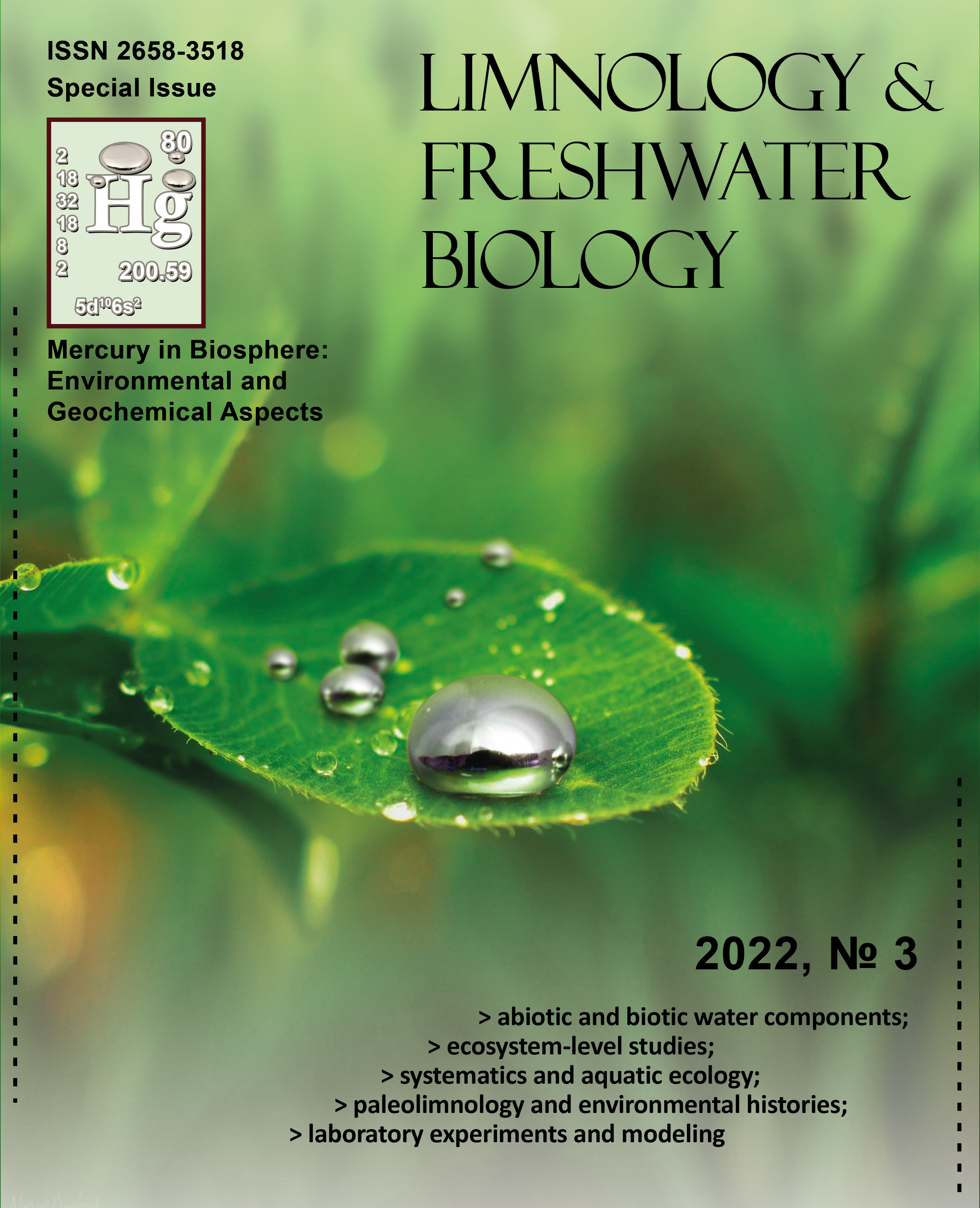 Downloads
License

This work is distributed under the Creative Commons Attribution-NonCommercial 4.0 International License.