Variability and problem of species identification of sculpins of the genus Cyphocottus (Pisces: Cottidae)
Keywords:
Baikal endemic sculpins, genus Cyphocottus, phenetic and taxonomic relationships, Lake Baikal
Abstract
Based on the material collected during the fieldwork seasons from 1996 to 2007 in the amount of 223 specimens, we studied phenetic relationships and taxonomic structure of the genus Cyphocottus. Two valid species, C. megalops and C. eurystomus, within the taxonomic boundaries established by D.N. Taliev (1955) were confirmed in the genus Cyphocottus. Interspecific differences in C. eurystomus are manifested in greater values of interorbital distance, the height of the head, body and caudal peduncle, as well as in smaller values of eye diameter and caudal peduncle length. Polymorphism in the definitive sizes, colour and the number of neuromasts in the lateral line is typical of C. eurystomus. At the same time, all populations have specific characters of C. eurystomus different from C. megalops. We found no intraspecific variability in C. megalops.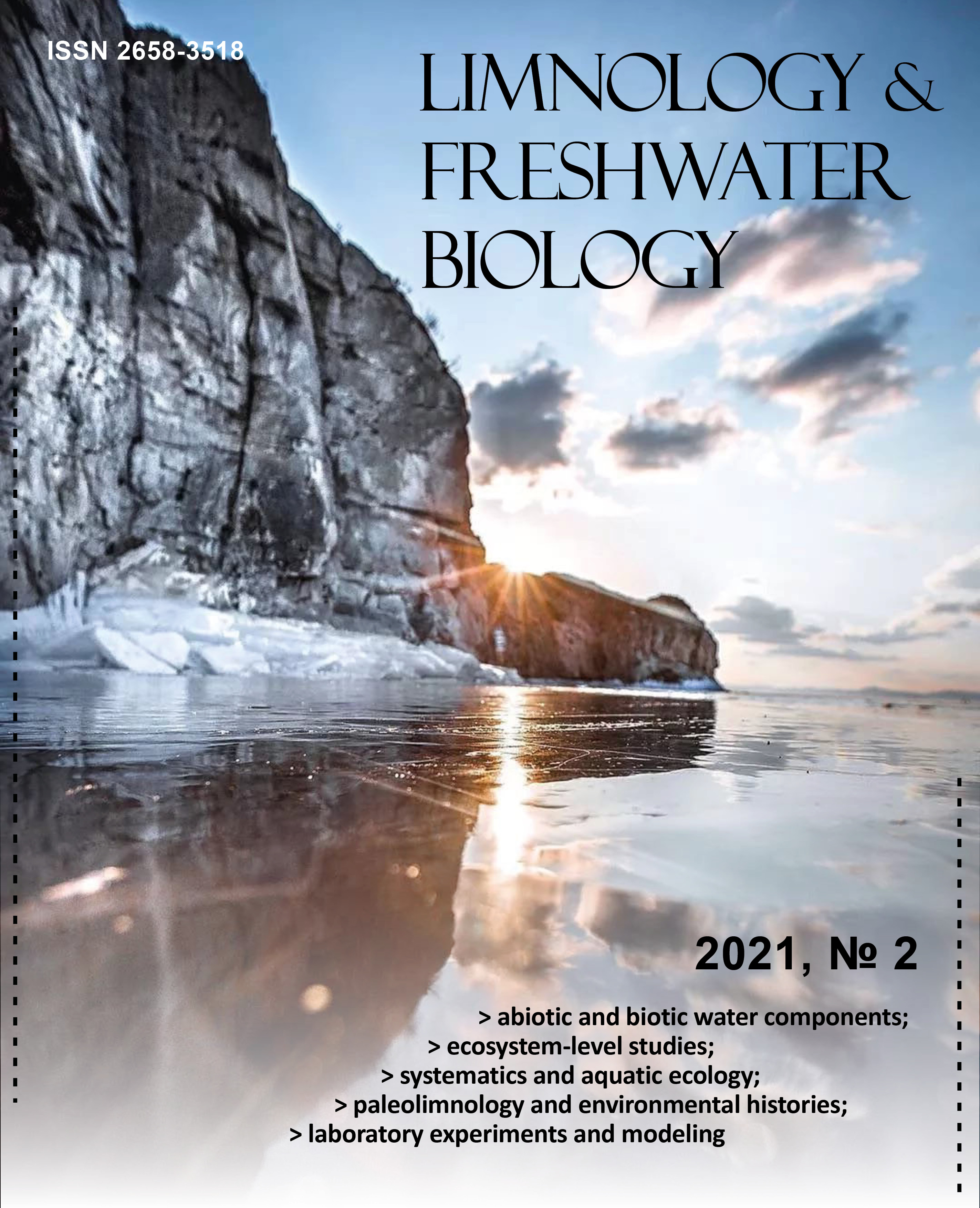 Downloads
License

This work is distributed under the Creative Commons Attribution-NonCommercial 4.0 International License.