Ecology of estuarine waters in small rivers of Southern Baikal in 2018
Keywords:
Lake Baikal small tributaries, estuarine basins, chemical composition, ice and water microbial communities, dark CO2 assimilation, biodiversity
Abstract
We conducted comprehensive studies in small rivers and estuarine water areas of Southern Baikal during the under-ice (March) and summer (July) periods of 2018. The chemical composition of water, the number of microorganisms, their diversity and metabolic potential in the studied areas correlated with the geographic location of the rivers, their flow and the degree of anthropogenic impact.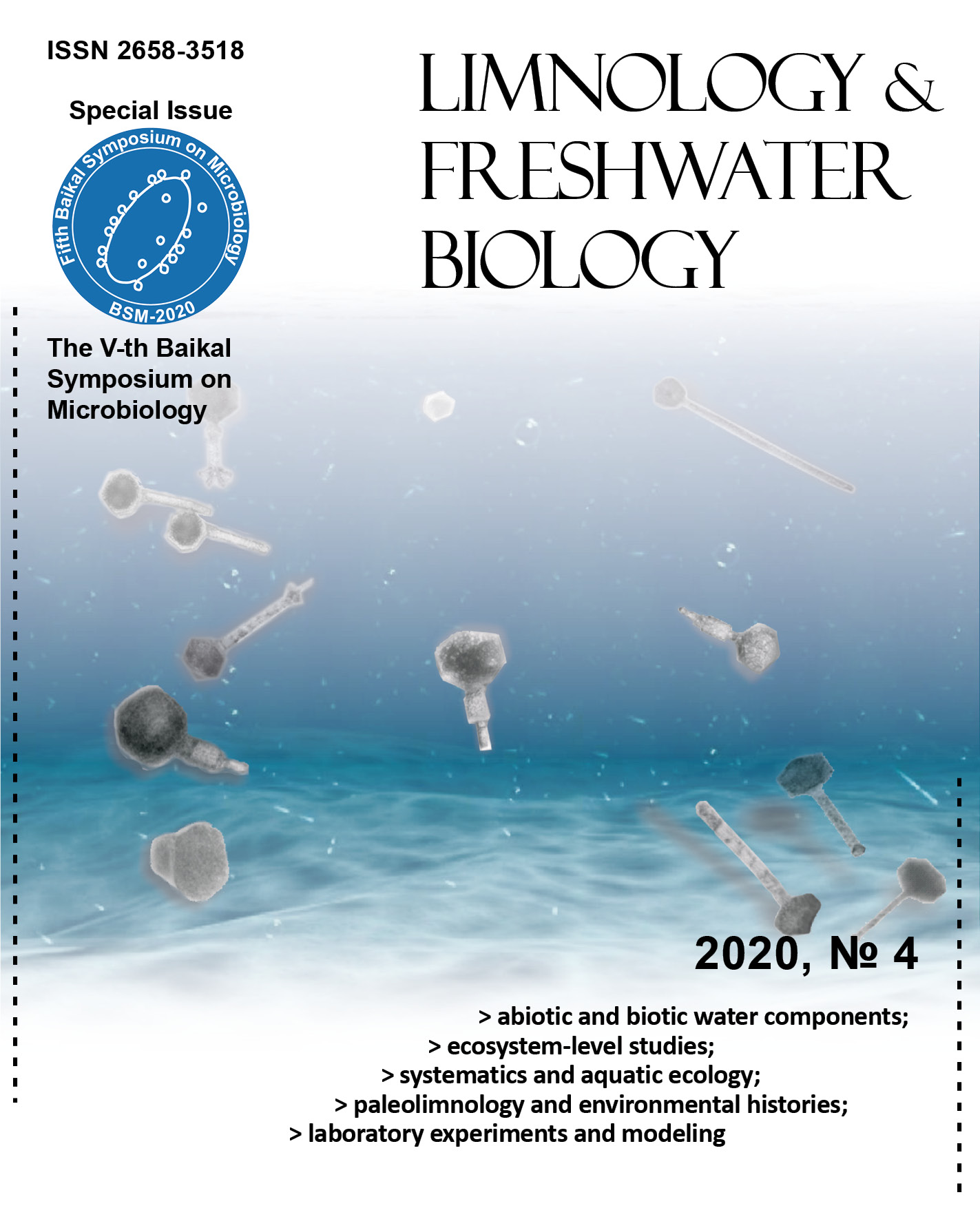 Downloads
License

This work is distributed under the Creative Commons Attribution-NonCommercial 4.0 International License.