Synergistic action of bacteriophage with antibiotics on Pseudomonas aeruginosa biofilms
Keywords:
Pseudomonas aeruginosa, microbial biofilms, bacteriophages, antibiotics, synergism
Abstract
An opportunistic microorganism Pseudomonas aeruginosa causes nosocomial infec tions and often forms rigid biofilms on both intact human skin and wounds, as well as the surfaces of artificial implants, prostheses and catheters. Being embedded into the exopolymeric matrix of the biofilm bacteria are extremely resistant to antibiotics, biocides, and the immune system of the human. Therefore, the search for new approaches for eradication of bacterial biofilm is an urgent challenge of modern medicine. Combined therapy of biofilms with antibiotics and phages has shown promising results. In this study, 48-hour monomicrobial biofilms of Pseudomonas aeruginosa were treated with phage from the family Myoviridae isolated from Lake Baikal and 12 antibiotics. While the treatment with a single phage did not significantly affect neither planktonic nor biofilm-embedded bacteria, in the presence of the phage, the MICs of gentamicin, ciprofloxacin, imipenem and meropenem the biofilm decreased 4-8-fold. Moreover, the density of biofilm was also significantly dropped in compare with the treatment by solely antibiotics or phage.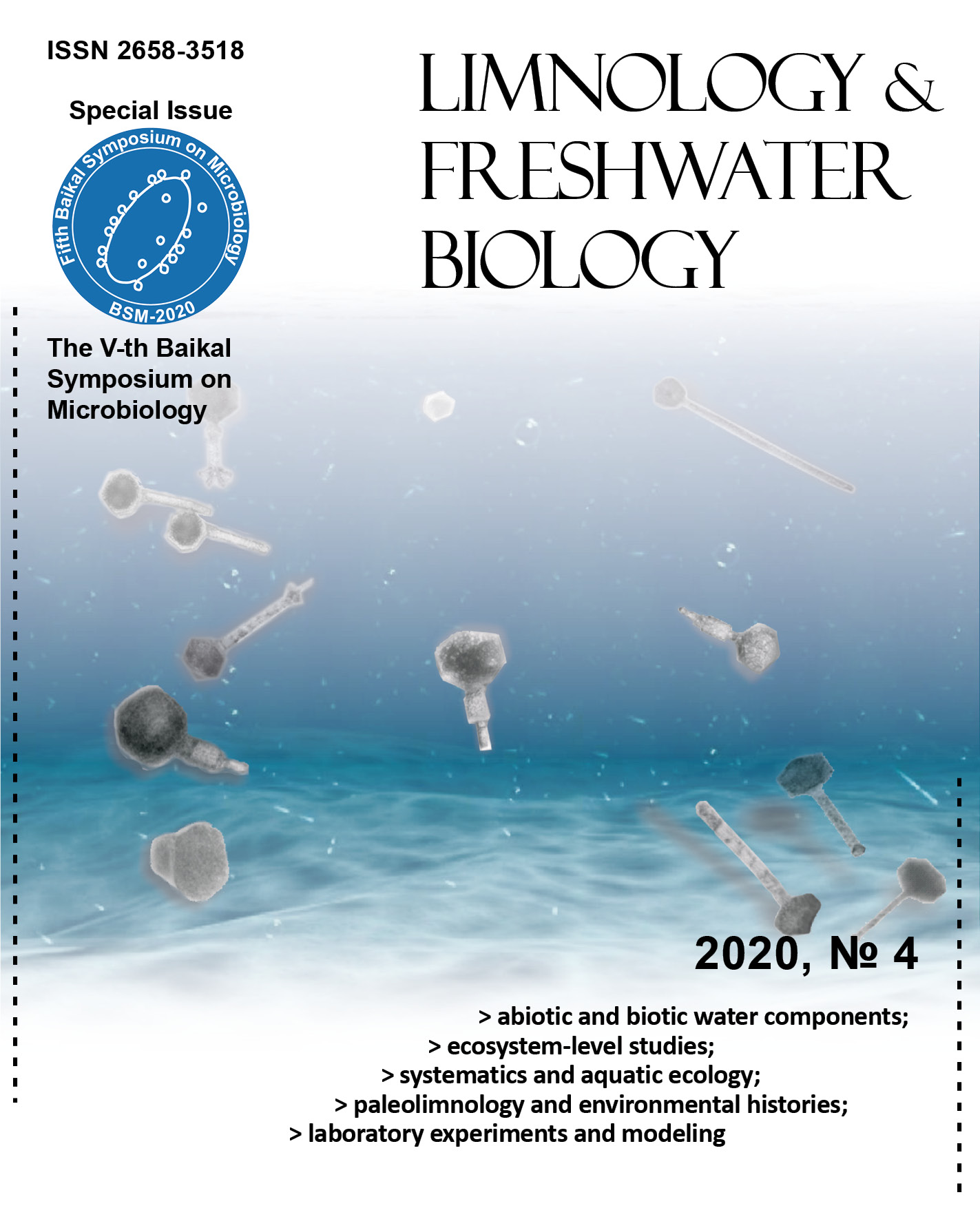 Downloads
License

This work is distributed under the Creative Commons Attribution-NonCommercial 4.0 International License.