Anaerobic oxidation of methane in differences types of geological structures at Lake Baikal
Keywords:
Lake Baikal, microbial community, anaerobic oxidation methane, Archaea, ANME-2d, mcrA
Abstract
Although in sediments of Lake Baikal process of anaerobic oxidation methane was revealed by radioisotope techniques, by of the methane profile we know a little about the microorganisms carrying out this process. Here we studied diversity of archaeal communities in different types geological structures (methane seeps and mud volcano) on Lake Baikal with different composition of pore waters and the discharged fluid. In investigate were used different methods molecular biology including of high-throughput sequencing of gene 16S rRNA and PCR analysis different genes of AOM (mcrA). Molecular analysis did not reveal methane-oxidizing archaea ANME-1, -2, or -3, which are responsible for anaerobic oxidation of methane in marine sediments. Hydrogenotrophic methanogenic archaea representatives of the orders Methanomicrobiales, Methanococcales, as well as acetoclastic methanogens of the order Methanosarsinales were abundant in a mud volcano at Lake Baikal. In investigation sites we found divers M. nitroreducens-like archaea (ANME-2d subcluster) both in deep sediments of a methane seeps and in a mud volcanoes. Their closest homologues involved in process anaerobic oxidation of methane in different freshwater systems, bioreactors, paddy field soils.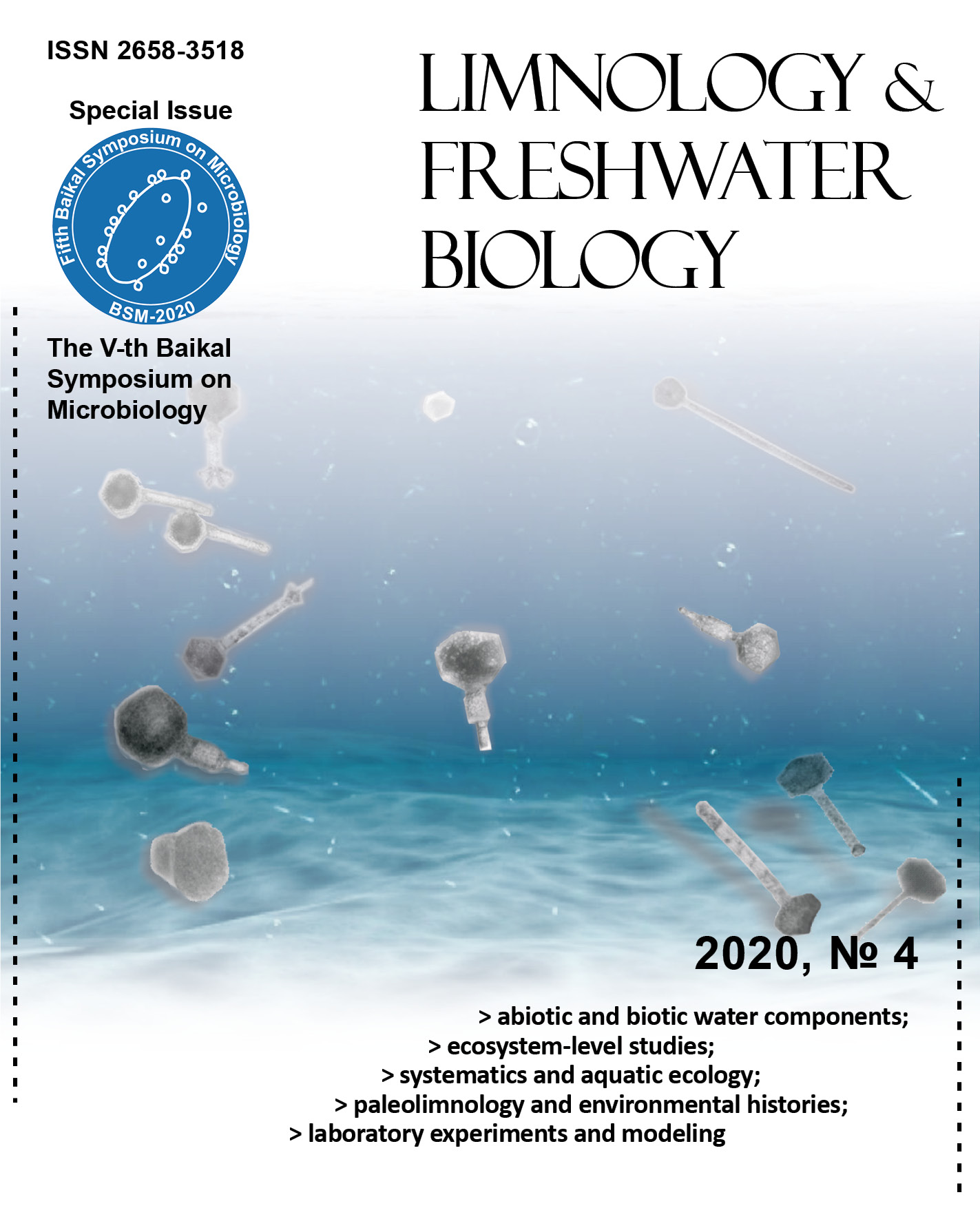 Downloads
License

This work is distributed under the Creative Commons Attribution-NonCommercial 4.0 International License.