Genetic diversity of Actinobacteria inhabiting water and sponges of Lake Baikal
Lipko I.A.

1

Krasnopeev A.Yu.

1

Tikhonova I.V.

1

Timoshkin O.A.

1

Kabilov M.R.

2

Belykh O.I.

1

1 Limnological Institute, Siberian Branch of the Russian Academy of Sciences, Ulan-Batorskaya Str., 3, Irkutsk, 664033, Russia
2 Institute of Chemical Biology and Fundamental Medicine, Siberian Branch of the Russian Academy of Sciences, Lavrentiev Ave., 8, Novosibirsk, 630090, Russia
Keywords:
freshwater sponge; actinobacteria; high-throughput 16S rRNA sequencing; Lake Baikal
Abstract
Actinobacteria is a ubiquitous major group in freshwater bacterioplankton and sponge microbial communities. We were first to analyse the diversity of Actinobacteria inhabiting Lake Baikal water and endemic sponges Lubomirskia baikalensis (healthy and diseased) using highthroughput 16S rRNA sequencing. In total, we have assigned of three classes, fourteen orders and twenty-six families of Actinobacteria. The diversity and composition of actinobacteria were common in bacterioplankton and healthy sponges. The environmental crisis in the coastal zone of Lake Baikal led to a colonization of the L. baikalensis by benthic and soil-derived representatives of Actinobacteria. Some amplicon sequences of opportunistic genera were detected in the coastal water. The example of Actinobacteria has dramatically demonstrated the response of bacterial populations caused by negative environmental impact.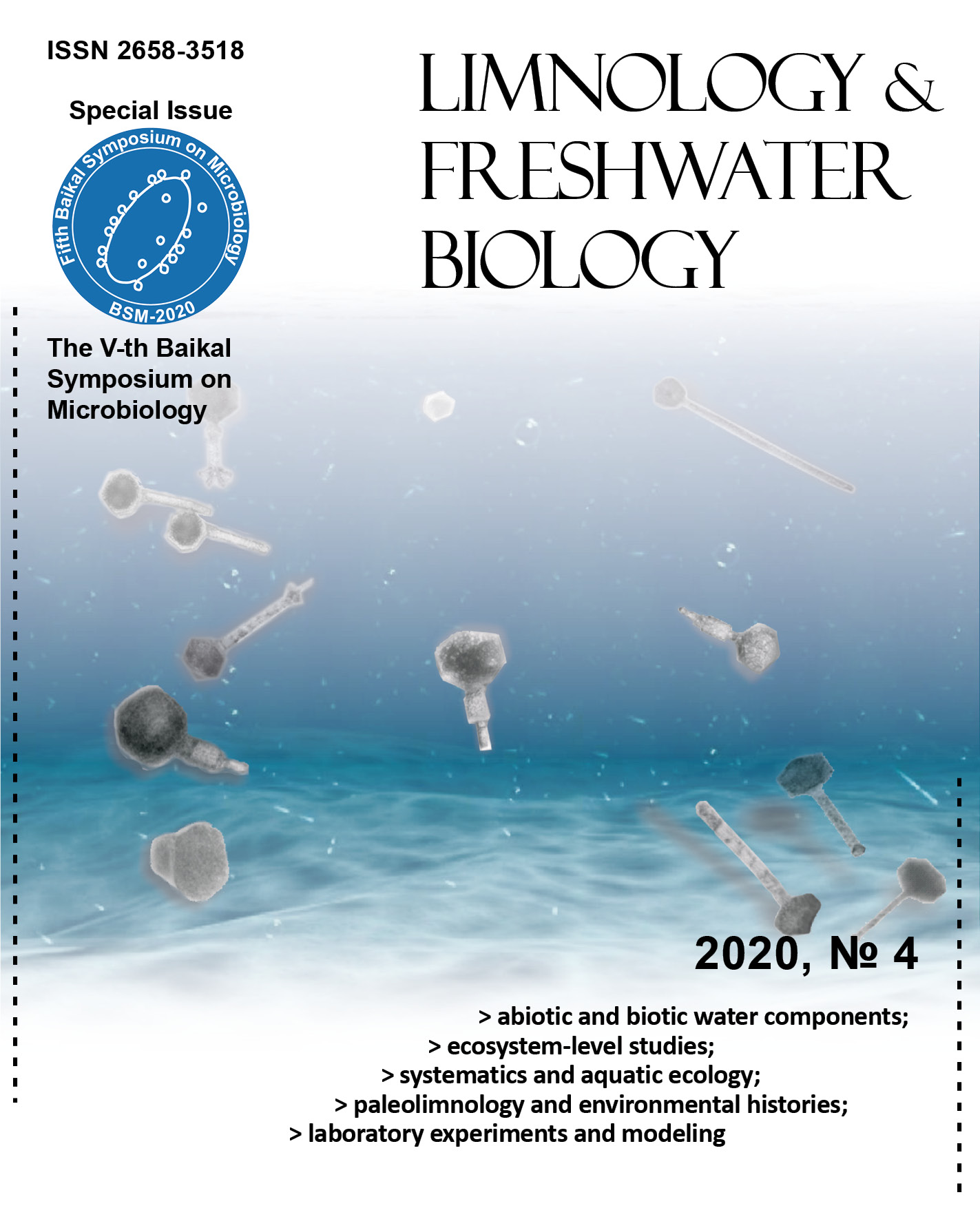 This work is licensed under a Creative Commons Attribution-NonCommercial 4.0 International License.