Microbial community of large freshwater lakes of the Eravno-Kharginskya lake system
Keywords:
freshwater lakes, microbial community, water quality, Eravno-Kharginskaya lake system
Abstract
The chemical and microbiological indicators of water were studied in the four large freshwater lakes of the Eravno-Kharginskaya lake system (Buryatia): Isinga, Gunda, Sosnovoe and Bolshoe Eravnoe. These lakes have great fishery and water management significance. The trophication of the lakes and the quality of their waters were evaluated. According to some indicators, the waters of the lakes belong to the oligotrophic type, according to some - to the mesotrophic type. The microbial community of studied lakes consists of bacterial phyla typical of freshwater ecosystems. The largest class of Gammaproteobacteria was characterized by a predominance of representatives of three genera: Acinetobacter (up to 35%), Pseudomonas (up to 28%) and Massilia (up to 17%). Their predominance may indicate a possible change in the structure of the community under the influence of natural and anthropogenic factors. An increase in the proportion of the genus Exiguobacterium in the community and the detection of the genus Klebsiella in the lakes of Isinga and Gunda indicate the pollution of the lakes as a result of anthropogenic activity.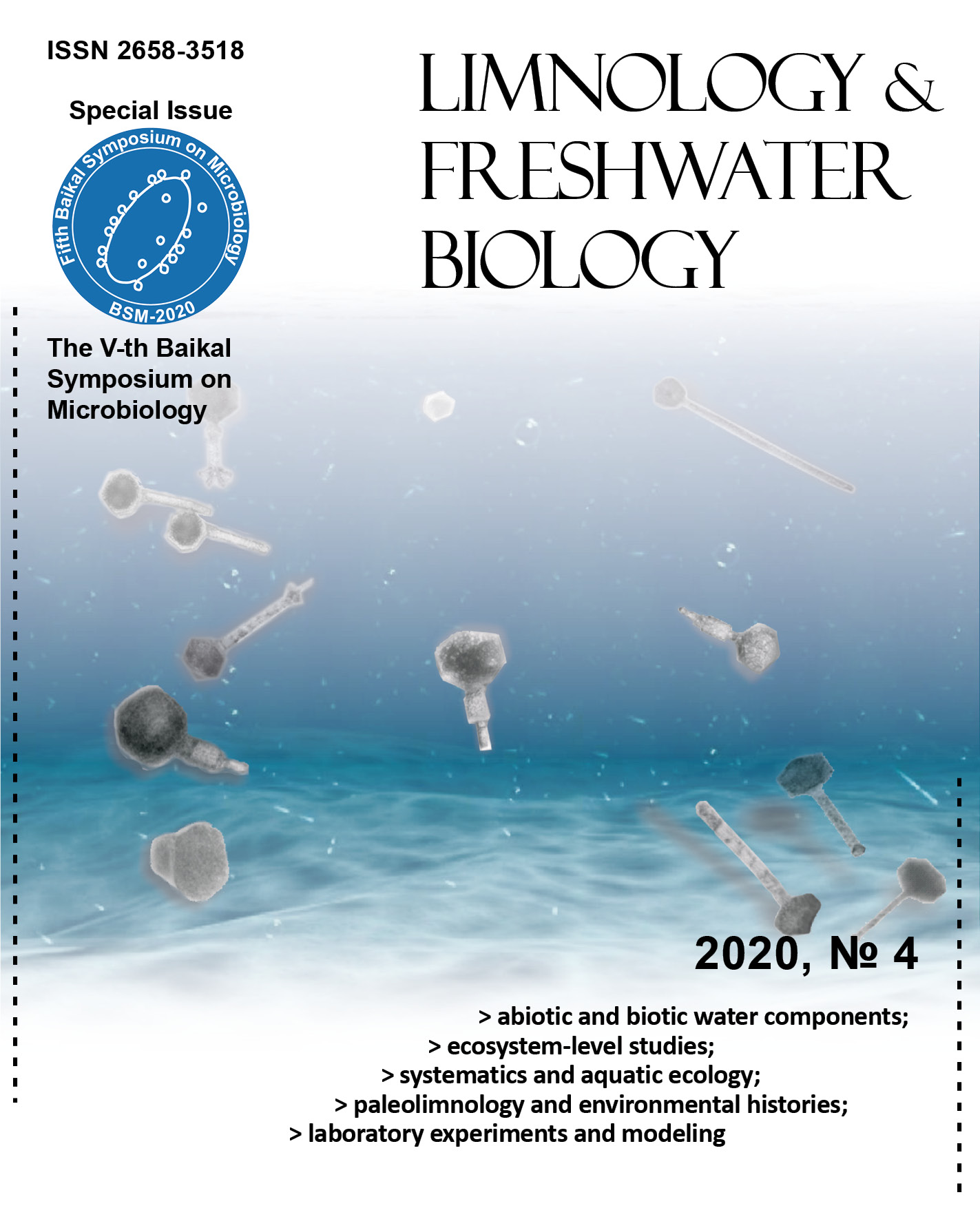 Downloads
License

This work is distributed under the Creative Commons Attribution-NonCommercial 4.0 International License.