Distribution and morphology of colorless sulfur bacterium of the genus Thiothrix in water reservoirs of Baikal rift zone
Keywords:
colorless sulfur bacteria, Thiothrix
Abstract
The habitats of colorless sulfur bacteria of the genus Thiothrix have been investigated in 7 hot springs of the Baikal rift zone. The intensity of their development depended on the distance from the outlet of thermal water to the surface and the flow rate of water. The most massive fouling of Thiothrix was observed at the border of mixing thermal and river water (Umhei, Alla). Slight Thiothrix fouling was observed at a significant distance from the thermal water outlet of the Goryachinsk spring.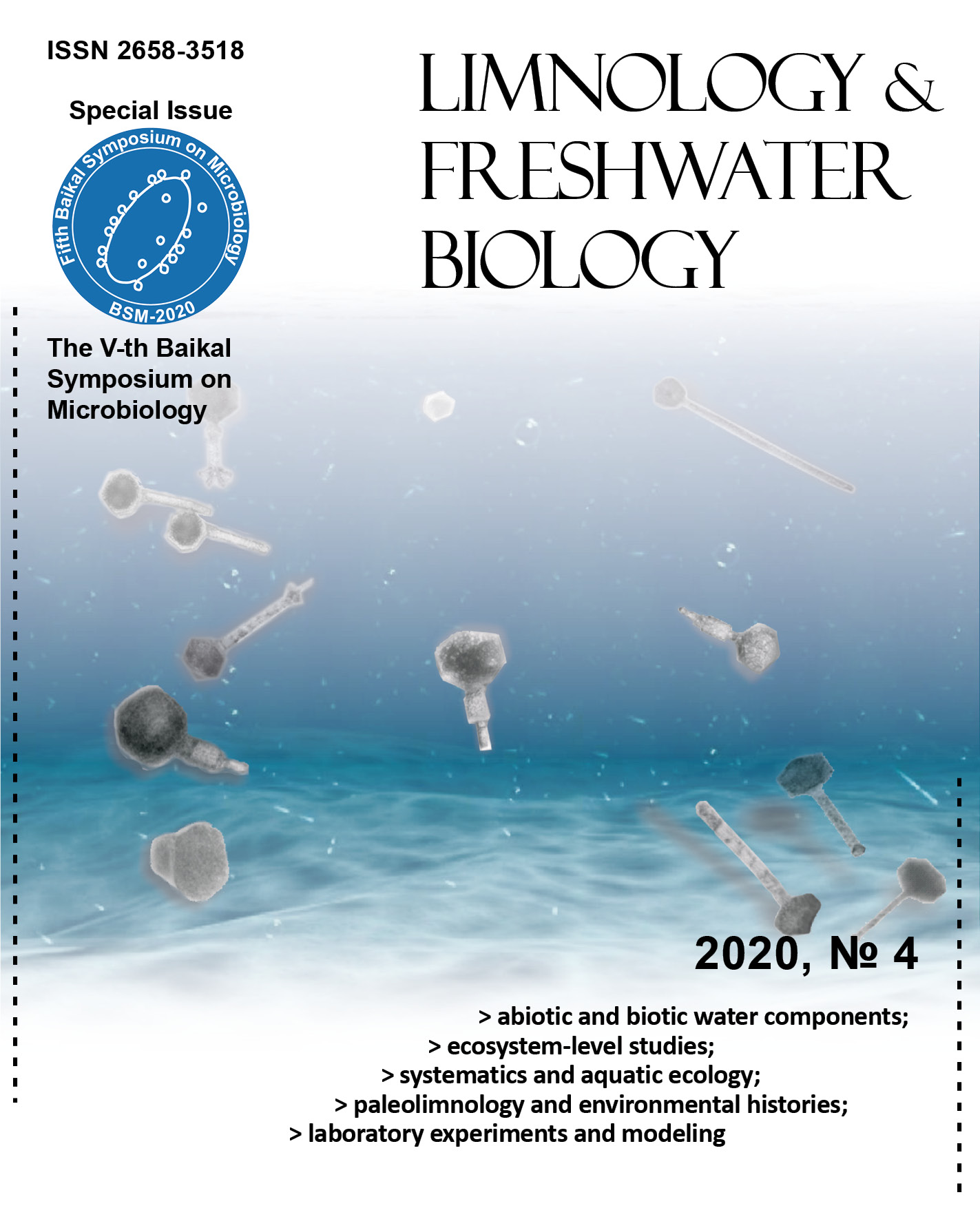 Downloads
License

This work is distributed under the Creative Commons Attribution-NonCommercial 4.0 International License.