Characterization of photoautotrophic microbial communities in the coastal water of Lake Baikal
Keywords:
cyanobacteria, algae, 16S rRNA, RuBisCO, high throughput sequencing, Lake Baikal
Abstract
In this study, we determined the concentration of chlorophyll a in biofilms formed on rocky substrates, in the surface water microlayer, water column, and near-bottom water layer of the coastal zone of Lake Baikal. High throughput sequencing of 16S rRNA and rbcL gene libraries revealed high genetic and taxonomic diversity of photoautotrophic microbial communities in the studied ecotopes of the lake. The UPGMA analysis indicated that the composition of photoautotrophic communities largely depends on both the geographical location and ecotope. Using electron microscopy, we described the structure and composition of biofilms.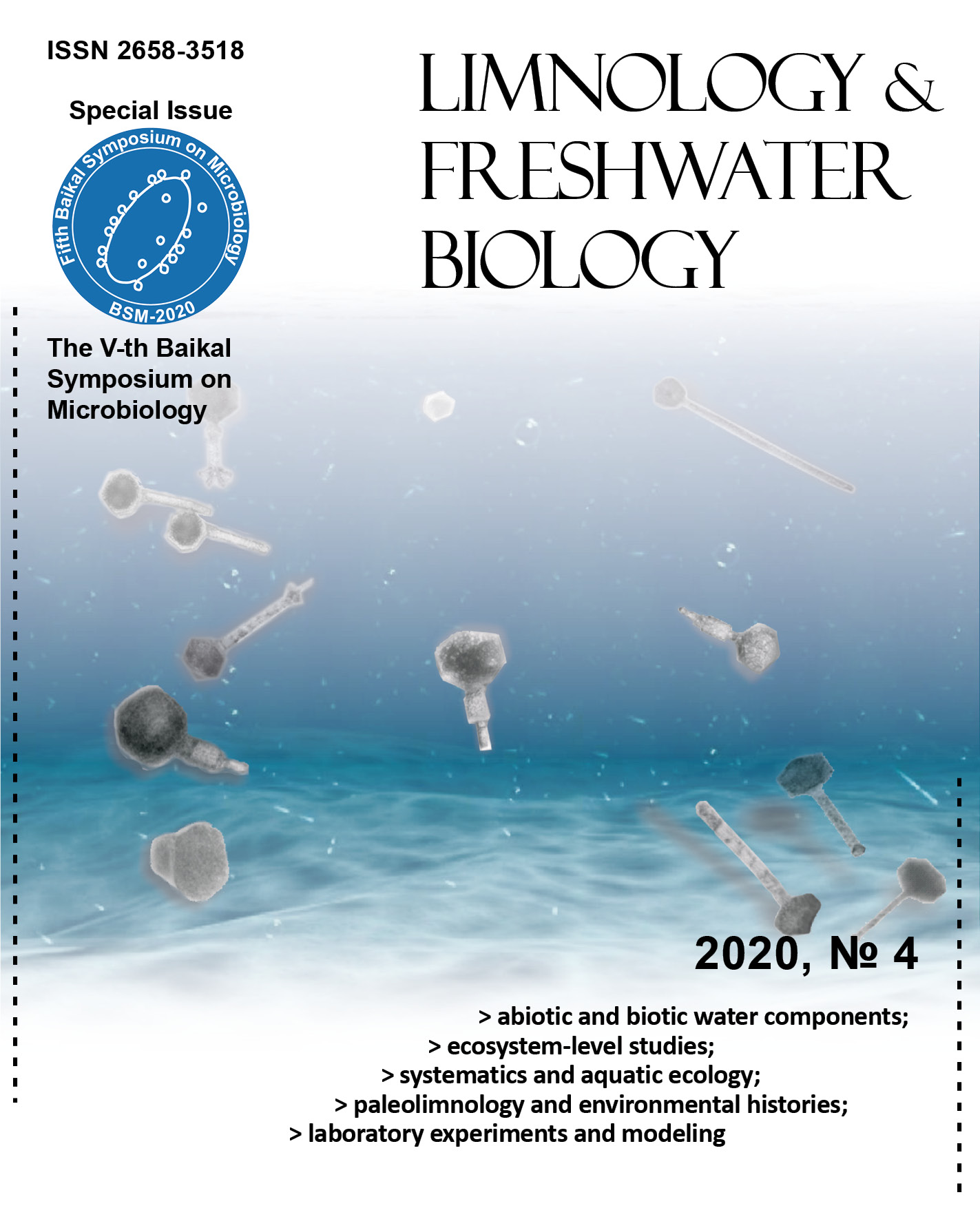 Downloads
License

This work is distributed under the Creative Commons Attribution-NonCommercial 4.0 International License.