Structure of bacterial, archaeal and microeukaryotic communities of upper sediment in Lake Vorota, Pole of Cold (Yakutia)
Bashenkhaeva M.V.

1

Zakharova Yu.R.

1

Kopyrina L.I.

2

Petrova D.P.

1

Galachyants Yu.P.

1

Likhoshway Ye.V.

1

1 Limnological Institute, Siberian Branch of the Russian Academy of Sciences, Ulan-Batorskaya Str., 3, Irkutsk, 664033, Russia
2 Institute for Biological Problems of Cryolithozone, Siberian Branch of Russian Academy of Sciences, 41 Lenin Ave., Yakutsk, 677980, Russia
Keywords:
Surface sediments, bacteria, archaea, microeukaryotes, high-throughput sequencing
Abstract
Upper layer of the bottom sediment is important as an area where freshly deposited sediment is remineralized. In this work we have described structure and diversity of bacterial, archaeal and microeukaryotic communities from upper sediment of Lake Vorota (Yakutia). According to high-throughput sequencing of 16S fragment, most common bacteria are Cyanobacteria, Deltaproteobacteria, Bacteroidota and Desulfobacteriota; archaeal community is dominated by Halobacteriota. Analysis of 18S sequences from microscopic eukaryotes has revealed the predominance of Diatomea.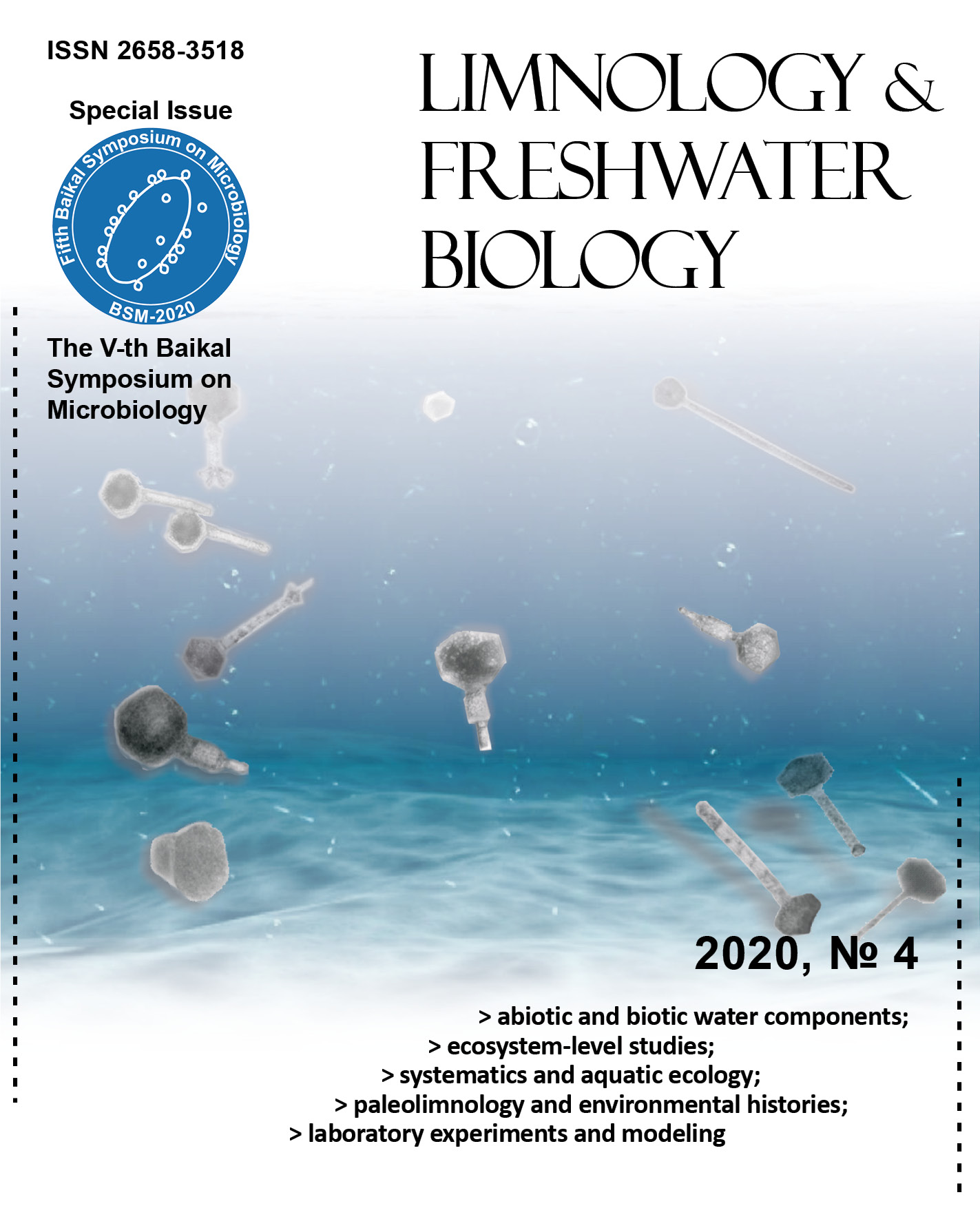 This work is licensed under a Creative Commons Attribution-NonCommercial 4.0 International License.