Preliminary results of the summer and winter companies 2019-2020 on Lake Baikal in the framework of the RFBR project for the study of eddies that form ice rings
Zyryanov V.N.

1

Granin N.G.

2

Zyryanov D.V.

1

Chebanova M.K.

1

Aslamov I.A.

2

Gnatovsky R.Yu.

2

Blinov V.V.

2

1 Water Problems Institute, Russian Academy of Sciences, Gubkina Str., 3, Moscow, 119333, Russia
2 Limnological Institute, Siberian Branch of the Russian Academy of Sciences, Ulan-Batorskaya Str., 3, Irkutsk, 664033, Russia
Keywords:
Ice thickness, ground-penetrating georadar, ice rings, CTD, under-ice hydrodynamics
Abstract
Preliminary results of joint expeditions with the Laboratory of Hydrophysics of the Limnological Institute of the Siberian branch of RAS to study eddies, responsible for the appearance of rings on ice of Lake Baikal are presented. We conducted summer and winter campaigns in two areas of the Lake: near the Cape Nizhnee Izgolovye, and in the southern part of Baikal near Kultuk settlement.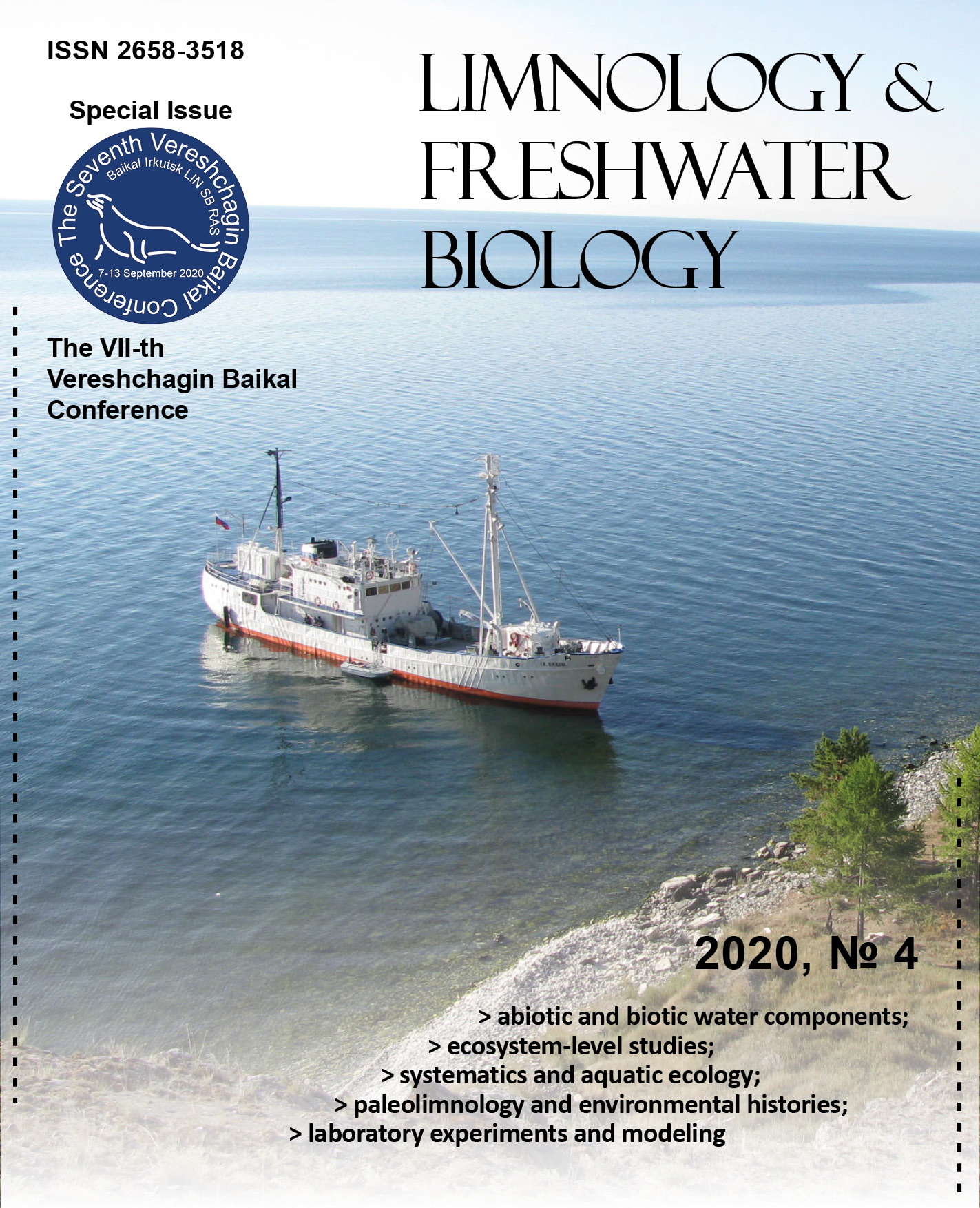 This work is licensed under a Creative Commons Attribution-NonCommercial 4.0 International License.