Tectonic control of modern fluid discharge at the bottom of Lake Baikal: the Class@Baikal Project data report
Vidishcheva O.N.

1

Akhmanov G.G.

1

Solovyeva M.A.

1

Egoshina E.D.

1

Vasilevskaya Y.A.

1

Delengov M.T.

1

Khlystov O.M.

2

1 Lomonosov Moscow State University, Leninskie Gory Str., 1, Moscow, 119991, Russia
2 Limnological Institute, Siberian Branch of the Russian Academy of Sciences, Ulan-Batorskaya Str., 3, Irkutsk, 664033, Russia
Keywords:
Baikal rift zone, the Gydratny Fault, gas discharge zones, gas hydrate.
Abstract
Lake Baikal is a part of large intracontinental rift zone. Baikal sedimentary infill is more than 7 km thick and was developed under predominantly extensional tectonics. Large number of faults of different geometry is imaged by several seismic surveys carried out in the region. The fault systems serve as fluid discharge pathways from deep sources to surface. A number of active seepage structures were mapped and studied during the Class@Baikal expeditions along the major fault system of the Central Baikal basin, which extends in SE-NW direction over 40 km and was named recently as the Gydratny Fault. Irregular distribution of these seeps, differences in their morphology and activity rate imply a variable permeability of the fault and different characteristics of migration pathways along its segments.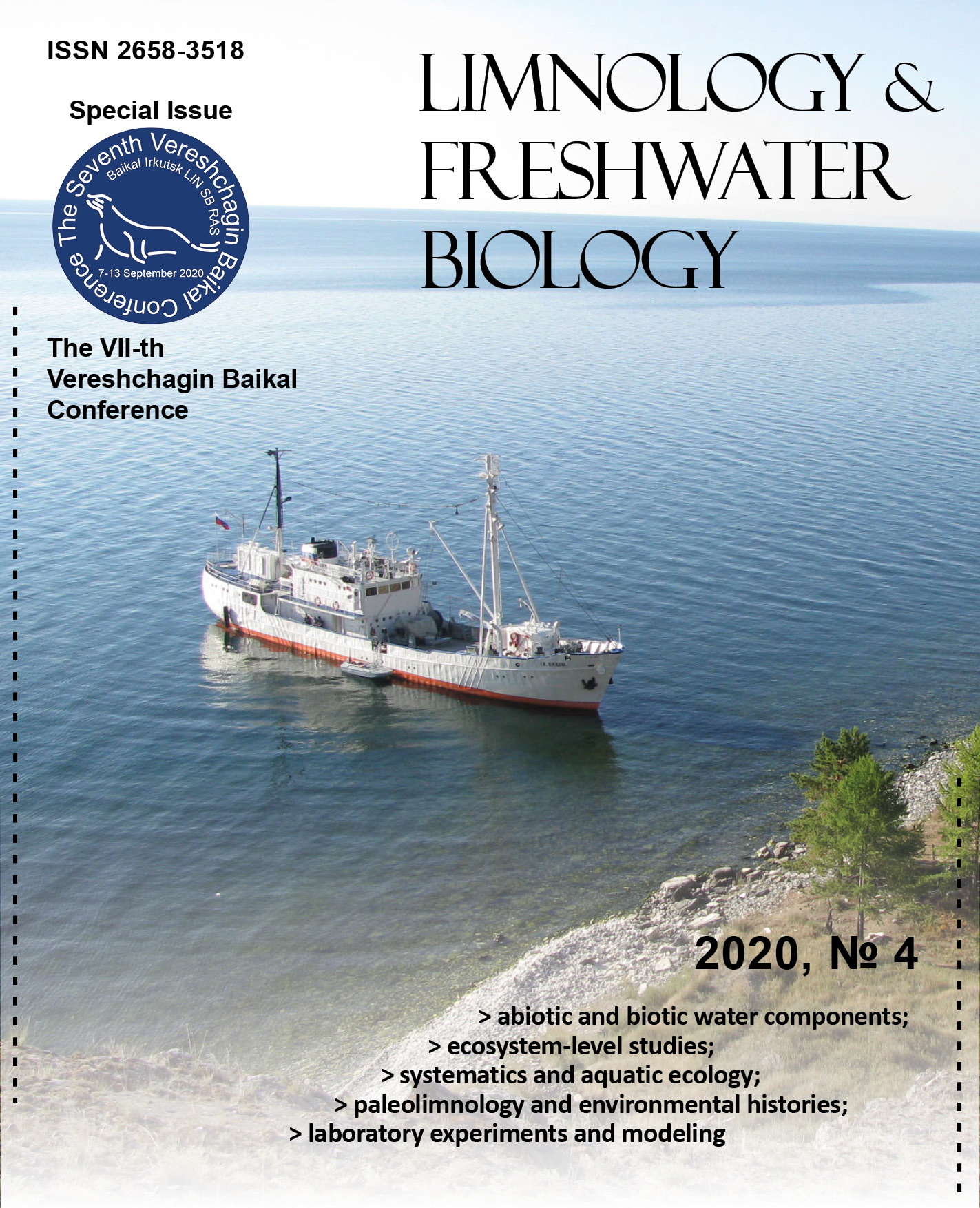 This work is licensed under a Creative Commons Attribution-NonCommercial 4.0 International License.