Trends in heat capacity changes of some layers in Southern Baikal during the modern period (from 2000 to 2020)
Troitskaya E.S.

1, 2

Kalitovich L.A.

1

Shimaraev M.N.

2

1 Irkutsk State University, K. Marx Str., 1, Irkutsk, 664003, Russia
2 Limnological Institute, Siberian Branch of the Russian Academy of Sciences, Ulan-Batorskaya Str., 3, Irkutsk, 664033, Russia
Keywords:
Lake Baikal, heat capacity, temperature regime, meteorological factors.
Abstract
Here, we present the results of a study of heat capacity in Southern Baikal based on the data on water temperature from 2000 to 2020, which were obtained at the buoy station near Ivanovskiy Cape. The revealed differences in trends in heat capacity changes in the upper 100 m layer and throughout the water column are associated with changes in some meteorological and hydrological factors during the study period.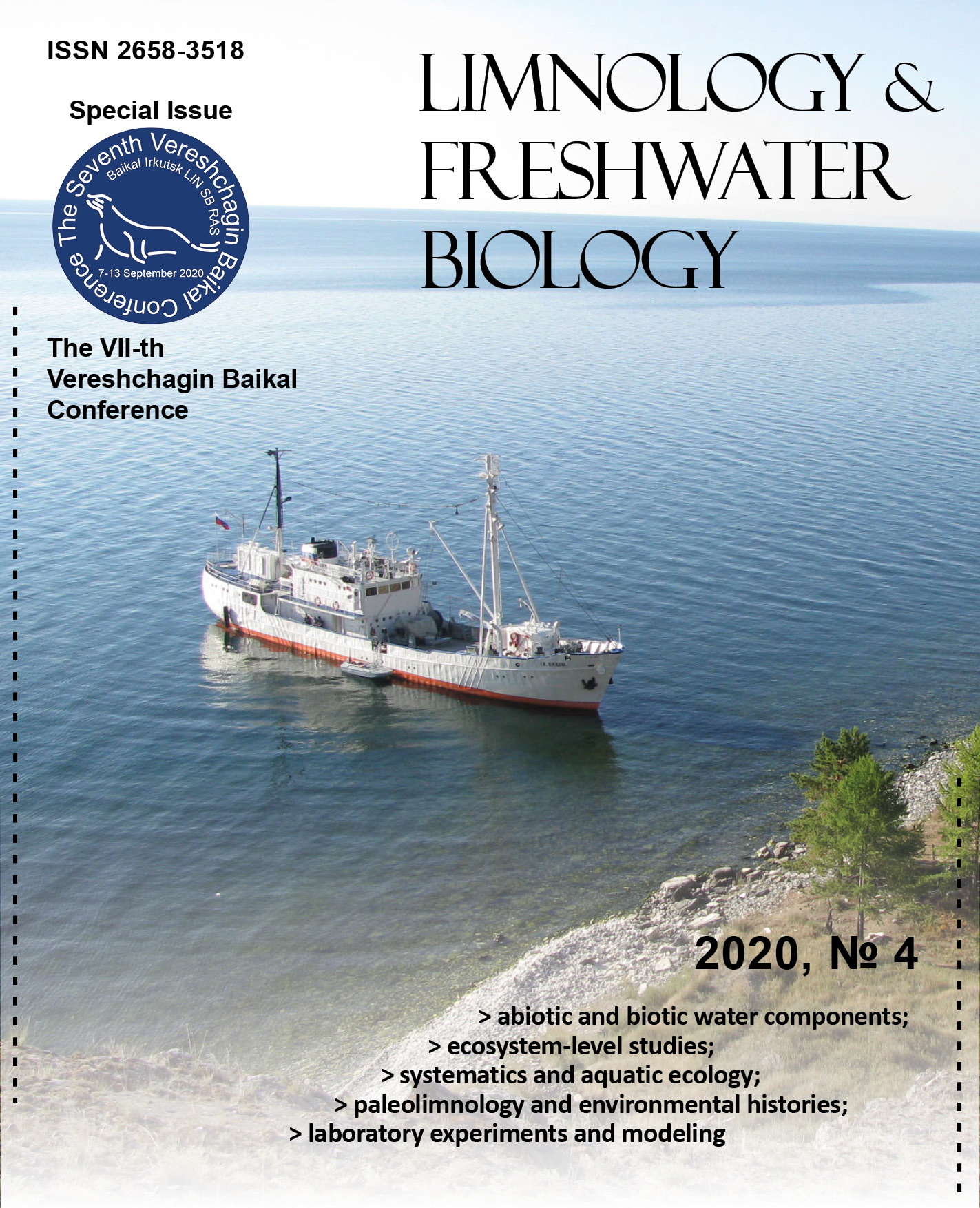 This work is licensed under a Creative Commons Attribution-NonCommercial 4.0 International License.