Modern under-water mass-transport processes and deposits in Lake Baikal: the Class@Baikal Project data report
Solovyeva M.A.

1

Akhmanov G.G.

1

Bulanova I.A.

1

Kudaev A.A.

1

Egoshina E.D.

1

Khabuev A.V.

2

Khlystov O.M.

2

1 Lomonosov Moscow State University, Leninskie Gory Str., 1, Moscow, 119991, Russia
2 Limnological Institute, Siberian Branch of the Russian Academy of Sciences, Ulan-Batorskaya Str., 3, Irkutsk, 664033, Russia
Keywords:
mass-transport processes, landslides, gas hydrates, depositional systems, Lake Baikal.
Abstract
Mass-transport processes are abundant in the deep Lake Baikal. They form unique geological pattern of the lake and are responsible for various deposits. Four areas, where landslide and turbidite fan are developed, were studied in the framework of the Class@Baikal Project. As a result, a large deep-water fan Khuray was discovered and mapped. It characterized by a non-classical structure, that formed by the key influence of tectonic processes. The results of study of the Kukuy Griva and Krasnoyarskiy landslides allowed suggesting that landslide processes were activated in response to the dissociation of gas hydrates. Unique structures that have no analogues on Lake Baikal have been found at the Elovsky area. Their formation also occurred as the result of gravity processes, but the exact mechanism is still not known.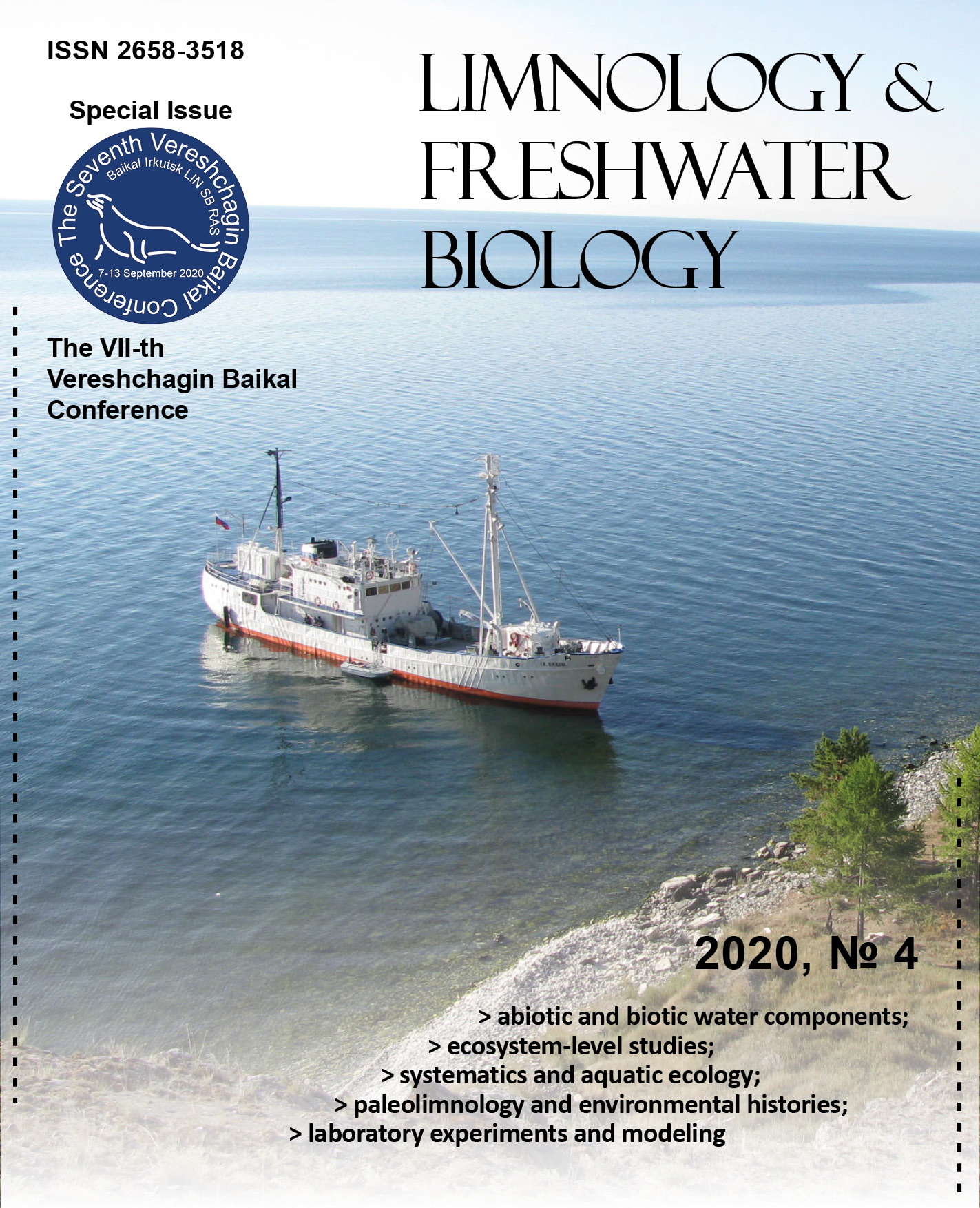 This work is licensed under a Creative Commons Attribution-NonCommercial 4.0 International License.