Stable isotopic evidence for microbial ethane in Lake Baikal gas hydrates
Hachikubo A.

1

Kimura H.

1

Kamata R.

1

Sakagami H.

1

Minami H.

1

Yamashita S.

1

Khlystov O.

2

Kalmychkov G.

3

De Batist M.

4

1 Kitami Institute of Technology, 165 Koen-cho, Kitami 090-8507, Japan
2 Limnological Institute, Siberian Branch of the Russian Academy of Sciences, Ulan-Batorskaya Str., 3, Irkutsk 664033, Russia
3 Vinogradov Institute of Geochemistry, Siberian Branch of the Russian Academy of Sciences, Favorsky Str., 1-a, Irkutsk 664033, Russia
4 Renard Centre of Marine Geology, Ghent University, Krijgslaan 281s8, 9000, Ghent, Belgium
Keywords:
gas hydrate, ethane, microbial gas, isotopic fractionation, gas origin
Abstract
In the framework of Multi-phase Gas Hydrate Project, near-surface gas hydrates were retrieved from the southern and central Baikal basins. In this report, we summarize characteristics of hydrate-bound hydrocarbons retrieved at Lake Baikal and focus on hydrate-bound ethane and its gas origin. The information of molecular composition of volatile hydrocarbons and their stable isotopes showed that the origin of hydrate-bound gas distributes in the fields of microbial, thermogenic, and their mixed-gas. As for stable isotope of ethane, 13C and D distribute from 69 to 23 V-PDB, and from 313 to 185 V-SMOW, respectively. Light ethane in 13C also depleted in D, indicating that the isotopically light ethane depleted in 13C and D is generated by a microbial process, and the origin of hydrogen in ethane molecules is thought to be lake water, same as methane.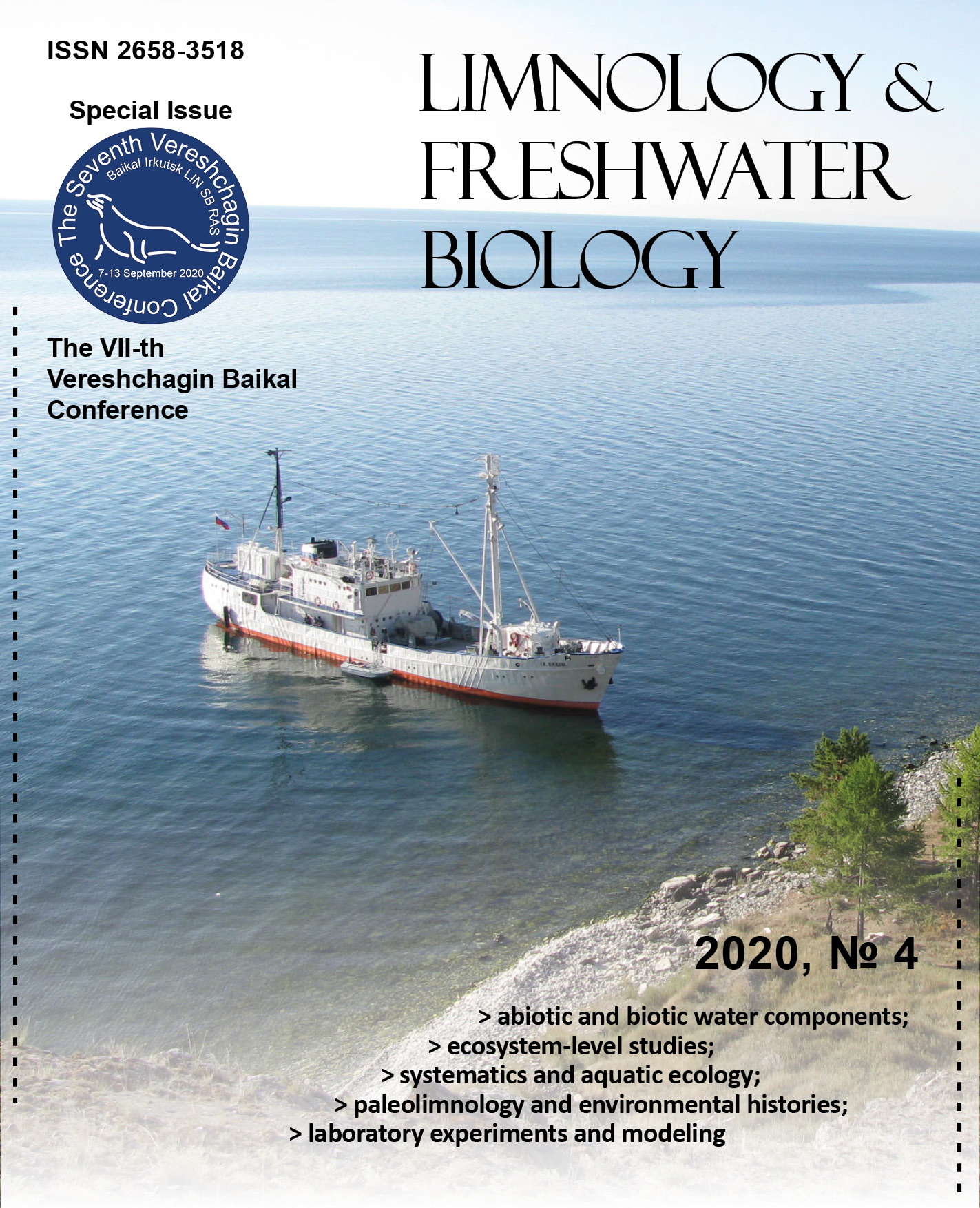 This work is licensed under a Creative Commons Attribution-NonCommercial 4.0 International License.