Environmental and geochemical characteristics of sod podburs near the Bolshiye Koty settlement (Lake Baikal)
Zhuchenko N.A.

1

Martynova N.A.

2

1 Limnological Institute Siberian Branch of the Russian Academy of Sciences, Ulan-Batorskaya Str., 3, Irkutsk, 664033, Russia
2 Irkutsk State University, Sukhe-Batora Str., 5, Irkutsk, 664011, Russia
Keywords:
sod podburs, soil solution, soil adsorption complex, cation exchange capacity, soil acid-base buffering, Lake Baikal
Abstract
We studied soils at the foot of slopes in the eastern and western exposition of the Primorsky Range, along the valleys Chyornaya, Zhilische and Bolshaya Kotinka located in the vicinity of the Bolshiye Koty settlement. Sod podburs prevail in the soil cover of the foot of the valleys. Along the western exposition slopes of the valleys, slightly acid sod podburs prevail, and along the eastern exposition slopes acid ones. Leaching regime of soil profiles and the acid reaction of soil solution contribute to the significant migration of most chemical elements with radial runoff from the soils. The presence of exchange aluminium in soil adsorption complex indicates an increase in humidity and a decrease in the amount of solar insolation at the foot of the eastern exposition slopes compared to the western exposition slopes. This may be a marker of the geochemical situation with more efficient acid weathering of soils on a scale of several hundred meters.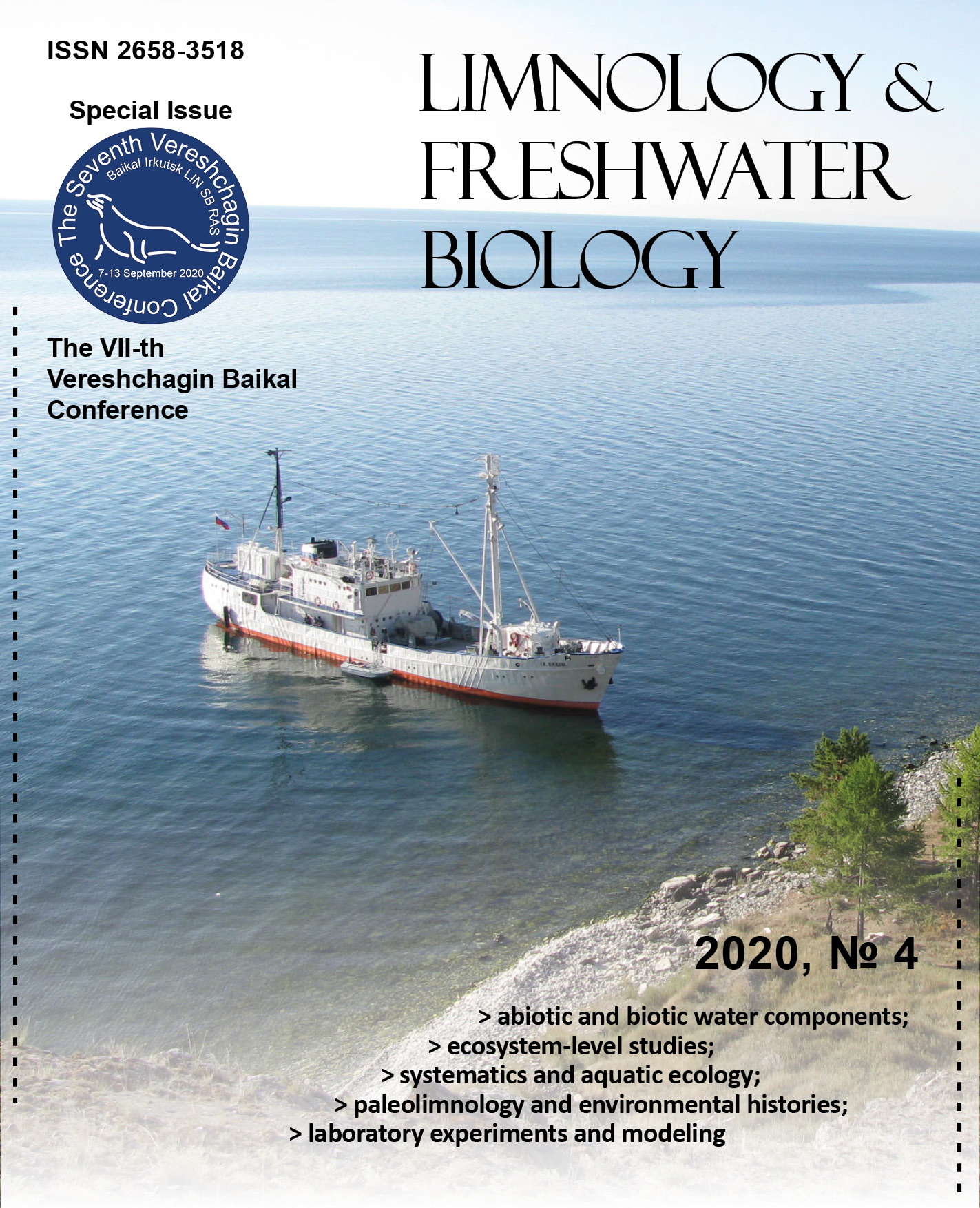 This work is licensed under a Creative Commons Attribution-NonCommercial 4.0 International License.