Organochlorine compounds in sediment core of subarctic small lake
Velyamidova A.V.

1

Kolpakova E.S.

1

1 N. Laverov Federal Center for Integrated Arctic Research of the Ural Branch of the Russian Academy of Science, Northern Dvina Emb., 23, Arkhangelsk, 163000, Russia
Keywords:
organochlorines, sediment core, small lake, subarctic hydrothermal system.
Abstract
The paper is dedicated to the study of organochlorines behavior under specific conditions of the lake ecosystem of the northernmost location of the exit of thermal-mineral springs in the continental Europe, Pymvashor natural boundary (Bolshezemelskaya Tundra, Nenets Autonomous Okrug). Data on the quantitative content, distribution characteristics and composition of organochlorines in lake sediments were first obtained for given location. The presence of chlorophenol compounds (up to 766 ng g-1 d.w.) in the sediments was due to the occurrence of natural enzymatic and biochemical processes in the components of lake ecosystems. Due to the remoteness of the study area, the presence and levels of persistent organochlorine pollutants (pentachlorophenol 0.12.4 ng g-1 d.w., polychlorobenzenes 0.43.6 ng g-1 d.w.) in the lake sediments were associated with long-range atmospheric transport in the past and in the present time.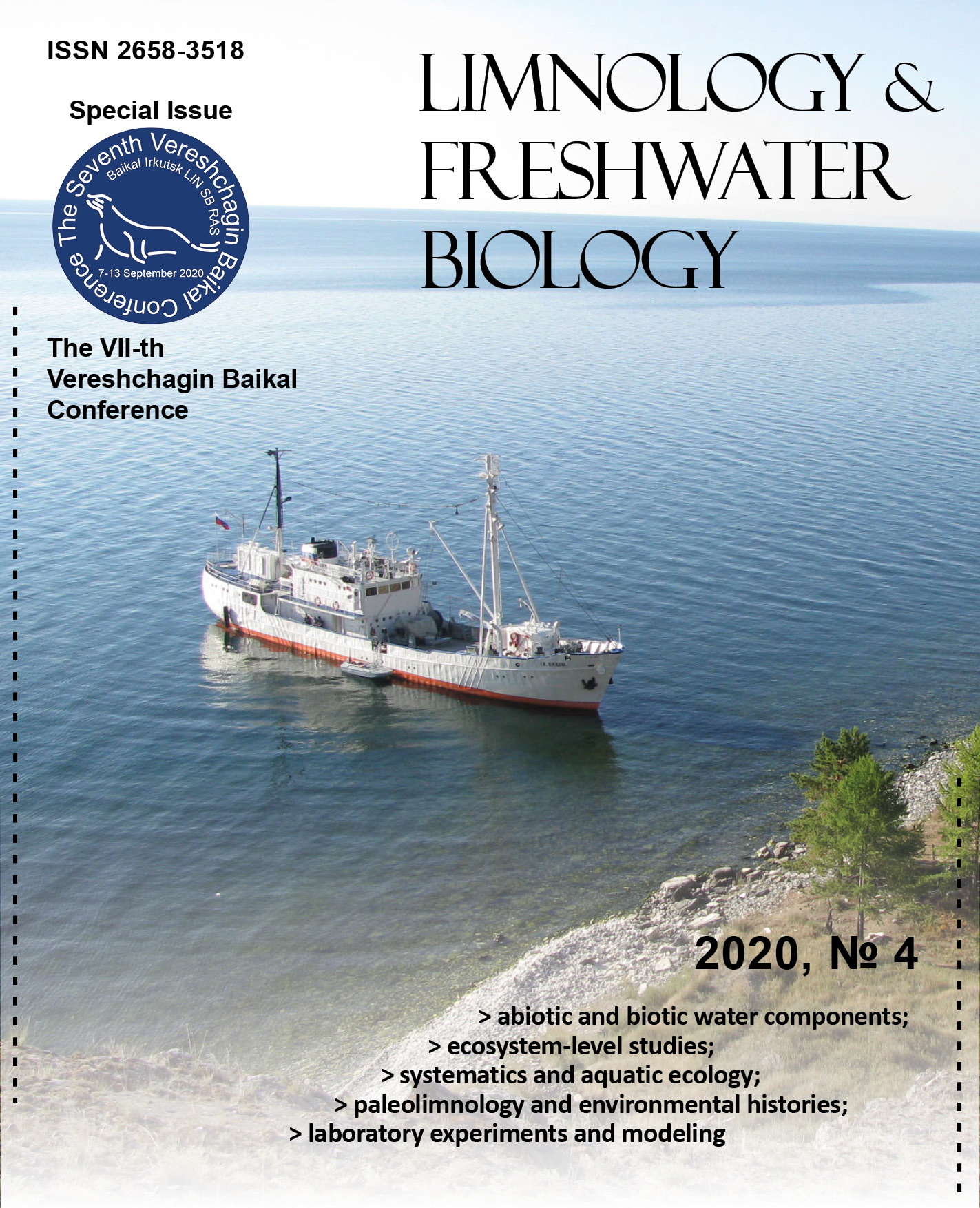 This work is licensed under a Creative Commons Attribution-NonCommercial 4.0 International License.