Features of the spatial distribution of gaseous impurities in the atmosphere of the South-Eastern coast of Lake Baikal by route measurements in the summer period 2018-2019
Tcydypov V.V.

1

Zayakhanov A.S.

1

Zhamsueva G.S.

1

Dementeva A.L.

1

Balzhanov T.S.

1

Sungrapova I.P.

1

Naguslaev S.A.

1

1 Institute of Physical Materials Science, Siberian Branch of the Russian Academy of Sciences, Sakhyanovoy Str., 6, Ulan-Ude, 670047, Russia
Keywords:
atmosphere; concentration; route measurements; Lake Baikal
Abstract
The paper presents the results of route measurements of concentrations of sulfur dioxide (SO2), nitrogen oxides (NOx), carbon monoxide (CO), carbon dioxide (CO2) in the atmosphere of the coastal zone of Lake Baikal in summer by Kultuk-Turka route in 2018 and along the Gremyachinsk-Monakhovo route in 2019. In summer period 2018 along the entire route, increased concentrations of SO2, CO, NO2 were observed in Noviy Enkhaluk with averaged values of 7.4 g/m3, 2.8 mg/m3 and 11 g/m3, respectively. Analysis of the obtained data of measurements of small gas impurities on the Gremyachinsk-Monakhovo route shows that the content of sulfur dioxide in the Barguzin Bay is 3 times higher than the data obtained in 2018 on the Kultuk-Turka route. The high level of SO2 is due to the current weather situation associated with fires in large forest areas.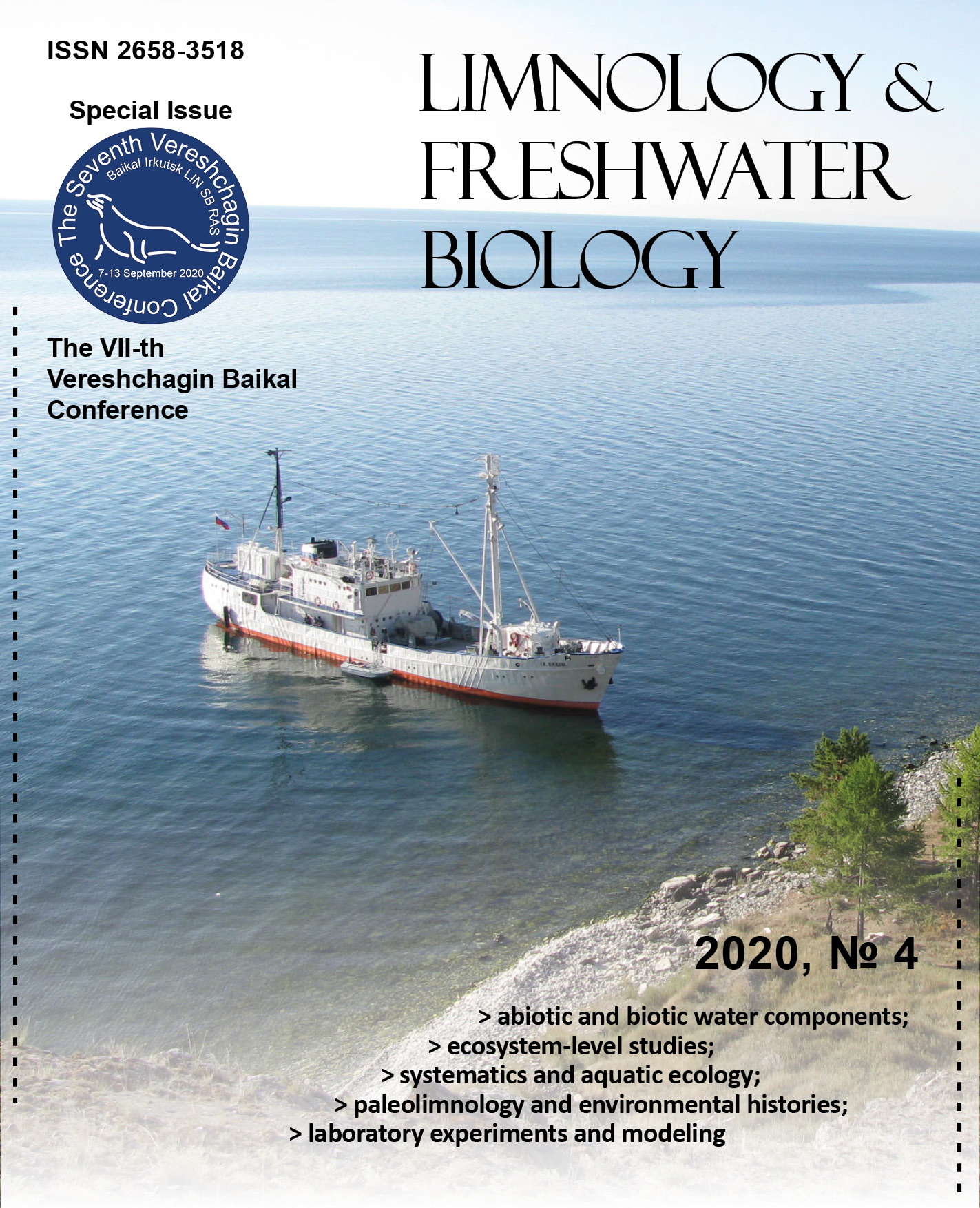 This work is licensed under a Creative Commons Attribution-NonCommercial 4.0 International License.