Carrageenan as polymer matrix for selenium nanocomposites
Perfileva A.I.

1

Nozhkina O.A.

1

Graskova I.A.

1

Sukhov B.G.

2

Trofimov B.A.

2

1 Siberian Institute of Plant Physiology and Biochemistry SB RAS, Irkutsk, 664033 Russia
2 A.E. Favorsky Irkutsk Institute of Chemistry, SB RAS, Irkutsk, 664033 Russia
Keywords:
carrageenan, selenium, potato plants, nanocomposite
Abstract
Carrageenan derived from red algae has been used for the chemical synthesis of selenium nanocomposite (NC Se/Car), in which the content of selenium nanoparticles was 2%. The effect of NC Se/Car on the potato plants in vitro has been studied. The electron microscopy data have indicated that NC Se/Car comprises spherical selenium nanoparticles (of a wide size range) forming aggregates. Experiments in plants have shown a stimulating effect of NC Se/Car on plant biometric indicators and an effect of NC Se/Car decreasing harmful influence from Clavibacter sepedonicus (bacteria causing potato ring rot) infection. Some level of accumulation of selenium in potato tissues treated with NC Se/Car (0.010.03% of air-dry weight) has been found. There is no negative effect of NC Se/Car on the viability of soil microorganisms. These results allow us to consider NC Se/Car as a plant growth stimulator for agricultural crops.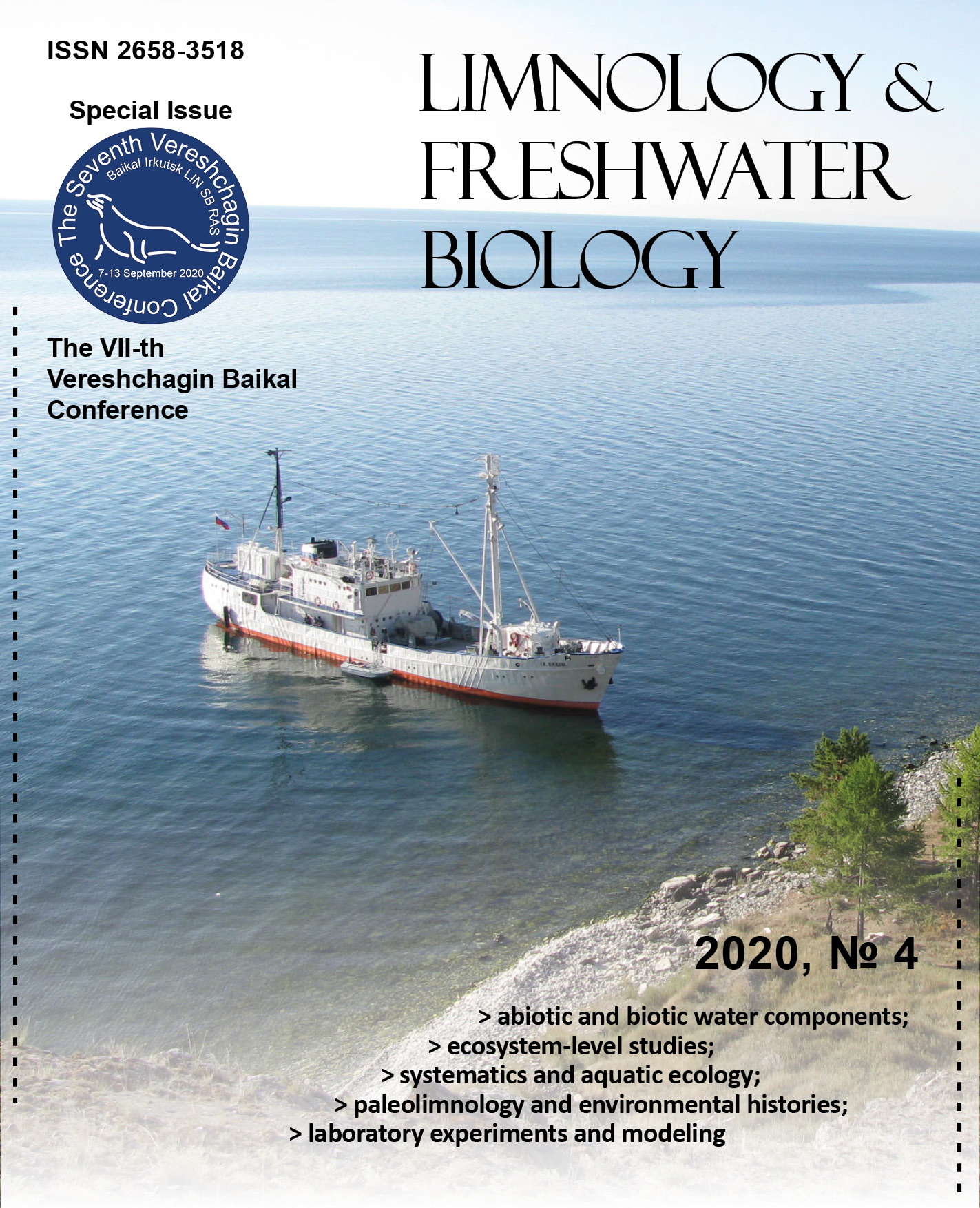 This work is licensed under a Creative Commons Attribution-NonCommercial 4.0 International License.