Dissolved carbon dioxide and methane in the littoral areas of Lake Baikal
Panchenko M.V.

1

Domysheva V.M.

2

Pestunov D.A.

1

Sakirko M.V.

2

Shamrin A.M.

1

Shmargunov V.P.

1

1 V.E. Zuev Institute of Atmospheric Optics, Siberian Branch of the Russian Academy of Sciences, 1, Academician Zuev square, Tomsk 634055, Russia
2 Limnological Institute, Siberian Branch of the Russian Academy of Sciences, 3, Ulan- Batorskaya str., Irkutsk, 664033, Russia
Keywords:
Greenhouse gases, air-water interaction, gas exchange, fluxes, methane source, Lake Baikal
Abstract
The results of studying the carbon dioxide and methane spatial distribution in the surface water layer along the coastal zone during the summer periods of 2014, 2016-2019 on Lake Baikal are considered. The partial pressures of gases in the atmosphere and surface waters were continuously measured from the Research Vessel (RV) along the route. It was found that the gas fluxes, determined by the difference in the partial pressures between water and the atmosphere, corresponding to the results of long-term measurements at the Baikal Atmospheric Limnological Observatory (BALO). However, values of concentration and their spatial distribution have a number of features.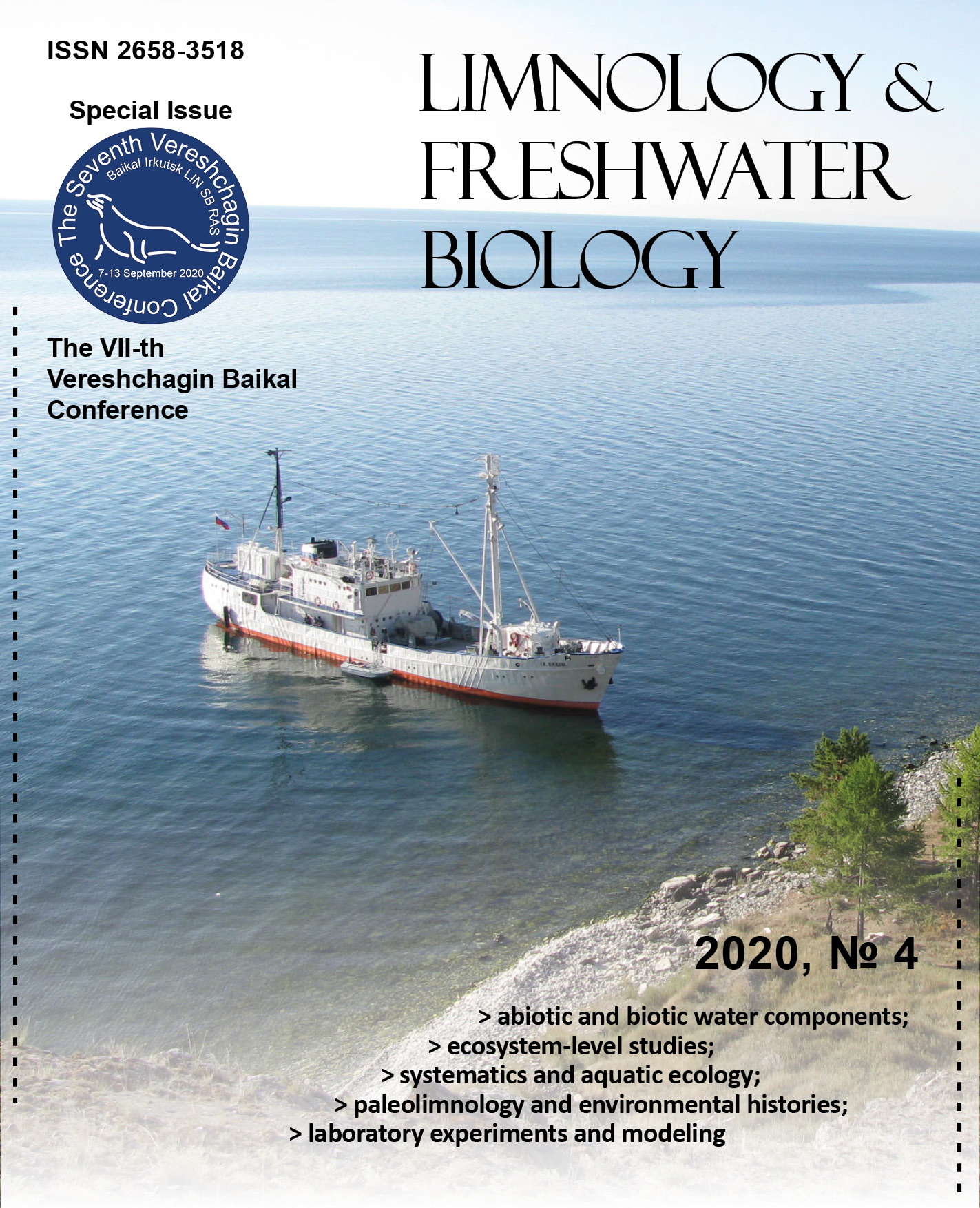 This work is licensed under a Creative Commons Attribution-NonCommercial 4.0 International License.