Atmospheric precipitation as a source of biogenic elements entering the ecosystem of Lake Baikal
Obolkin V.A.

1

Khodzher T.V.

1

Netsvetaeva O.G.

1

1 Limnological Institute, Siberian Branch of the Russian Academy of Sciences, Ulan-Batorskaya Str., 3, Irkutsk, 664033, Russia
Keywords:
atmospheric deposition, lakewater chemistry, biogenic elements
Abstract
The average long-term ratios of biogenic elements in atmospheric precipitation and the surface layer of lake water in the cold and warm seasons are analysed. It is shown that the role of atmospheric precipitation in the formation of primary lake production may be underestimated. Directions for more detailed research of the role of atmospheric nitrogen and phosphorus inputs in the functioning of the lake ecosystem are proposed.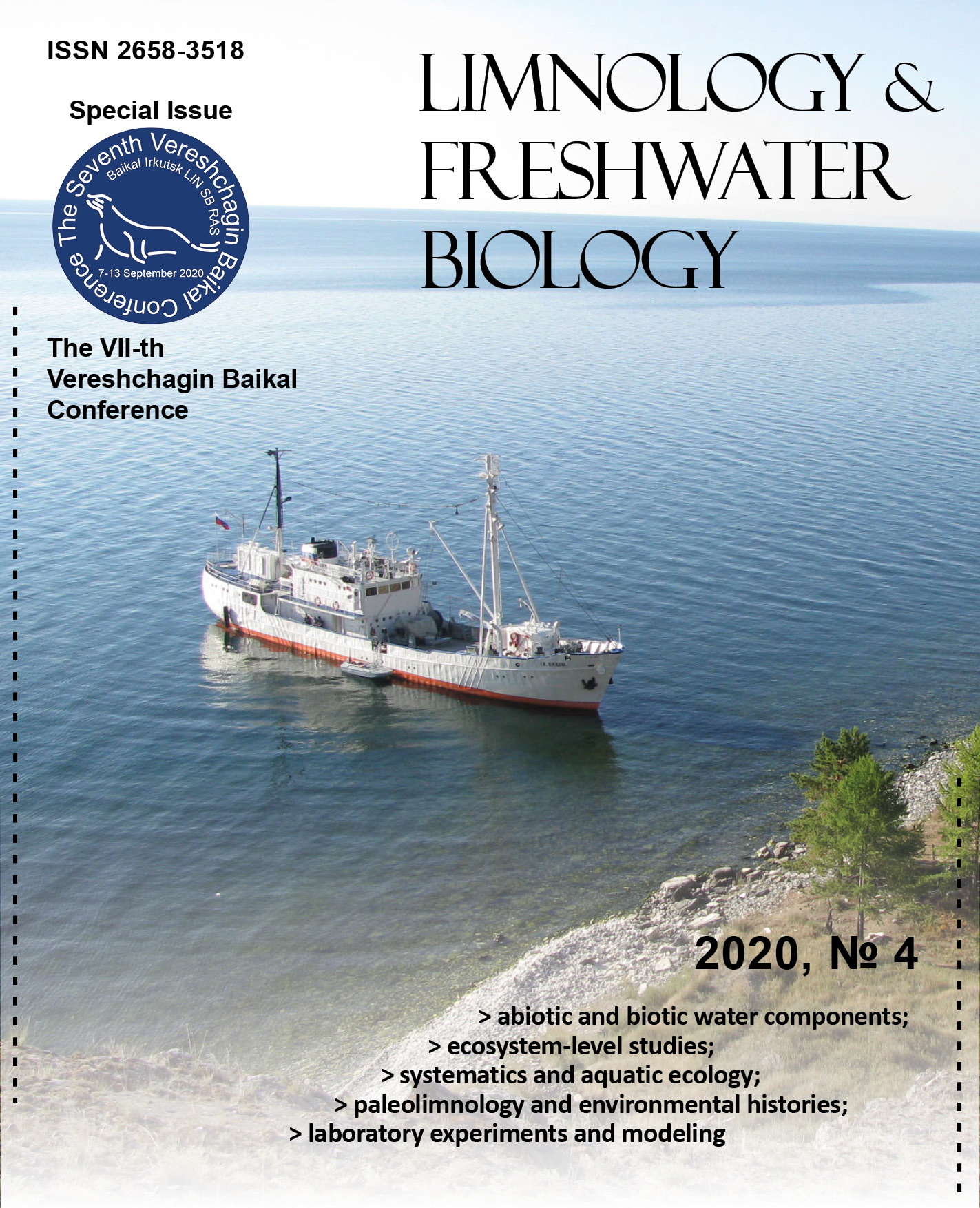 This work is licensed under a Creative Commons Attribution-NonCommercial 4.0 International License.