Specifics of the chemical composition of atmospheric precipitation in the Southern Baikal region
Netsvetaeva O.G.

1

Golobokova L.P.

1

Obolkin V.A.

1

Nosova V.V.

1

Lopatina I.N.

1

Khodzher T.V.

1

1 Limnological Institute, Siberian Branch of the Russian Academy of Sciences, Ulan-Batorskaya Str., 3 Irkutsk, 664033, Russia
Keywords:
Southern Baikal region, Irkutsk, Listvyanka, atmospheric precipitation, ionic concentrations, рН
Abstract
This work presents the results of the study of the ionic concentration and acidity of atmospheric precipitation in the city of Irkutsk and the Listvyanka settlement (the Southern Baikal region, Russia) from 2014 to 2019. Comparison of their chemical composition indicated that the precipitation in Listvyanka is less mineralized and more acidified. The frequency of acid precipitation (<5) in Listvyanka is two times higher than in Irkutsk. The concentrations of most ions (except for nitrates) on the Baikal coast are two-three times lower than in the industrial centre. From 2014 to 2019, the precipitation of the Southern Baikal region shows the trend towards a decrease in the total ionic concentrations and pH value.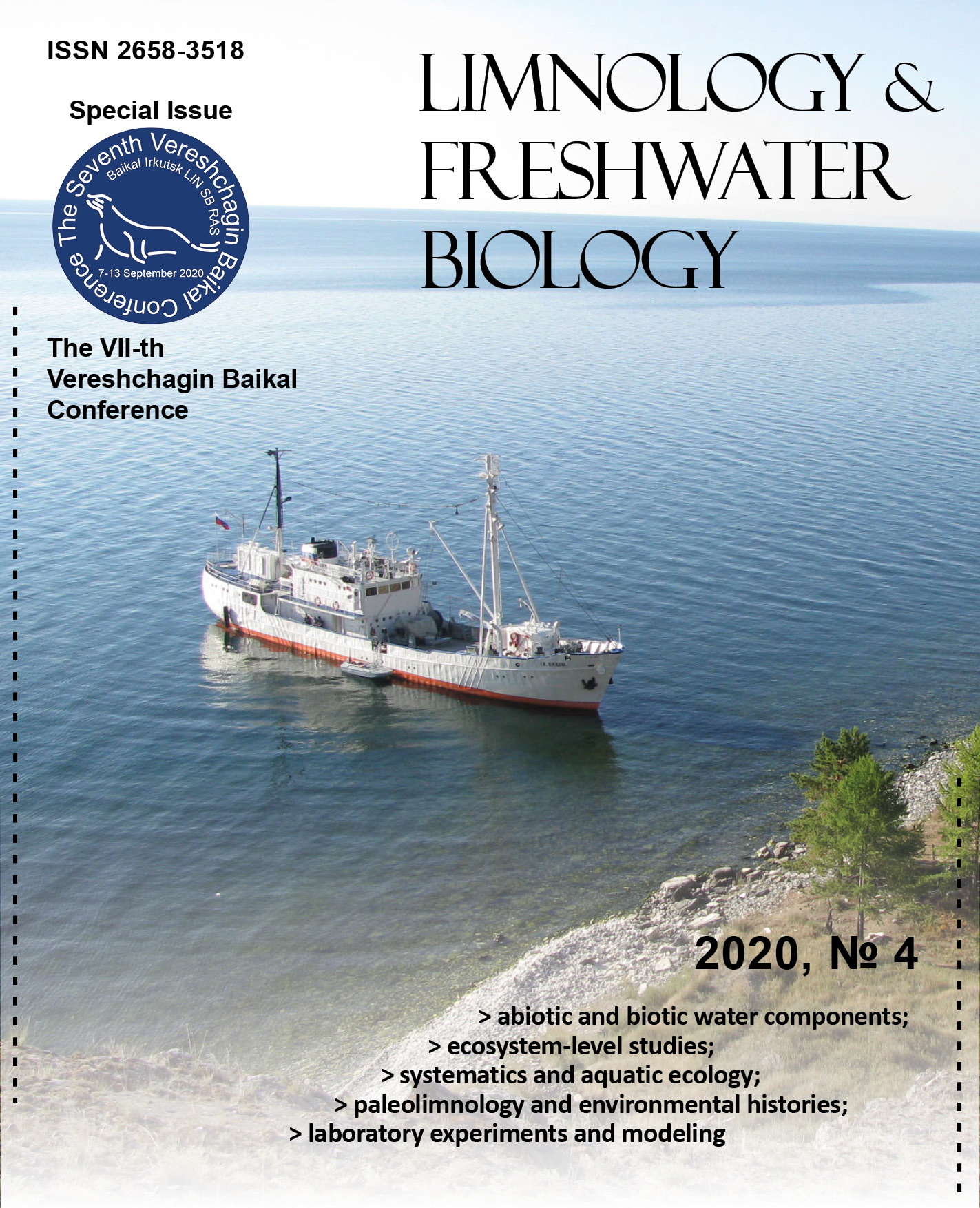 This work is licensed under a Creative Commons Attribution-NonCommercial 4.0 International License.