The atmosphere above the water area of Lake Baikal during wildfires in the summer of 2019
Khodzher T.V.

1

Marinaite I.I.

1

Potyomkin V.L.

1

Zhamsueva G.S.

2

Zayakhanov A.S.

2

Tsydypov V.V.

2

Yakusheva E.P.

3

1 Limnological Institute SB RAS,
2 Institute of Physical Materials Science SB RAS
3 V.E. Zuev Institute of Atmospheric Optics SB RAS
Keywords:
wildfires, atmosphere of Lake Baikal, gas impurities, aerosol, soot, PAH
Abstract
From 24 July to 4 August 2019 onboard the research vessel Akademik V.A. Koptyug, we conducted comprehensive studies of gas impurities and aerosol in the atmosphere above the water area of Lake Baikal during wildfires that enveloped large areas of Siberia. During the smog above the lake, all analysed parameters in the atmosphere became several times higher. The aerosol content in the atmosphere layer of up to 1000 m above the water area of the lake was three times higher compared to the background values, and we determined the filling of the atmosphere with smoke aerosol to heights of 2.0-2.5 km. Depending on the synoptic and meteorological conditions, the distribution of gas impurities above the lake was rather uneven. The concentration of soot in Southern Baikal was six times higher than the average values in Central and Northern Baikal, and in smoke plumes, it was 25 or more times higher than the background level. 18 PAH compounds also showed a similar distribution pattern where we found a positive correlation with submicron aerosol particles (0.3-1.0 m). We quantified a dry deposition of impurities from the atmosphere onto the water area of the lake, which is important for the analysis of the composition of the surface Baikal water.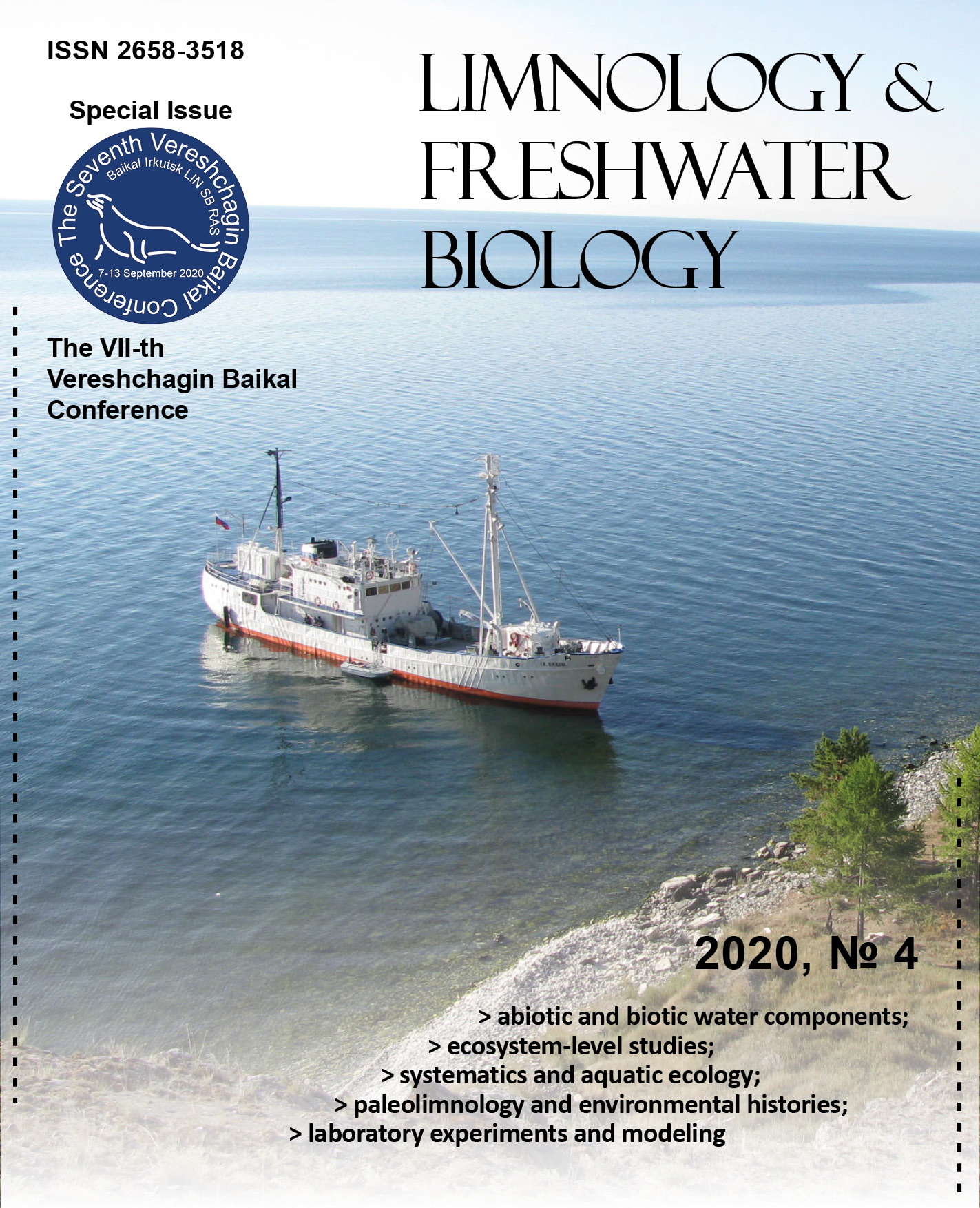 This work is licensed under a Creative Commons Attribution-NonCommercial 4.0 International License.