Organization of blood oxygen transport system for cottoid fishes of Lake Baikal
Yakhnenko V.M.

1

Klimenkov I.V.

1

Sudakov N.P.

1

Kirilchik S.V.

1

Nebesnykh I.A.

1

Khanaev I.V.

1

1 Limnological Institute, Siberian Branch of the Russian Academy of Sciences, Ulan-Batorskaya Str., 3, Irkutsk, 664033, Russia
Keywords:
cottoid fish, Lake Baikal, ecological group, red blood cells, haemoglobins
Abstract
The blood of cottoid fishes has the lowest parameters that characterize the ability of heamoglobin to bind oxygen. Environmental characteristics of the species determine the morphological parameters of red blood cells and the structure of haemoglobins. In red blood cells of the Baikal yellowfin sculpin under the exposure of phenol, we revealed the damage of intracellular structures and a decrease in the number of active mitochondria by 60%.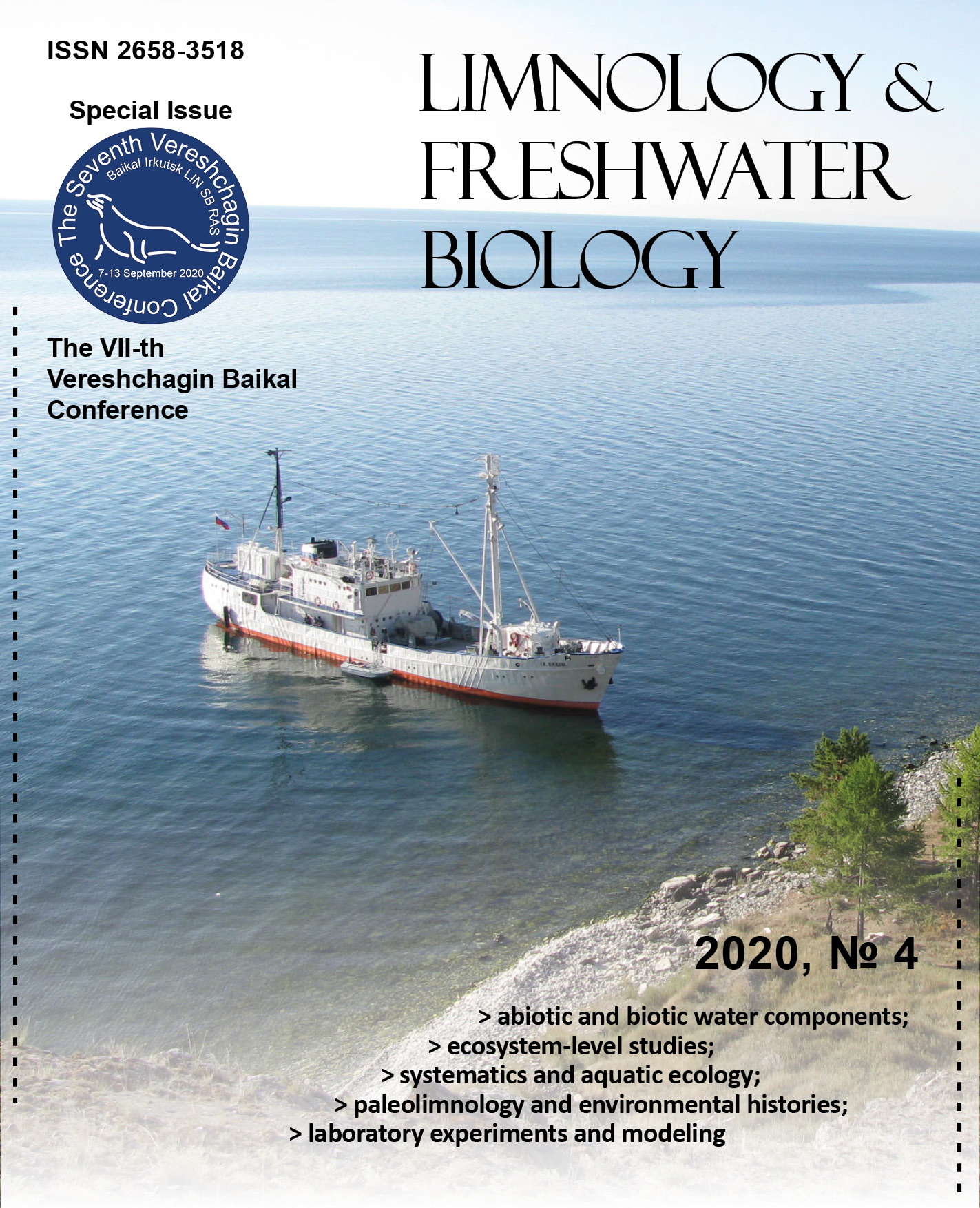 This work is licensed under a Creative Commons Attribution-NonCommercial 4.0 International License.