Effect of hypoxia on hemocyte parameters of mussel (Mytilus galloprovincialis Lmk.) and the Pacific oyster (Crassostrea gigas L.) cultivated on shellfish farm (salt Lake Donuzlav, Crimea)
Kladchenko E.S.

1

Andreyeva A.Y.

1

Vyalova O.Y.

1

Kukhareva T.A.

1

1 Department of Animal Physiology and Biochemistry, A.O. Kovalevsky Institute of Biology of the Southern Seas of RAS Nakhimov Avenue, 2, Sevastopol, 299011, Russia
Keywords:
hemocyte, hypoxia, oyster, mussel
Abstract
Circulating hemocytes of the Pacific oyster (Crassostrea gigas) and mussel (Mytilus galloprovincialis) were investigated using light microscopy and flow cytometry. In both bivalve species two cell types, granular and agranular, were identified on the basis of cell distribution by size and granularity level on flow cytometric dot plots. Hypoxia (24 h) led to substantial changes in hemolymph cellular composition both in mussels and oysters. After hypoxic treatment the level of reactive oxygen species (ROS) production decreased compared to normoxia level, however DCF-DA fluorescence in agranulocytes of mussels increased. No significant changes in hemocyte mortality were observed for both species.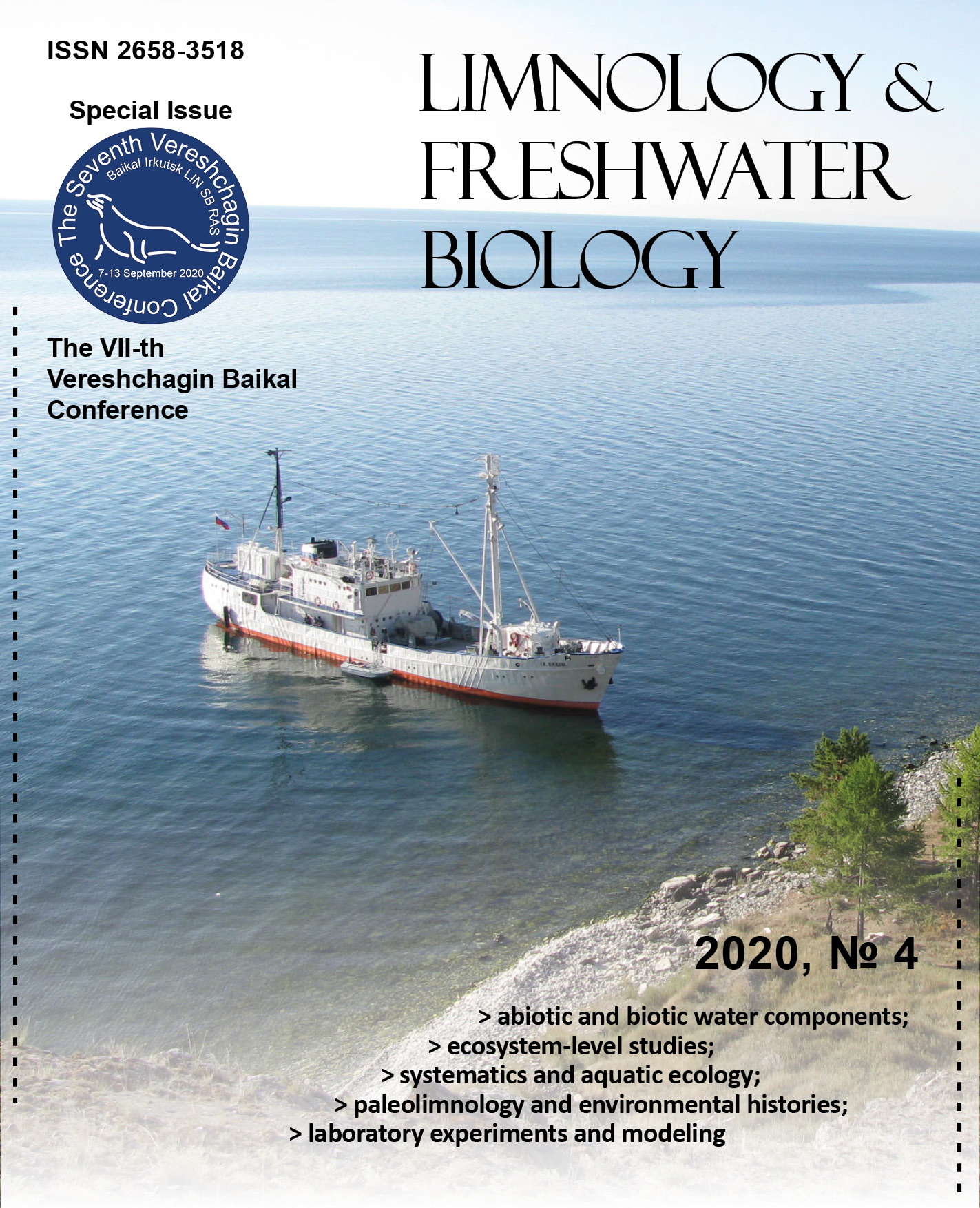 This work is licensed under a Creative Commons Attribution-NonCommercial 4.0 International License.