Day-night differences in crustacean zooplankton in Lake Glubokoe and Mozhaysk Reservoir (European Russia)
Zhikharev V.S.

1

Erina O.

2

Tereshina M.A.

2

Doubek J.P.

3

Goldfarb S.K.

4

Shurganova G.V.

1

Stockwell J.D.

4

1 National research Lobachevsky State University of Nizhny Novgorod, Gagarin Avenue, 23, Nizhny Novgorod, 603950, Russia
2 Lomonosov Moscow State University, Leninskie Gory, 1, Moscow, 119991, Russia
3 Lake Superior State University, School of Natural Resources and Environment and Center for Freshwater Research and Education, Sault Sainte Marie, 49783, USA
4 University of Vermont, Rubenstein Ecosystem Science Laboratory, Burlington, 05405, USA
Keywords:
deep lakes, crustacean zooplankton, plankton density, day-night differences
Abstract
We present the first results of our research on day-night differences of crustacean zooplankton in Lake Glubokoe and Mozhaysk Reservoir. We found increases in pelagic crustacean zooplankton density and biomass at night in both lakes. Changes in quantity and species composition were more prominent and statistically significant in Mozhaysk Reservoir than in Lake Glubokoe. We observed only a slight increase in zooplankton density and biomass and a shift between dominant species distribution in Lake Glubokoe. The changes we observed appear to be caused by horizontal zooplankton migration.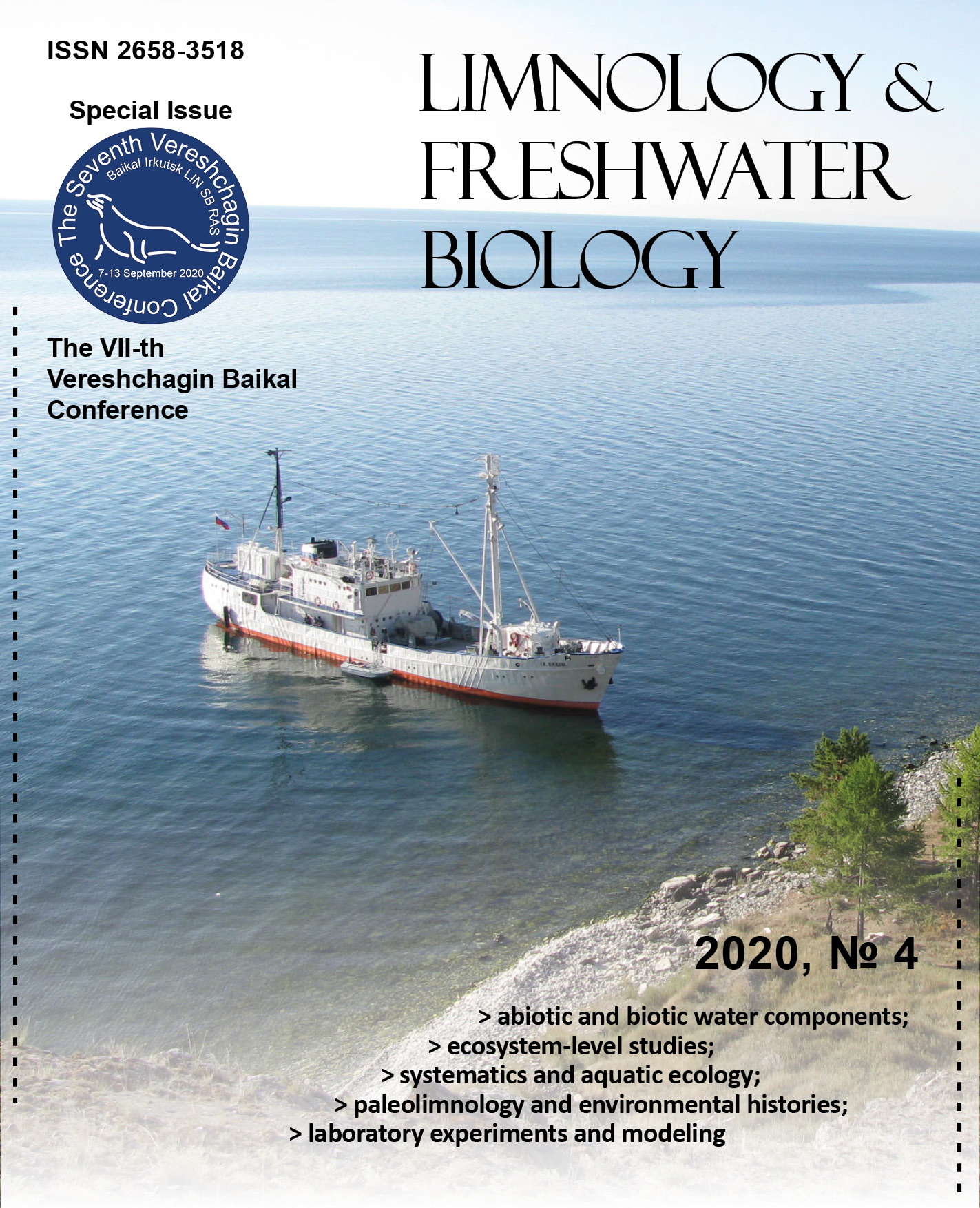 This work is licensed under a Creative Commons Attribution-NonCommercial 4.0 International License.