Dependence of the migratory activity of fish in the lake-river complex of Western Siberia on seasonal fluctuations in the hydrochemical parameters
Yadrenkina E.N.

1, 2

1 Institute of Systematics and Ecology of Animals, Siberian Branch of the Russian Academy of Sciences, Frunze Str., 11, Novosibirsk, 630091, Russia, Yadrenkina@ngs.ru
2 Novosibirsk State Agricultural University, Dobroljubova Str.,160, Novosibirsk, 630039, Russia
Keywords:
fish community, migrations, environment fluctuation, Chany Lake, Western Siberia
Abstract
The results of the analysis of long-term data on the spatial distribution of fish in the large shallow lake-river system of Western Siberia indicate their high seasonal migratory activity. The direction of fish movement to spawning areas is oriented along the desalination gradient in spring. During the feeding season, different species of fish congregate on spatially separated places of the lake, occupying different ecological niches. In winter, the lakes fish complex is localized at the deepest pools, it allows to survive under increasing of ice thickness and hypoxia condition. The high migratory activity of fish in the lake complex provides optimal using of the water area in seasonal fluctuation of hydrochemical parameters.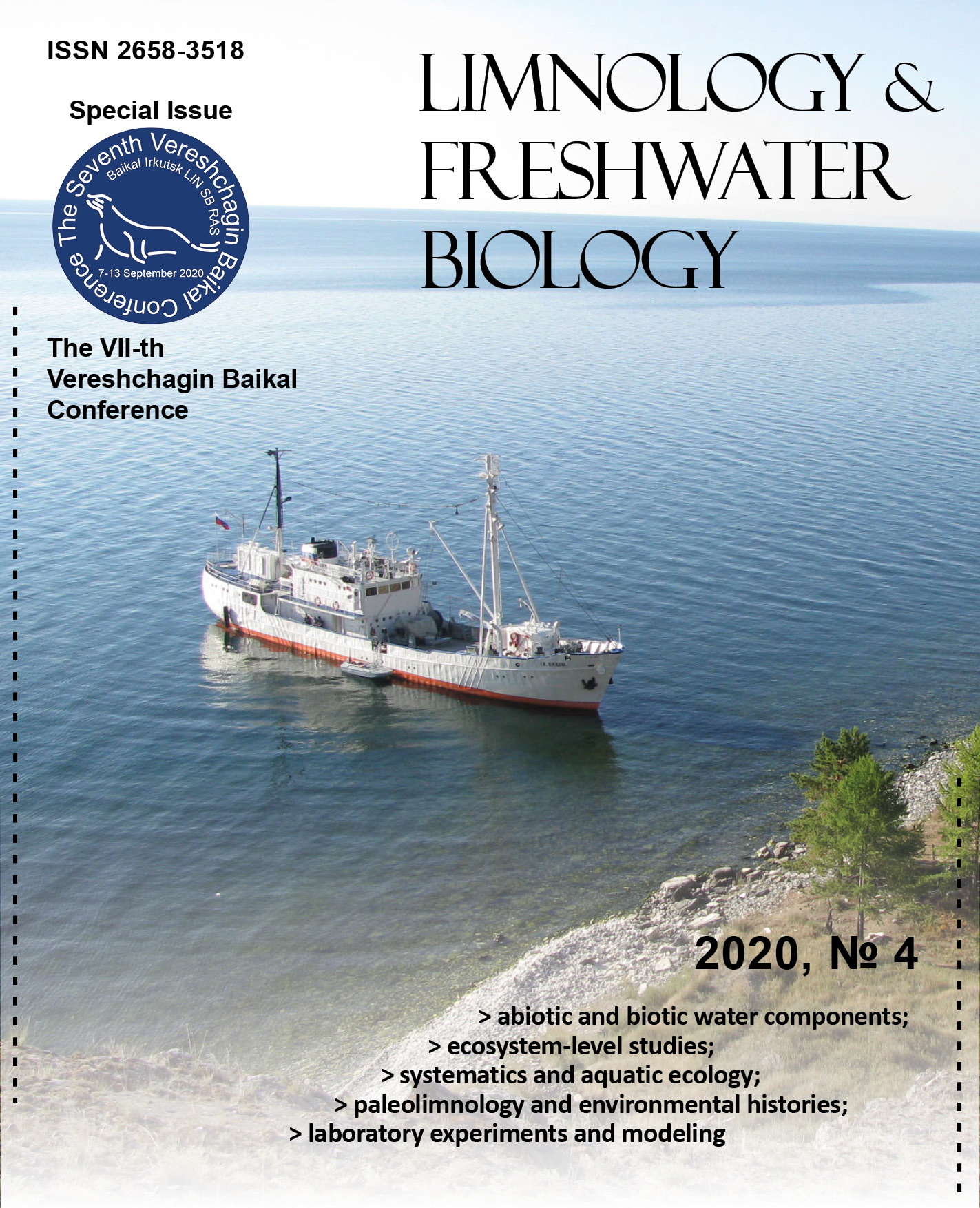 This work is licensed under a Creative Commons Attribution-NonCommercial 4.0 International License.