Long-term dynamics of the zooplankton community in the southern part of the Maloye More Strait (Lake Baikal)
Sheveleva N.G.

1

Penkova O.G.

2

1 Limnological Institute, Siberian Branch of the Russian Academy of Sсiences, Ulan-Batorskaya Str., 3, Irkutsk, 664033, Russia
2 Irkutsk State University, Karl Marx Str., 1, Irkutsk,664003, Russia
Keywords:
zooplankton, interannual dynamics, structure of taxonomic groups, Mukhor Bay, pelagic zone, the Malye More Strait, Lake Baikal
Abstract
We assessed the species composition, dynamics of quantitative indicators and structure of taxonomic groups of zooplankton in the pelagic zone and Mukhor Bay of the Maloye More Strait (Lake Baikal) based on the material from 1997 to 2019. Interannual fluctuations in the abundance and biomass of zooplankton from the bay and the pelagic zone from 1997 to 2019 are within the amplitude of long-term fluctuations for the entire Lake Baikal. Since 2002, there have been significant changes in the structure of the zooplankton community in Mukhor Bay: an increase in the relative proportion of rotifers and a change in dominant species. We recorded a similar restructuring in the zooplankton community from the pelagic zone from 2018 to 2019.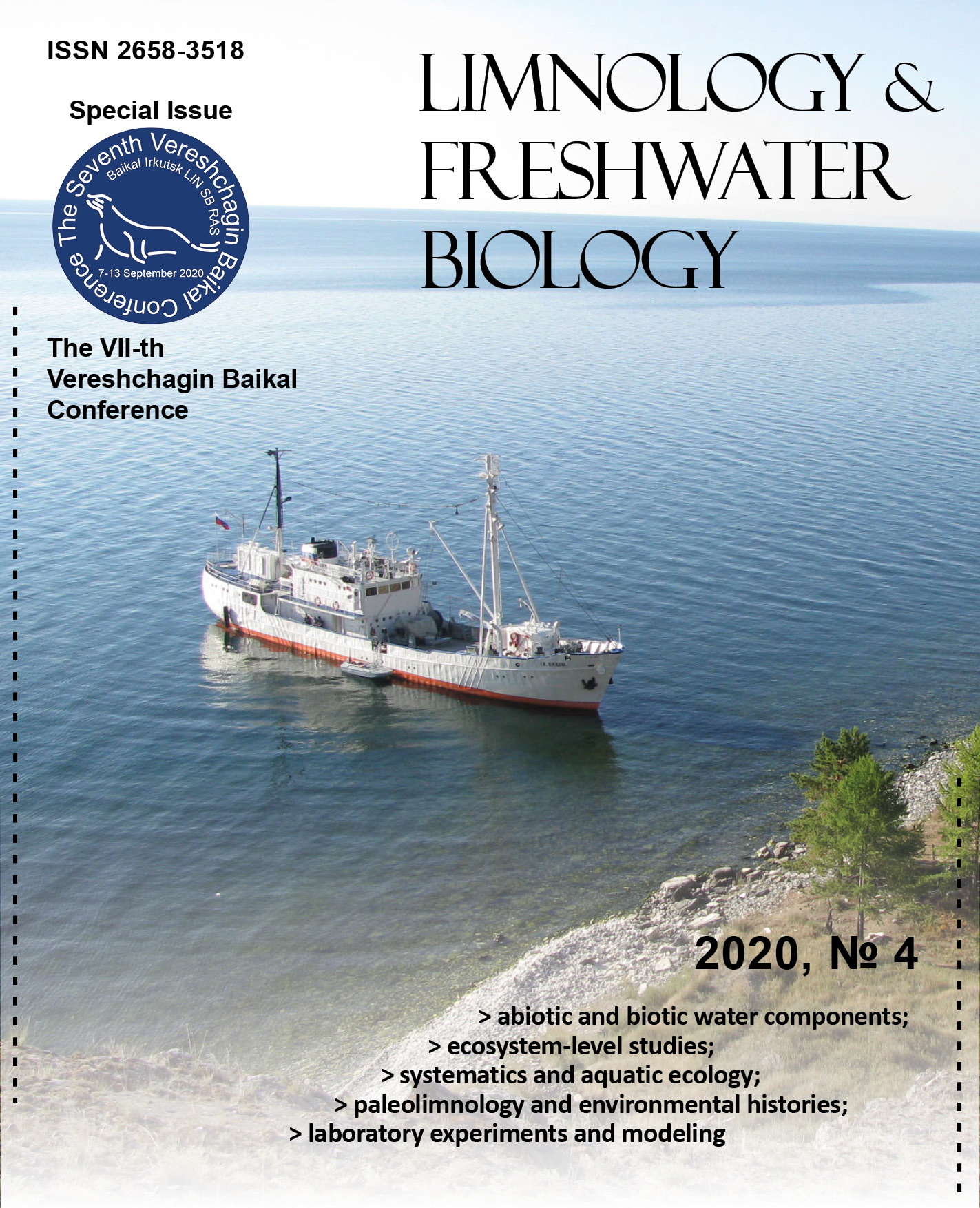 This work is licensed under a Creative Commons Attribution-NonCommercial 4.0 International License.