Fishery characteristics of burbot - Lota lota (L.) of Lake Ladoga (Karelian part) at the present stage
Cherepanova N.S.

1

Shirokov V.A.

1

Kovalenko V.N.

2

Georgiev A.P.

2

1 Northern Research Institute of Fisheries in Petrozavodsk State University, emb. Varkaus 3, Petrozavodsk, 18591, Russia
2 Northern Water Problems Institute of the Karelian Research Centre of the Russian Academy of Sciences, Alexander Nevsky prospect 50, Petrozavodsk, 185030, Russia
Keywords:
burbot, Karelia, fishing, biology, abundance, biomass, stock status.
Abstract
The results of work carried out within the framework of forecast topics and economic contractual topics (NRIF PetrSU, NWPI KarRC RAS) to assess the stock and production of burbot in Lake Ladoga are presented. There were studied its main biological and structural-population indicators. The calculations of indicators of its number, biomass, the value of the fishing load at the present stage, necessary for the rational regulation of the fishery, have been carried out.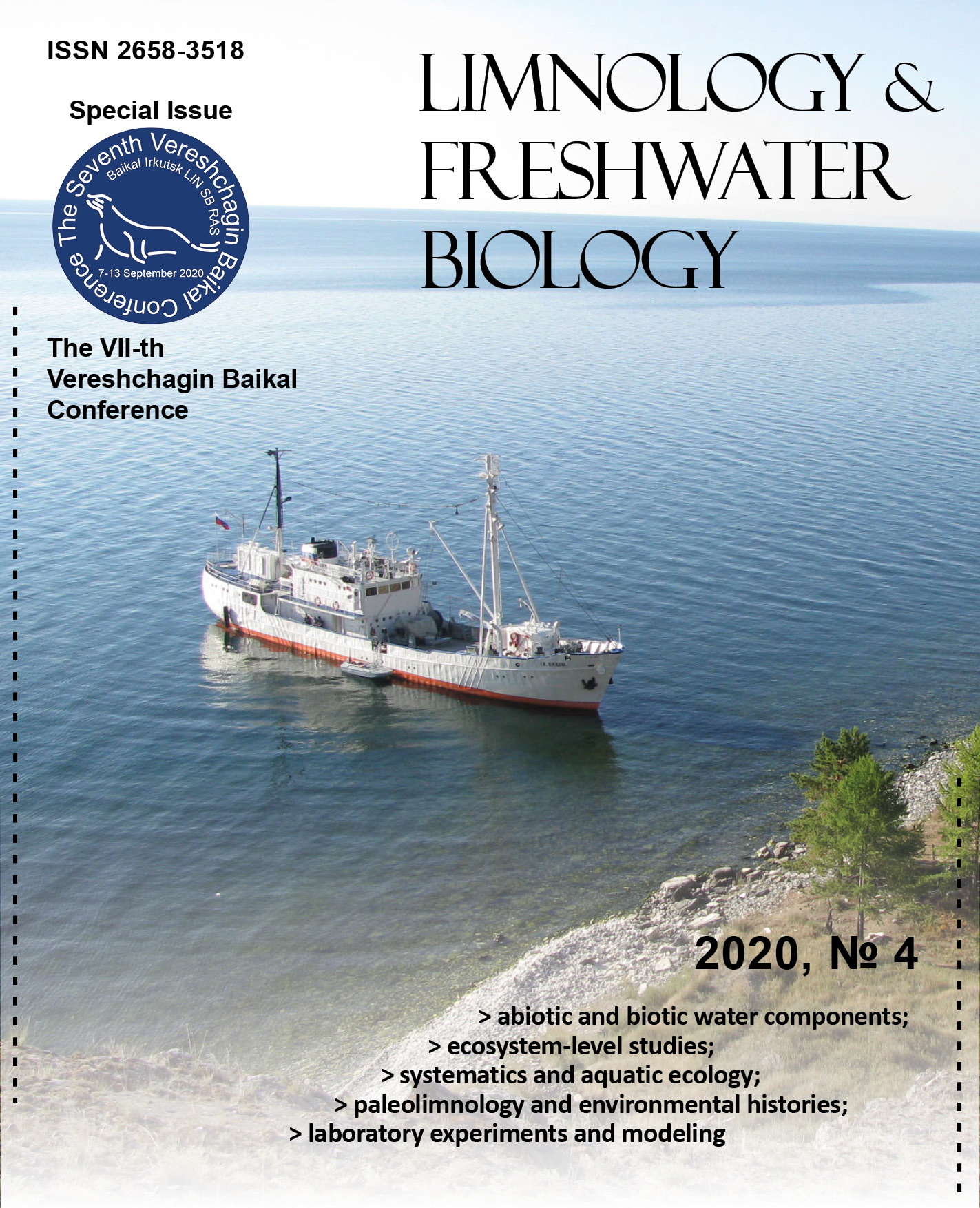 This work is licensed under a Creative Commons Attribution-NonCommercial 4.0 International License.