Long-term data on plankton communities in Torey lakes, a shallow saline lakes, Transbaikalia, Russia
Afonina E.Yu.

1

Tashlykova N.A.

1

1 Institute of Natural Resources, Ecology and Cryology, Siberian Branch of Russian Academy of Sciences, Nedorezova Str., 16a, Chita, 672039, Russia
Keywords:
phytoplankton, zooplankton, species diversity, density, water level, Torey lakes
Abstract
This study aims to investigate dynamics of environmental and plankton parameters during the drying and initial filling phases of Torey lakes. These lakes located in the South-East Transbaikalia are shallow saline fluctuating lakes. We conducted our studies during different water level phases of the hydrological cycle, including three periods for Zun-Torey Lake: high (1999 and 2003), intermediate (2007, 2011) and low (2014 and 2016) lake levels and two periods for Barun-Torey: high water level (1999 and 2003) and the initial filling phase (2014, 2016, 2018). Fluctuations in water level and environmental conditions (TDS, pH, dissolved oxygen content, water temperature) changes due to dilution and concentration have influence on phyto- and zooplankton structure. Fluctuations of plankton communities are different for each lake and conform the phases of the hydrological cycle. We have identified four stages in changes of plankton community for Zun-Torey Lake as the deeper and slowly drying, and three stages for Barun-Torey Lake as a shallower and rapidly drying.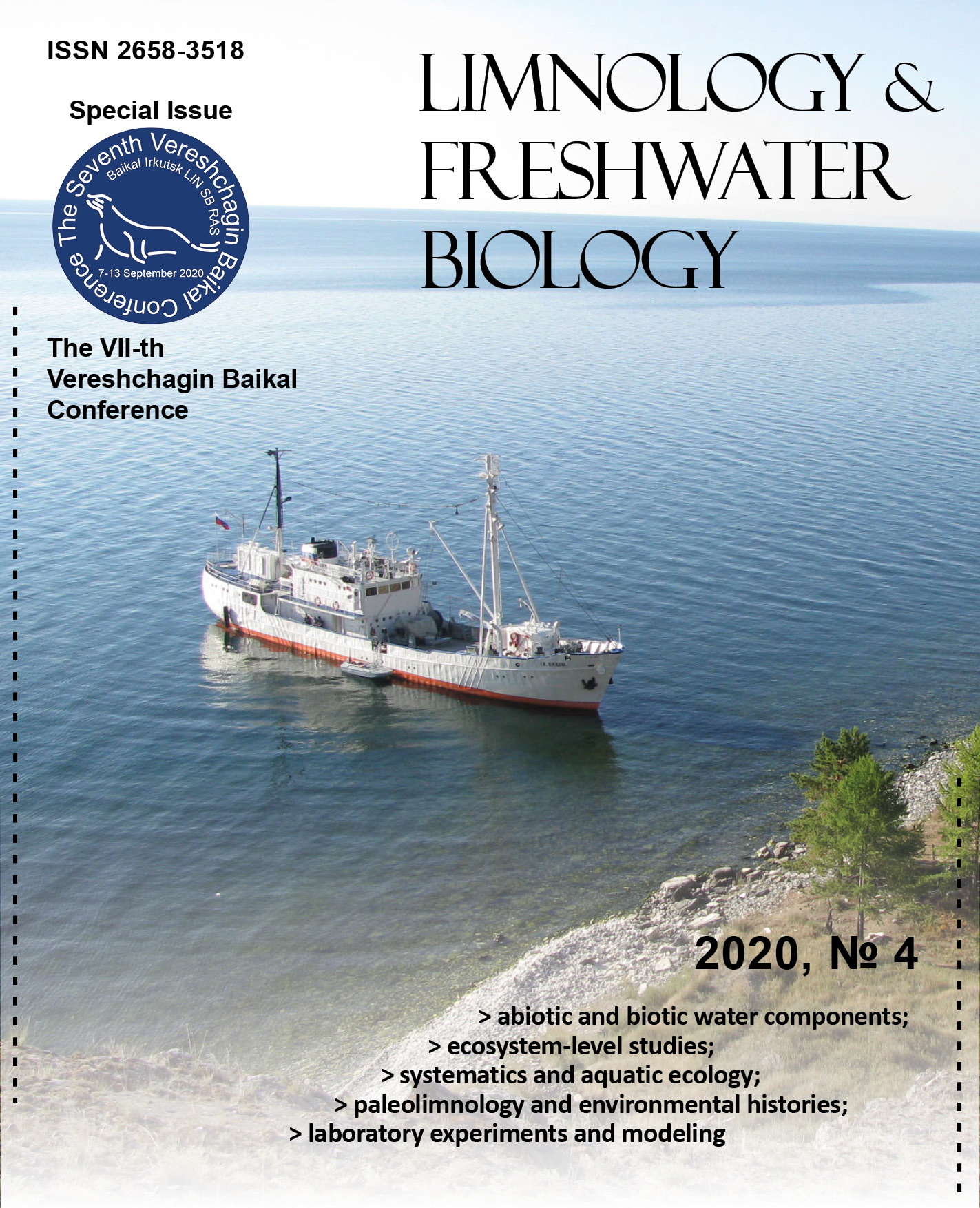 This work is licensed under a Creative Commons Attribution-NonCommercial 4.0 International License.