Vertical distribution of zooplankton after rapid change in temperature and chlorophyll concentration
Keywords:
Lake Baikal, chlorophyll, zooplankton, contemporary approaches, water quality probe, sonar
Abstract
In October 2018, after the change in the temperature profile and chlorophyll concentration, we recorded the changes in the distribution parameters of mesozooplankton in the surface 100 m layer at the station located in the pelagic zone of Lake Baikal. The study was carried out on horizons of 0-50
and 50-100 m. Measurements were performed using an AAQ-Rinko water quality probe (JFE, Japan), a SBE-25 CTD probe (SeaBirdElectronics, USA) and a Furuno FCV-1100 sonar (Furuno, Japan). We found a deepening of zooplankton after the immersion of the chlorophyll and temperature maximum.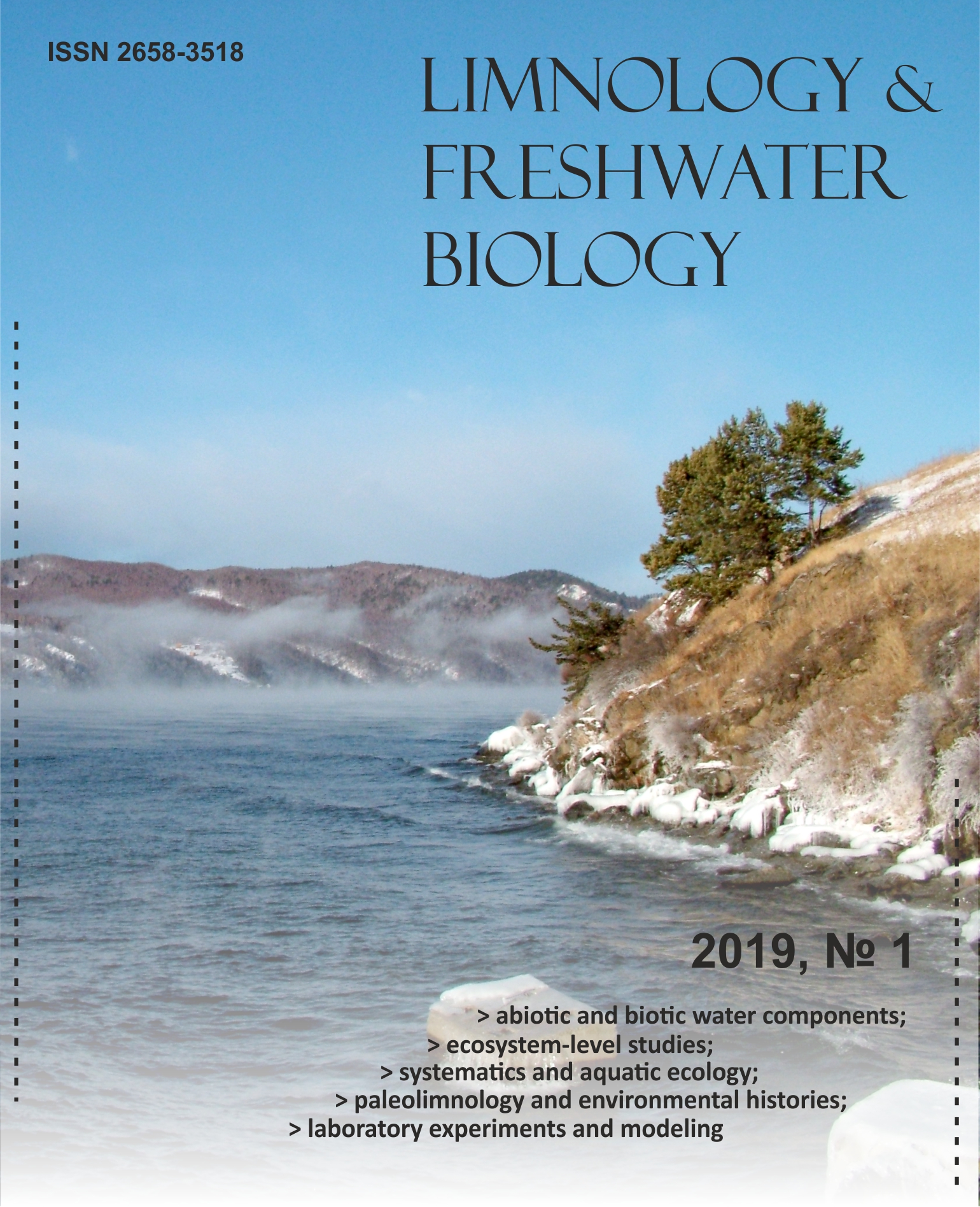 Downloads
License

This work is distributed under the Creative Commons Attribution-NonCommercial 4.0 International License.