Influence of blooming of Cyanobacteria in the Curonian lagoon on plankton test organisms
Semenova A.S.

1

Dmitrieva O.A.

1

Poddueva E.A.

1

1 Atlantic branch of the Russian Federal Research Institute of Fisheries and Oceanography "VNIRO" ("AtlantNIRO"), 5, Dmitry Donskoy Str., Kaliningrad, 236022, Russia
Keywords:
"blooming" of Cyanobacteria, Curonian lagoon, plankton test organisms, toxic effect, Microcystis spp.
Abstract
In 2017-2019 in the coastal zone of the Curonian lagoon, investigation of phytoplankton and zooplankton was carried out, as well as the effect of water from the Curonian lagoon on the survival and fertility of the test organisms Daphnia magna and Ceriodaphnia affinis in acute and chronic experiments was estimated. Samples were taken monthly from January to December. As a result, the toxic effect of blooming of Cyanobacteria and, as in particular, Microcystis spp. on plankton test organisms and zooplankton in general was observed. Water from the Curonian lagoon had the most negative impact on plankton test organisms and the zooplankton community from June to September-October 2017-2018, as well as in August-September and November 2019.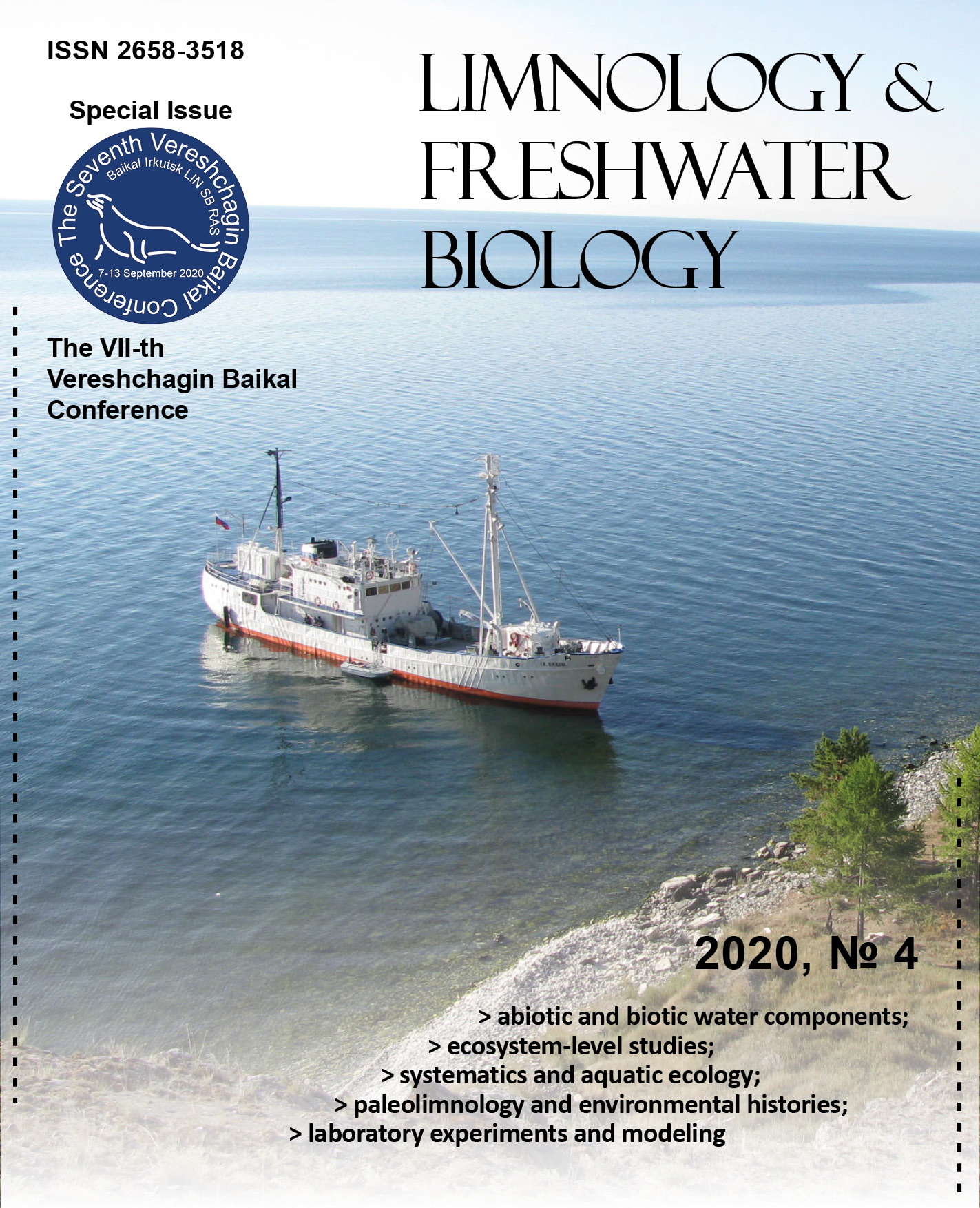 This work is licensed under a Creative Commons Attribution-NonCommercial 4.0 International License.