Fatty acid composition as one of the markers of state and functioning of branching Baikal sponge
Nikonova A.A.

1

Khanaev I.V.

1

Glyzina O.Yu.

1

1 Limnological Institute Siberian Branch Russian Academy of Sciences, Ulan-Batorskaya St. 3, 664033, Irkutsk, Russia
Keywords:
Lake Baikal, sponge, Lubomirskia baicalensis, FAME, GC-MS
Abstract
The fatty acid composition of visually health and sick Lubomirskia baicalensis sponges from Lake Baikal (years of 2016 and 2018) was determined. Sponges collected in 2018 had an abnormality of demospongic acid synthesis. Demospongic acids are of antibiotic activity and protect sponges. In vitro, there was an increase in the concentrations of the palmitic, oleic, linoleic and -linolenic sponge acid under stress. These substances are responsible for cell membrane repairing and antibiotically active. During three weeks, there were also demospongic acid synthesis termination and appearance of disease precursors was noted.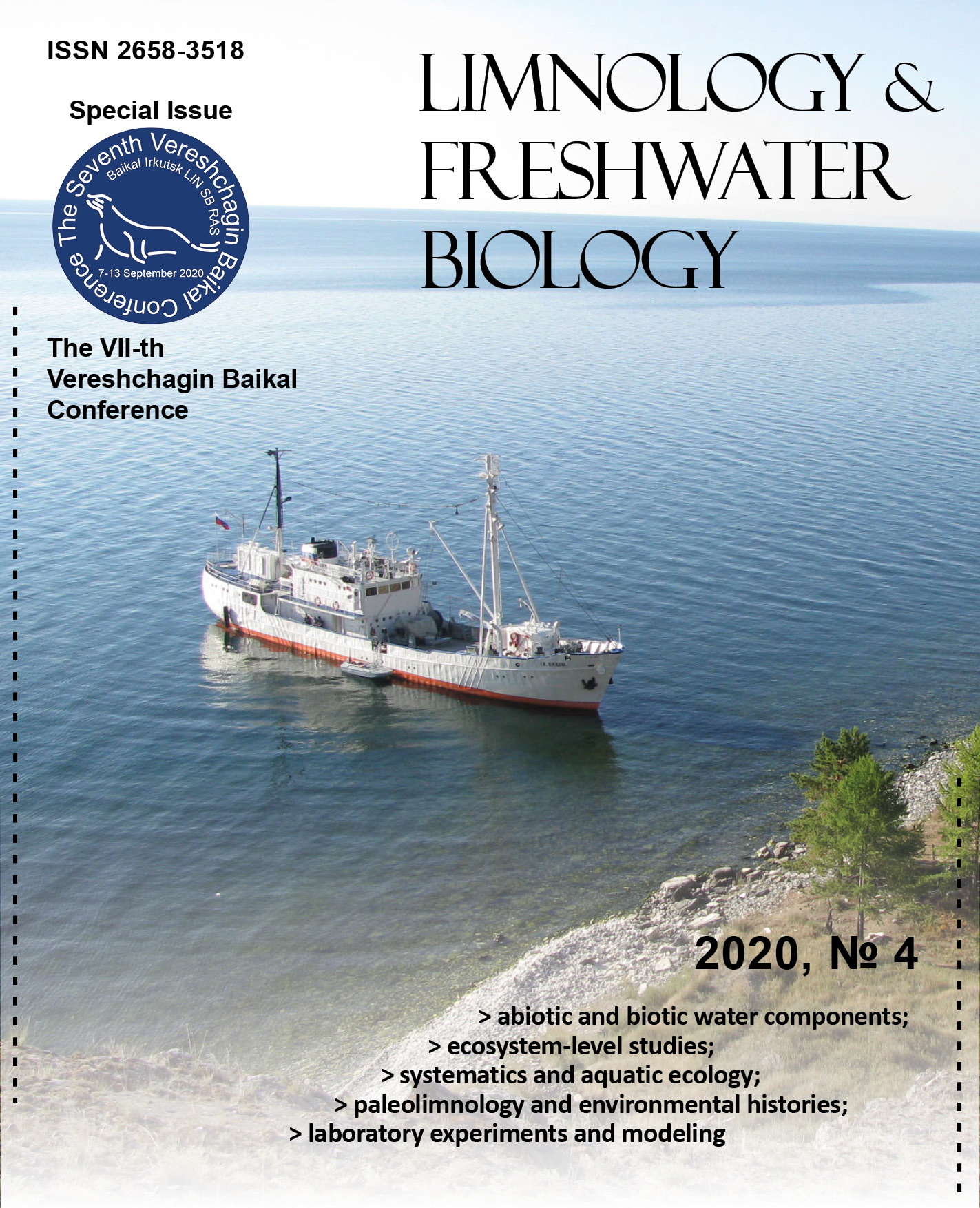 This work is licensed under a Creative Commons Attribution-NonCommercial 4.0 International License.