Change of bacterial community structure in nonylphenols-degrading sediments
Kuzikova I.L.

1

Zaytseva T.B.

1

Andronov E.E.

2

Safronova V.I.

2

Medvedeva N.G.

1

1 Scientific Research Centre for Ecological Safety of the Russian Academy of Sciences (SRCES RAS), 18, Korpusnaya ul., Saint-Petersburg, 197110, Russia
2 All-Russia Research Institute for Agricultural Microbiology (ARRIAM), Sh. Podbelskogo 3, Saint-Petersburg, 196608, Russia
Keywords:
nonylphenols, bottom sediments, biodegradation, bacterial community, Illumina MiSeq sequencing
Abstract
The present study investigated the shift in bacterial community structure in response to NP attenuation in the Gulf of Finland bottom sediments. High levels of NPs (300 mg/kg) in sediments can be biodegraded by the autochthon microorganisms. NPs addition showed no impact on diversity of microbial community structure. However, NPs amendment led to significant change in bacterial community structure in NPs amended microcosm. Illumina MiSeq sequencing analysis indicated that Firmicutes, Gammaproteobacteria, Deltaproteobacteria were the three most abundant bacterial groups in NPs-degrading sediment, suggesting that these groups might have a specific role in NPs degradation. The involvement of a wide range of microorganisms related to NPs biodegradation enlarges the possible risk of reduction of NPs in environment.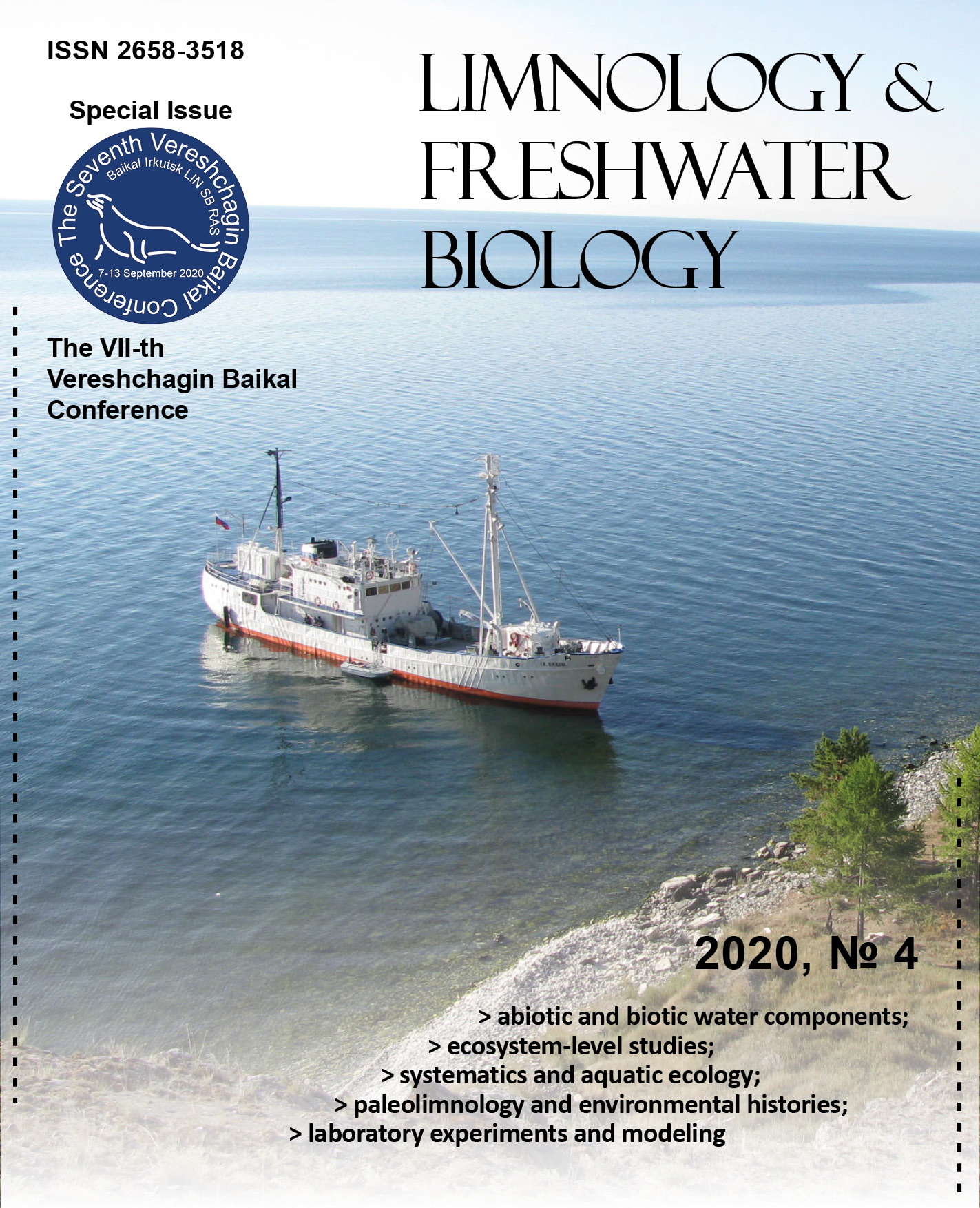 This work is licensed under a Creative Commons Attribution-NonCommercial 4.0 International License.